Gabby Sidibe's Fiancé Brandon Proudly Shares a Short Glimpse of Her Cooking for Him
Gabby Sidibe's fiancé Brandon took to Instagram to share a video of her cooking while referencing famous chef Nusret Gökçe. This is one of many fun moments the couple has shared since their engagement in November.
American actress Gabourey Sidibe and her fiancé, Brandon Frankel, are one of the sweetest couples in Hollywood. They are not shy to flaunt their love and regularly update their fans with pics and videos of their activities.
Recently, Frankel took to Instagram to show off his leading lady cooking for him in a video clip captioned, "My turmeric salt Bae," in reference to the famous Turkish butcher and chef, Nusret Gökçe.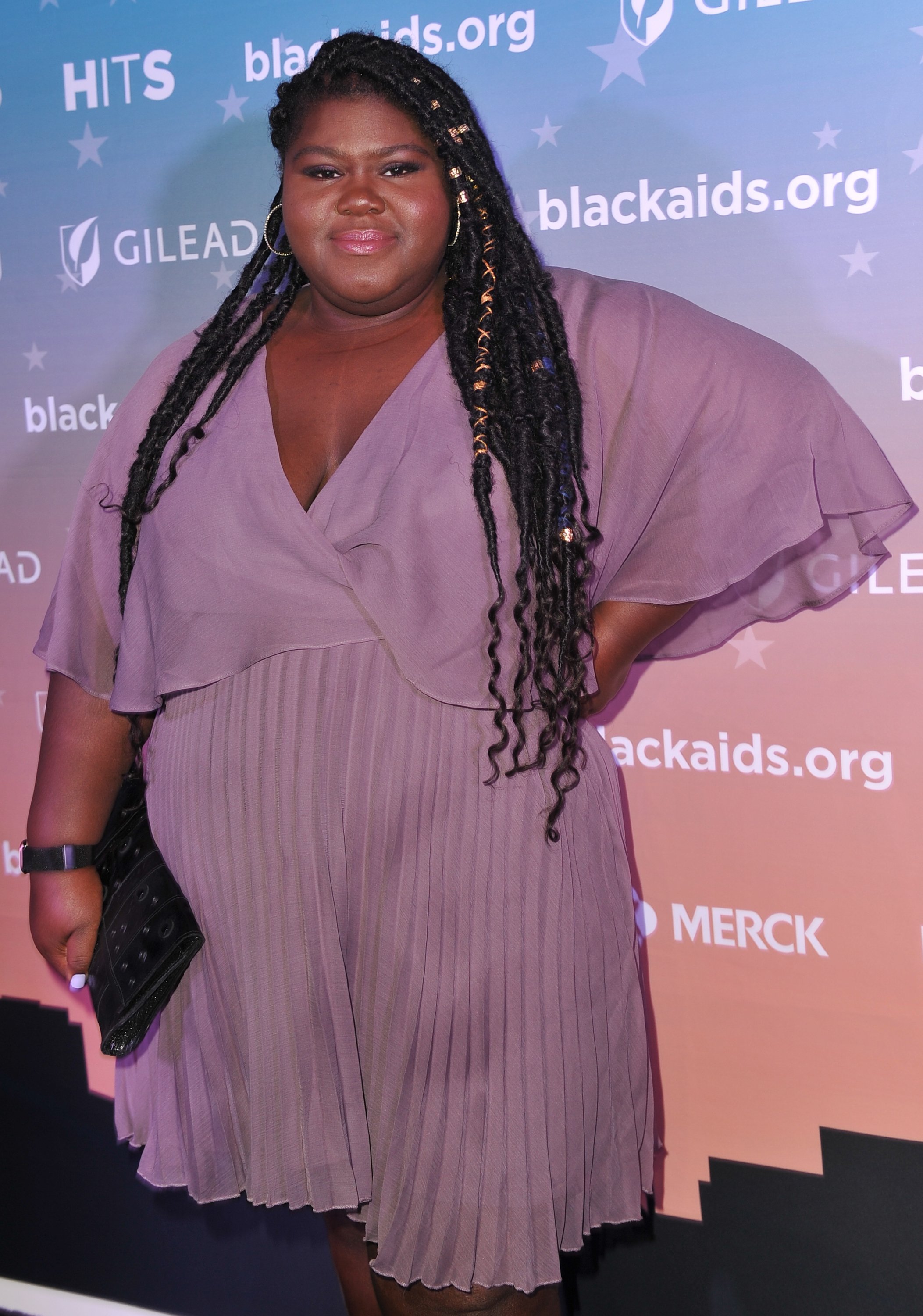 The Boomerang video captured Sidibe shaking an open turmeric spice bottle over a bowl. The actress looked impassioned as she kept her eye on the bottle with her other arm raised in the air while donning a gray Nike T-shirt.
The clip also showed off the "American Horror Story" star's current hairstyle, dark faux locks that fell just over her shoulder and gave her carefree youthful appearance. 
Frankel's video was a hit with fans who expressed their sentiments by liking the video and leaving positive comments. One delighted fan wrote, "She's a [Queen] 👸🏾 and y'all so cute!"
Another person exclaimed, "Chef Gab?! We love that," while someone quipped, "So perfect together. Waiting for my wedding invitation," in reference to their engagement last year.
Frankel proposed to Sidibe in November 2020 after dating for over a year. When she excitedly announced the news on Instagram, she called him her "best friend," and he echoed the same sentiment in his own Instagram post.
In January, Sidibe opened up to her fellow "Empire" actress Taraji P. Henson about her battle with depression and bulimia.
Sidibe and Frankel share a close and fun friendship, according to posts on their Instagram page. Additionally, they are often seen out and about together. Earlier this month, the dynamic duo was spotted while out on a lunch date together.
Sidibe's relationship appears to bring her more happiness than she could ever have imagined. In September, she admitted that her outlook on romantic relationships changed since meeting her fiancé.
Before finding Frankel, the "Precious" actress decided to reject patriarchal standards and be less accommodating to men. She even decided she would stop cooking for men, but clearly, all it came down to was finding the right man.
Sidibe's decision was by no means a light-hearted one and helped her become more confident as a woman. However, feminine confidence is not the only struggle she had to overcome in her life.
In January, Sidibe opened up to her fellow "Empire" actress Taraji P. Henson about her battle with depression and bulimia on the Facebook Watch series, "Peace of Mind with Taraji."