Vanessa Bryant Insisted Daughter Natalia Attend Prom Instead of Dad's Hall of Fame Induction
Vanessa Bryant, the widow of NBA star Kobe Bryant, revealed that her eldest daughter Natalia almost missed her senior prom because of her father's induction into the Hall of Fame.
The late NBA star Kobe Bryant's widow, Vanessa Bryant, recently revealed on Instagram that her 18-year-old daughter Natalia almost missed a special event at school - her senior prom. 
Vanessa explained in a lengthy post that Natalia's prom coincided with Kobe's induction into the Hall of Fame. She told her daughter a similar situation happened to her back in the day.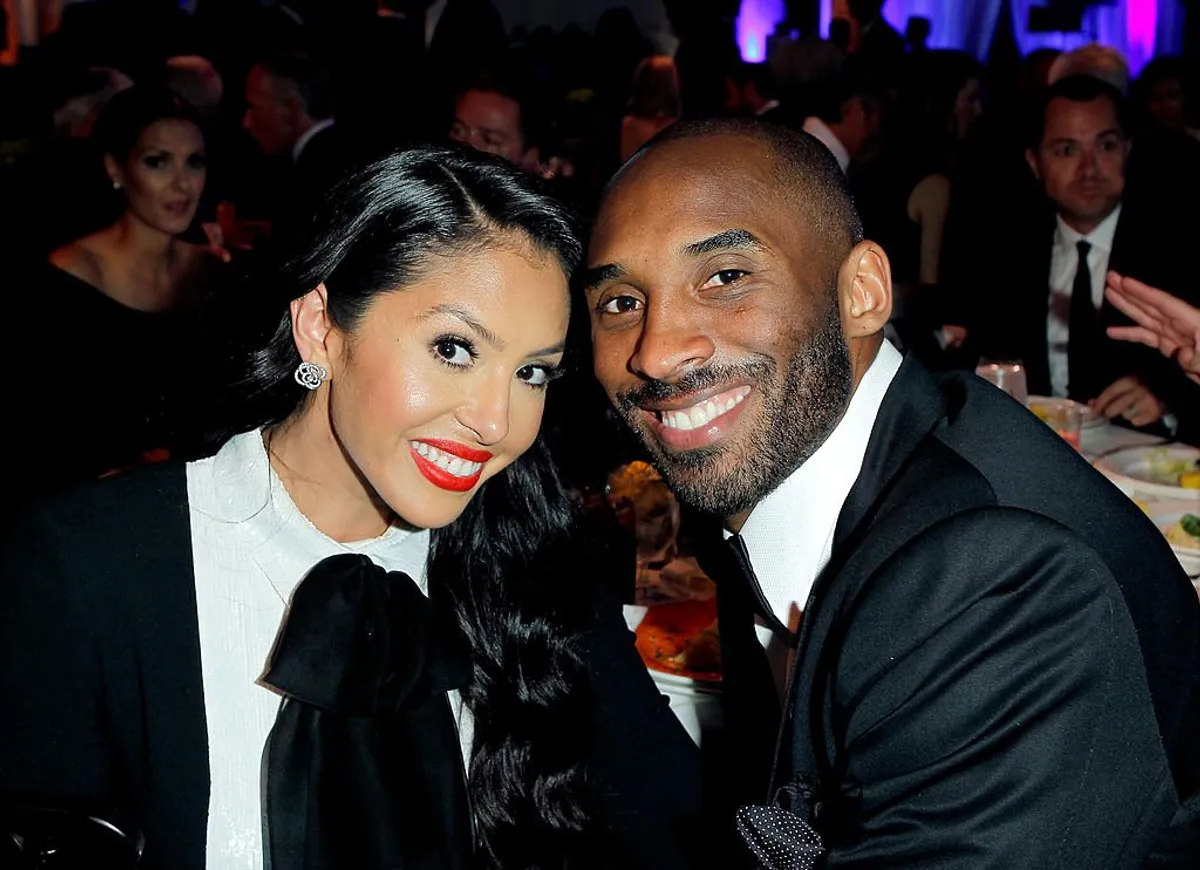 Vanessa recalled how Kobe did not want her to attend their senior prom without him. The late basketball star had a game on the night of their prom so Vanessa did not want to go to the school event either. 
She jokingly added that her late husband's induction into the Hall of Fame seemed to be his way of also keeping their daughter from attending her prom night. But Vanessa insisted that she attend, writing:
"Natalia's experienced so much loss, I couldn't let her miss out on her once in a lifetime opportunity to go to her senior prom. [sic]"
Vanessa let Natalia attend the Tip-Off Celebration and Awards Gala instead of her father's Basketball Hall of Fame induction ceremony. The event happened a day before the induction.
During the gala, the mother-daughter duo received Kobe's ring and an orange jacket. Vanessa wore the ring while Natalia put on her father's jacket.
The gala opened a special exhibit called "Kobe: A Basketball Life" to honor Kobe's legendary career in the NBA, his early years in the sport, and his Oscar-winning short film, "Dear Basketball." 
Kobe died in a helicopter crash in January 2020, along with daughter Gianna and seven other persons. With Kobe gone, Vanessa's family will never be the same, but they continue to move forward.
Natalia recently marked a new milestone in her life after she got accepted into the University of Southern California. The incoming college student also recently signed up as one of the newest IMG models.
Having signed with IMG, which handles high-profile models like Gigi and Bella Hadid, Natalia showed off her modeling skills alongside Vanessa in the Bvlgari ad for Mother's Day.
In the luxury brand's advertisement, Natalia praised her mom's incredible strength. The rising young model also shared the many lessons her mom has instilled in her, including the importance of treating people with kindness and creating genuine connections with them.
Natalia said her mother taught her that beauty fades while confidence and positivity endure. These combined traits have helped shaped her into becoming the woman she is today.  
Vanessa, who is also a mother to Bianka, 4, and Capri, 1, spoke highly of Natalia, saying she is not just an amazing daughter but also an amazing friend she can rely on no matter what happens.