Kobe & Vanessa Bryant's Eldest Daugher Natalia Stuns Posing in a Pink Tulle Dress for Senior Prom
The late Kobe Bryant's daughter Natalia Bryant has a deeply close and special relationship with her mom Vanessa Bryant, who expresses her love for her daughter at every turn. 
Kobe and Vanessa Bryant's eldest daughter Natalia Bryant recently attended her prom. She posted a picture of herself posing and looking stunning in a pink tulle dress for the big night. 
Her smile echoed her resemblance to her mother as she stood with her hands clasped in her bare-shouldered ensemble. Her hair tumbled down on her left side over her bust.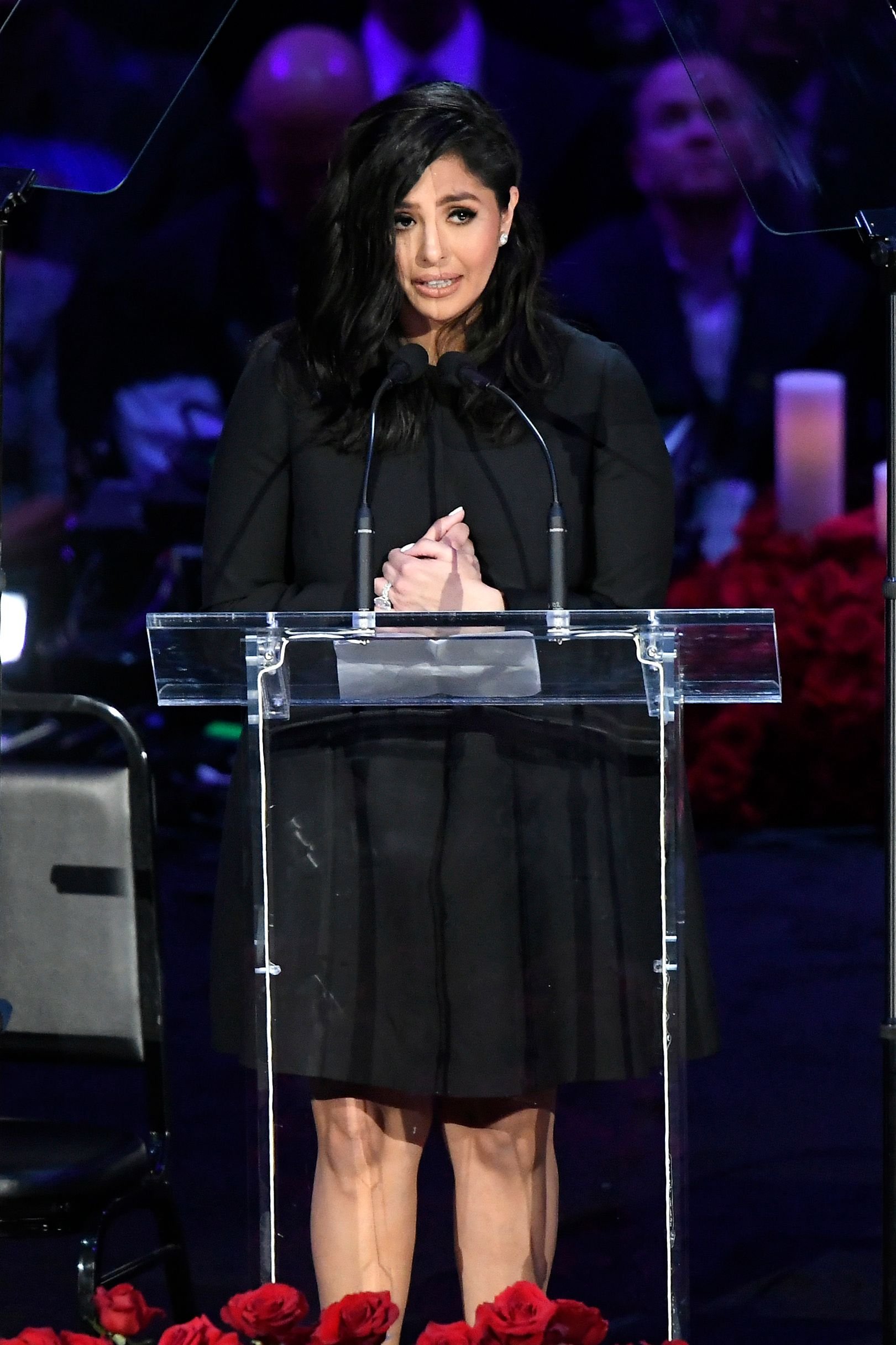 MOTHER-DAUGHTER AFFECTION
Natalia wore a white and rosé corsage that sat daintily on her right wrist, matching her white heels that stuck out from underneath her tulle. Her mother commented on the post, writing: 
"I love you baby! 😘❤️."
This remark was met by around 1000 likes from the mother and daughter's fans. Natalia replied, expressing that she loves her mom as well. 
SIMPLY GRACEFUL 
Natalia's graceful necklace sat lightly on her chest, emphasizing her elegant shoulders and chest. The white nail polish matched her shoes and corsage, bringing the color scheme of the outfit together. 
As many know, Vanessa lost another daughter, Gianna Bryant, along with Kobe, in a fatal helicopter crash.
Fans and followers adored the picture, commenting on how gorgeous Natalia looked and complimenting her dress. The post received around 370,000 likes in total.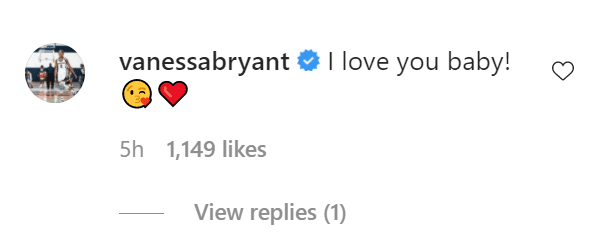 MAKING SACRIFICES
Many fans of the Bryants were questioning why Natalia was not present at the Naismith Memorial Basketball Hall of Fame Class of 2020, where her father was honored. Her mother wrote an Instagram post, explaining: 
"Natalia's experienced so much loss, I couldn't let her miss out on her once in a lifetime opportunity to go to her senior prom. "
However, Natalia did manage to fly out right before her big night to receive Kobe's Hall of Fame jacket. She then quickly flew back the following morning to attend her prom.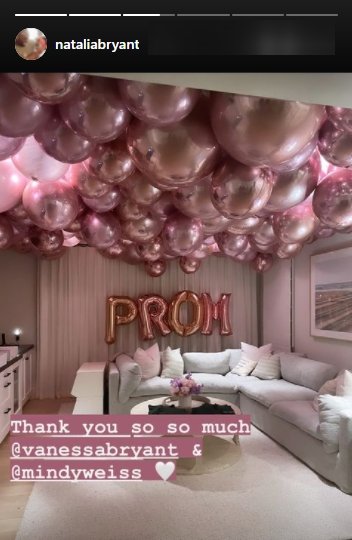 NATALIA SHINES
Vanessa truly loves Natalia, having referred to her as an astounding daughter and companion. She stated that all her friends can count on her to be there for them.
Natalia is indeed a force to be reckoned with. She managed to get into Loyola Marymount University and the University of California while also beginning a modeling career, signing with IMG Models Worldwide.
As many know, Vanessa lost another daughter, Gianna Bryant, along with Kobe, in a fatal helicopter crash. In March, she shared a gorgeous black and white photo of her late child. Before this, she shared a mural of Gianna, a replica of the photo itself. The painting was done by the artist Tehrell.