Zonnique Pullins Shares Snap of Her Baby Girl in a Pink Onesie While Smiling in Her Sleep
Zonnique Pullins is one proud mom as she shared an adorable snap showing her baby girl smiling in her sleep. The charming tot rocked a pink onesie.
Reality star Zonnique Pullins is still on cloud nine five months after giving birth to her baby daughter, Hunter Zoelle James, whom she shares with rapper Bandhunta Izzy.
The heart-melting photo showed little Hunter sleeping peacefully and joyfully, as evidenced by her smile. She looked comfortable while lying down in a cozy bed.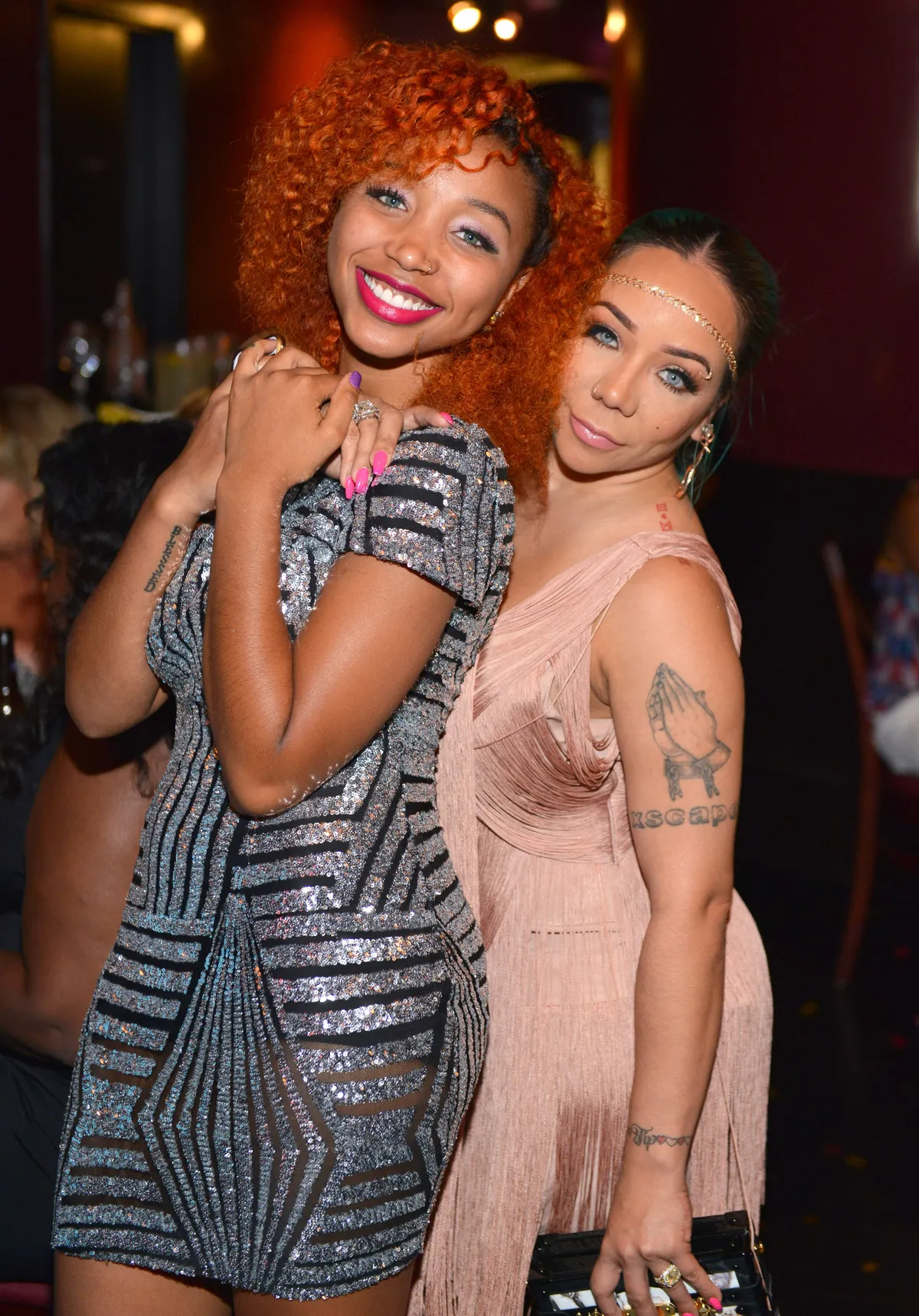 The tiny tot, who sported a pink onesie, seemed to have fallen asleep just after finishing her meal with an empty milk bottle lying beside her. Zonnique gushed:
"Forever my favorite."
Zonnique and Izzy, whose real name is Israel James, welcomed their adorable daughter on December 15, 2020. They first posted a photo of their child 15 days later, during Izzy's 24th birthday.
The couple mostly kept their child out of the spotlight, although they would share details and photos now and then. Zonnique did not reveal their baby's name until after two months.
The reality star has also been open about her childbirth experience.
In an Instagram live feed, the "The Mix" show host also revealed that her mom, Tameka "Tiny" Harris, was the one who suggested Hunter as the little girl's first name. Zonnique, who has been dating Izzy for years, was the one who came up with the second name Zoelle.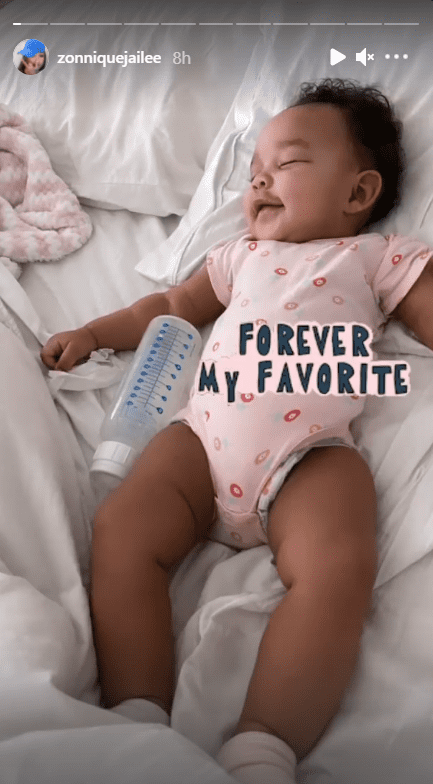 While Hunter is their first child together, she is Izzy's third child. The Atlanta-based rapper already has a young daughter and a son before he and Zonnique began their relationship. Based on his Instagram posts, Zonnique and his daughters appeared to be getting along well.
As for their daughter, Zonnique earlier noted her growing resemblance with Izzy. She also described her baby as precious and perfect, adding that she has started spoiling her.
The reality star has also been open about her childbirth experience. She said that while it was not as difficult as she had imagined, she described the delivery process as nasty.
Nonetheless, she thought the experience was beautiful overall. Besides the childbirth process, she also shared her thoughts candidly about her first impression of her baby.
Zonnique said the first time she laid her eyes on the baby, she thought she was not the most beautiful baby she had ever seen. But as hours went by, her baby began to look cuter.