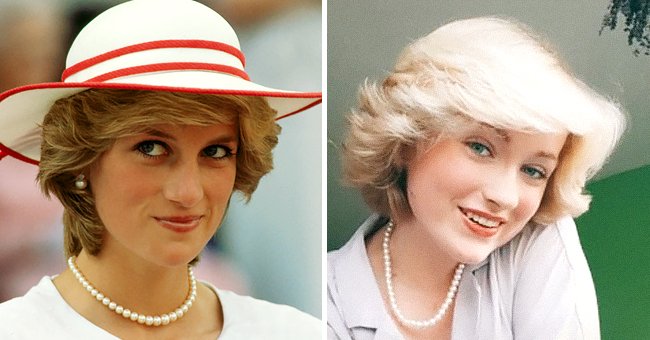 tiktok.com/70srose | Getty Images
TikToker with Chronic Lyme Disease Goes Viral As She Is a Carbon Copy of Princess Diana
Princess Diana's legacy is honored in many ways, including through replicas of her looks. Now, TikToker Rose Van Rijn went viral for the tutorial that turned her into Diana's twin.
On May 7, Rose Van Rijn, who has Chronic Lyme Disease, shared a video of herself showing off her latest hair tutorial on TikTok. Her followers were shocked when they realized she looked just like Princess Diana.
Van Rijn opened her video by showing a vintage illustration of Diana's bouncy hairstyle. While imitating Diana, she curled her hair, section by section, away from her face using a blowdry brush and heat protectant.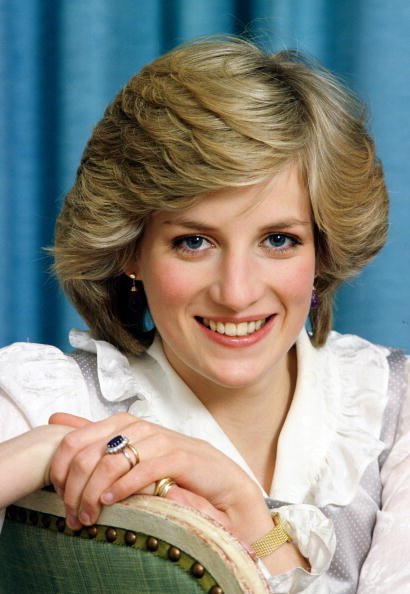 Diana, Princess of Wales, at home in Kensington Palace, in an undated photo. | Photo: Getty Images
After making sure her hair was conditioned, she ran a paddle brush through it, followed by hairspray. As the final reveal, she switched from the gray floral shirt to the gray blazer with a pearl necklace to resemble Diana.
In addition to the millions of views it received, Van Rijn's video earned praise from thousands of people in the comments section. One user said, "Can't believe they hired Kristen Stewart and not you to play Diana."
Van Rijn expressed her gratitude for all the support her video received since it became a viral hit on TikTok on her Instagram account. She said she gained more followers on both TikTok and Instagram.
Known as the "People's Princess," Diana's hair was no less influential than her style.
Van Rijn's Instagram page has a vintage aesthetic that transports people back to the 1970s. In an interview, she spoke of wanting to praise Diana's style in the video, and it's clear she accomplished that goal.
Despite Diana's passing, Van Rijn told Allure that she hopes to share her hairstyle on the Internet to create a legacy. Her favorite thing about the cut is how beautiful and sophisticated it is.
Known as the "People's Princess," Diana's hair was no less influential than her style. From her elegant shag to her perfectly coiffed cuts, Diana's hair inspired many of the biggest hair trends of the '80s and '90s.
Meanwhile, in June 2020, when the news broke that Kristen Stewart would play Diana in the project, which Pablo Larraín will direct, some Twitter users weren't pleased with the choice.
One user wrote that she believes Stewart is part of some conspiracy because she always gets these prominent roles. Nevertheless, the user claimed they permanently flop and never live up to them.
Of course, not all of the reactions were negative. Stewart has received praise from her fans for her new role, with several highlighting her success in "Personal Shopper" and "Seberg."
Please fill in your e-mail so we can share with you our top stories!