Stephen Curry's Little Son Canon Recreates His Father's Game-Winning Celebration in a New Video
NBA star Stephen Curry's son, Canon Curry, showed he might one day become an NBA star in a new video showing him "stuntin'" like his dad in celebration of a record-breaking season.
Ayesha Curry posted a video of her son Canon Curry on Instagram, recreating his dad Steph Curry's moves in their victory over the Memphis Grizzlies. The mother-of-three captioned the post:
"stuntin' like his daddy.😍🤣 We are so proud of you @stephcurry30."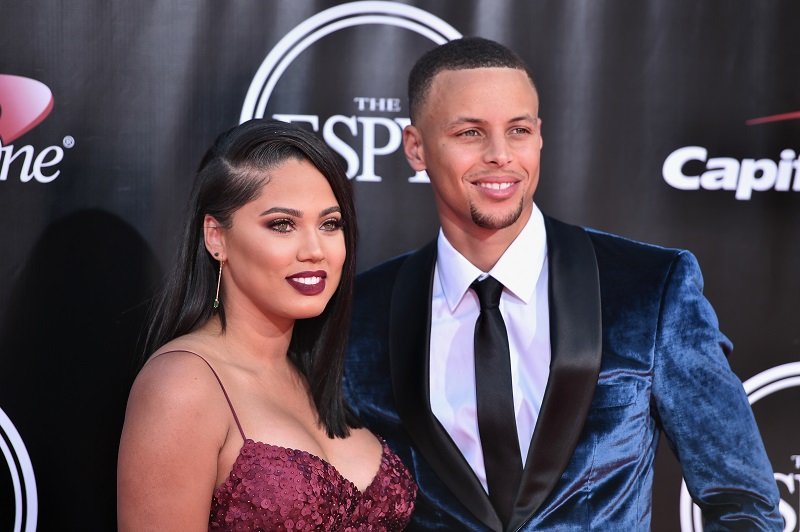 The video showed Canon scoring from close range into the basket and pulling up his shirt just as his dad does after his hard-earned points.
Steph does  the same after scoring a three-point shot, as a tribute to former Warriors guard Baron Davis. The latter did the same during the 2007 playoffs. 
Steph posted side-by-side pictures of him and Davis lifting their jerseys after scoring. He captioned it, "inspiring the next generation….great win." Davis also posted in appreciation of Steph's gesture writing on Twitter, "I love @StephenCurry30."
That season marked the first time an NBA player had won the MVP award unanimously in the league's history.
Canon has always had a special relationship with his parents. In December, Ayesha took to her Instagram account to show off her children sending their Christmas message. 
During the video, when everyone shouted, "Merry Christmas Daddy!" Canon said, "Merry Christmas wee-wee!" Ayesha quickly noticed the error and asked the videographer to re-record because of the slip.
Steph and Canon also had one of their special moments when the youngster was one. A picture posted by the NBA champion's wife on Instagram showed both father and son sticking their tongues out. 
The picture also had both of them donning a gold chain and name-brand tanks and it was captioned, "Canon Jack and Dada. My two guys. They make my heart skip a beat."
Steph, who just won his second scoring title, won the first of these titles in the 2015/2016 season, averaging 30.1 points per game, his previous career-best. It marked the first time an NBA player had won the MVP award unanimously in the league's history.
Steph also joins Michael Jordan, Wilt Chamberlain, and Kareem Abdul-Jabbar as the only players to achieve multiple scoring titles, MVPs, and championships.
With his latest accomplishment, the multiple-time NBA winner also became the oldest scoring champion since Michael Jordan.