Get to Know Scott Foley — A Happy Husband, Father and Jennifer Garner's Ex-husband
Actor and director Scott Foley was "Peppermint" star Jennifer Garner's first husband. While they parted ways amicably, she once admitted she regretted marrying him.
Although Scott Foley's foray into the entertainment industry dates back to the mid-90s, he is probably best known for portraying Jake Ballard in "Scandal." He also had important parts in "Felicity," "Scrubs," and "Grey's Anatomy." 
Apart from being a talented actor, Foley is also a family man. Unfortunately, he has faced some hardships along the way, including his mom's death.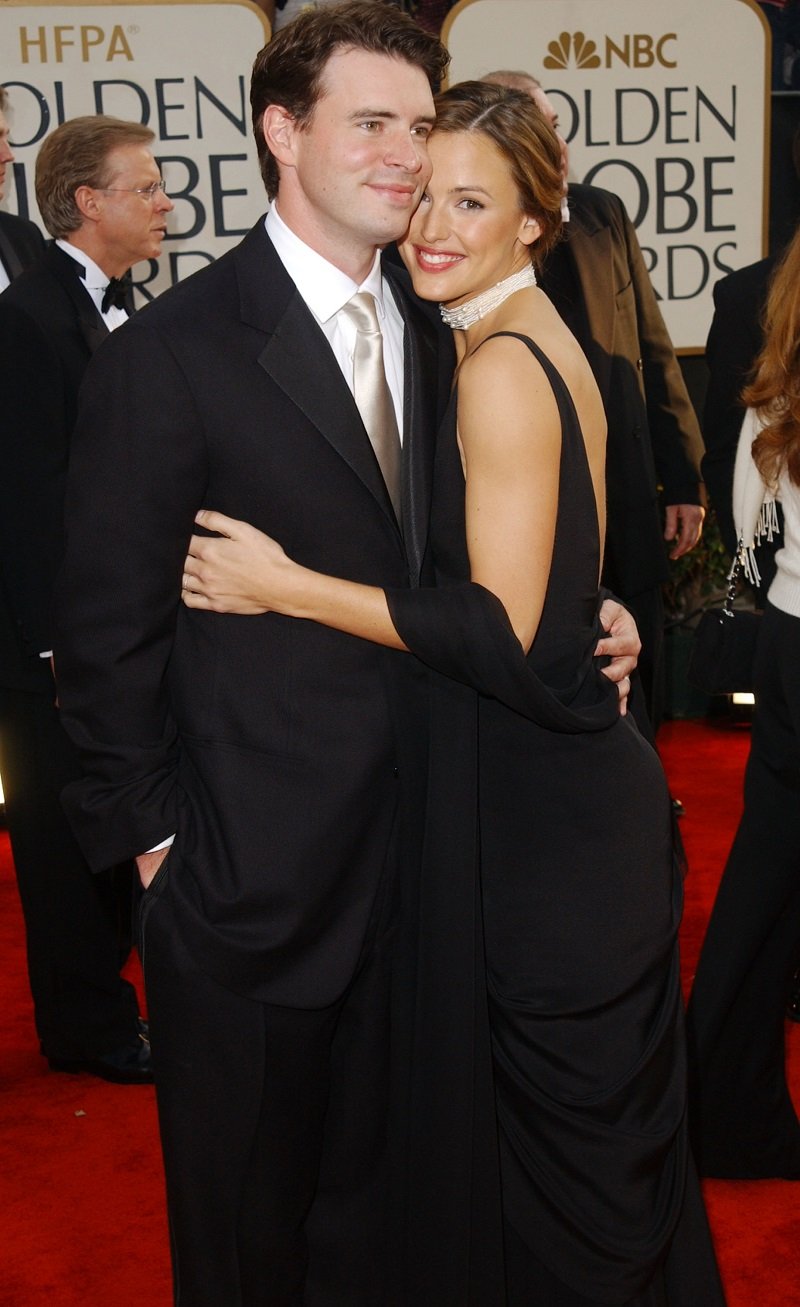 TOUGH CHILDHOOD
When the actor was only 11 years old, his mother Constance was diagnosed with ovarian cancer. From that point on, Foley – the eldest of three children – mostly took care of the day-to-day caregiving. 
He would both help her with her medications and make sure the house was adequately taken care of. Sadly, Constance passed away only four years later when Scott Foley was 15.
Foley said his mother's death deeply impacted his family, and he's not sure if they fully recovered from it. Still, the actor believes he is so resilient because he dealt with her being sick all the time and eventually dying.
For Father's Day 2019, the actor shared an emotional tribute on social media to his dad, who put food on the table when Constance was facing cancer. Foley wrote: 
"I learned from his actions that regardless of your education or station in life, you do whatever you have to to take care of and support your family."
MARRYING JENNIFER GARNER
In 1998, when Scott Foley and Jennifer Garner were promising actors, they worked together in "Felicity." They hit it off right away and tied the knot in 2000. 
Unfortunately, their relationship started falling apart soon after Garner began working in "Alias" next to Bradley Cooper and Michael Vartan. In April 2003, the former couple announced their separation and legally divorced the following year.
Garner then began dating Vartan, sparking infidelity rumors. Foley himself shut them down by saying nobody else was involved and that "people get divorced."
Taking aside those early adultery rumors, Garner and Foley were not involved in any other dramatic situation. However, the actress once confessed she regretted marrying in her 20s as she was not mature enough. 
Foley bought a ring but didn't have a plan to propose, so he picked a fight.
SCOTT FOLEY'S WIFE
At the moment, Foley is married to "Grey's Anatomy" actress Marika Dominczyk, and their love story is one of a kind. Dominczyk's sister, also an actress, worked with Foley on a play in New York and thought he and her sister would be a good couple. 
After their first meeting, Foley thought Dominczyk was gorgeous but too young (he was 31, and she was 23). Still, Foley, Dominczyk, and her sister went out for lunch, and he offered to pay. Dominczyk told him he could pay only if he let her take him out.
According to Foley, he couldn't get away from her after that first actual date. When the New York play was over, they both went to his Los Angeles home where he realized he was in love with her.
After being together for four years, Foley bought a ring but didn't have a plan to propose, so he picked a fight. When they returned home, she began drinking wine and crying, clearly confused.
Foley popped the question at that moment, and Dominczyk was even more confused but eventually said yes. The couple tied the knot in June 2007 in a small Hawaiian ceremony, and they have been together ever since.
Nowadays, Scott Foley and his wife are raising three children. He once admitted his two oldest, Malina and Keller, were a little jealous of Konrad, their youngest, so they had to keep going back and forth to make everyone at home feel loved. What a beautiful family!