'Grey's Anatomy' Alum Sarah Drew Shares How She Felt about Returning to the Show
Season 17 of the medical drama series "Greys Anatomy" has seen some of its much-loved characters return, including actress Sarah Drew who plays Dr. April Kepner.
Sarah Drew got candid about reprising her role on the show in an interview with ET. Drew, who was written out of the series after season 14, reappeared for a Jackson Avery (Jesse Williams) storyline. 
"It was so beautiful. It was honestly the most delightful homecoming ever," she said while adding it was easy to work with her co-star again.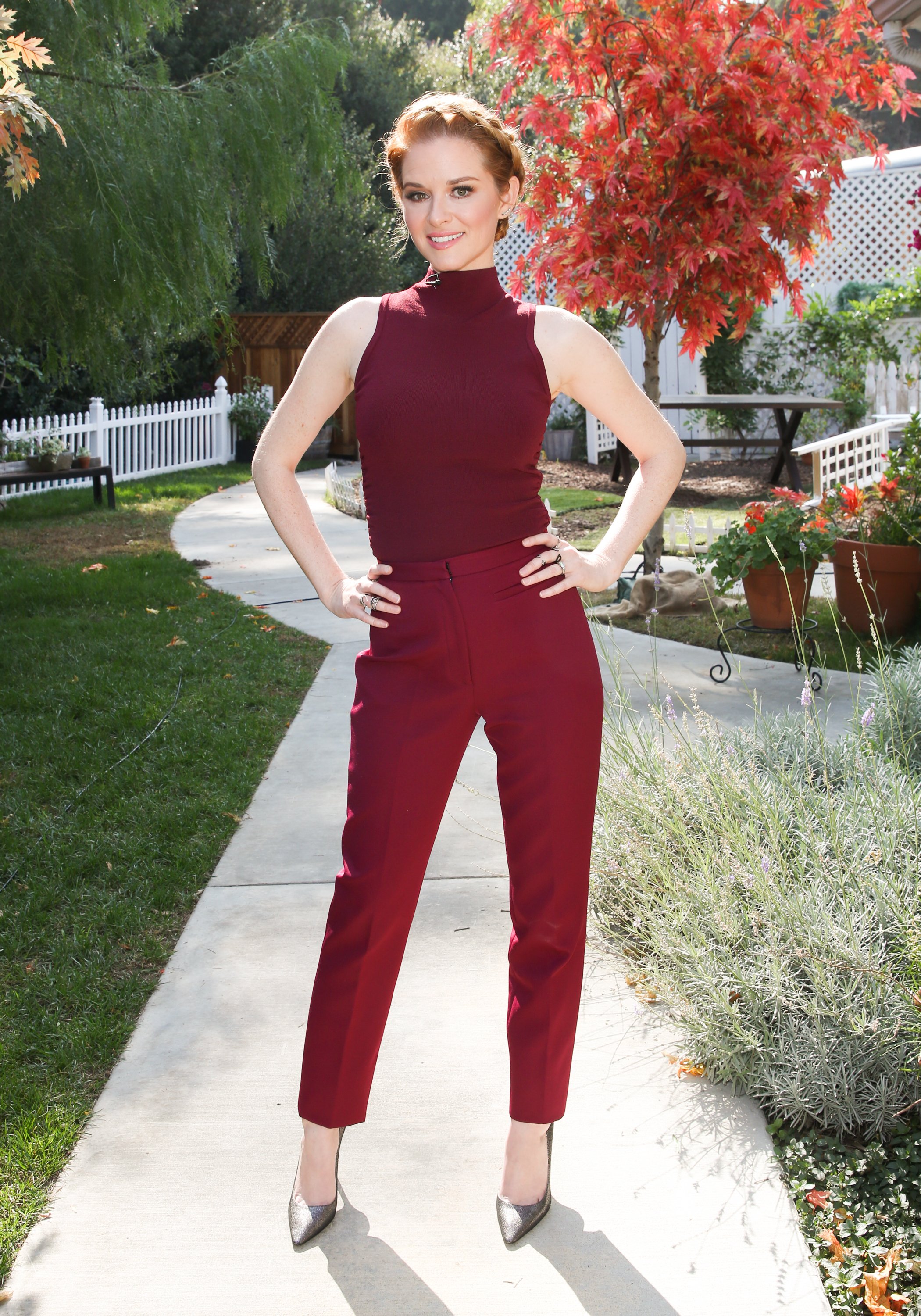 DREW GETS CANDID
The mom of two added that she and Williams have a good working relationship and partnership. She also explained why now felt like the right time to make a comeback. 
The 40-year-old shared when the writers approached her regarding the idea; she was aware that Derek Shepherd (Patrick Dempsey) has already made a return and asked them whether this was the show's last season.
She revealed they told her they were not sure if it would be the show's last season but shared they would give it all their best. "So, I was like, this seems like a pretty special season to come back," said Drew.
However, April will not be sticking around till the end of the season. The New Yorker said she would only make an appearance for one episode.
WHERE HAS APRIL BEEN?
Speaking on her character, she revealed April has been living in Seattle with her husband Matthew (Justin Bruening) and co-parenting Harriet.
Drew added that everything that the viewers have assumed about her whereabouts is precisely that. There will also not be a reunion with her former husband, Williams.
DREW TEASES HER RETURN
Drew revealed her return to the show last month by teasing her come back with a picture on social media. According to Deadline, she had previously shared a behind-the-scenes look with Williams.
At the time, she wrote a cryptic message accompanied by the photograph, joking she was not looking forward to it. Drew's return is the latest cameo from her former cast members, including T. R. Knight as George O'Malley.
FACTS ABOUT THE SERIES
Only three of the main season one cast members are still on the series. ABC's longest-running prime-time show premiered on March 27, 2005, and has been on air for over a decade. The show has had over 300 episodes and many doctor deaths.
The series title is derived from an actual medical textbook called "Gray's Anatomy," authored by Henry Gray and is still in print. The series has medical advisors and uses cow organs to make the surgeries look realistic.