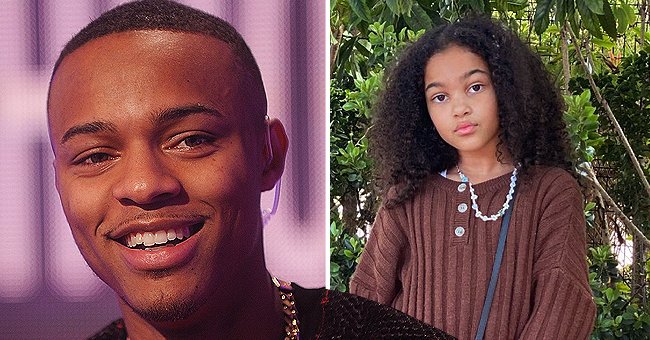 Getty Images | instagram.com/_shaimoss
Bow Wow's Daughter Shai Strikes a Pose in a Chocolate Brown Outfit & Louis Vuitton Bag in New Photos
Bow Wow's daughter, Shai, proved she is a mini-fashionista rocking a stylish chocolate brown outfit paired with a Louis Vuitton bag. Shai is already an up-and-coming star and recently landed her first major acting gig.
If you're looking for the next generation of style influencers, then look no further than Shad "Bow Wow" Moss' daughter, Shai Moss, who has already built an impressive portfolio of outfits on her Instagram page.
Shai may only be ten years old, but she is already proving that she inherited her dad and mom Joie Chavis' star quality. Plus, she has the resources and access to allow her an enviable wardrobe with plenty of designer pieces.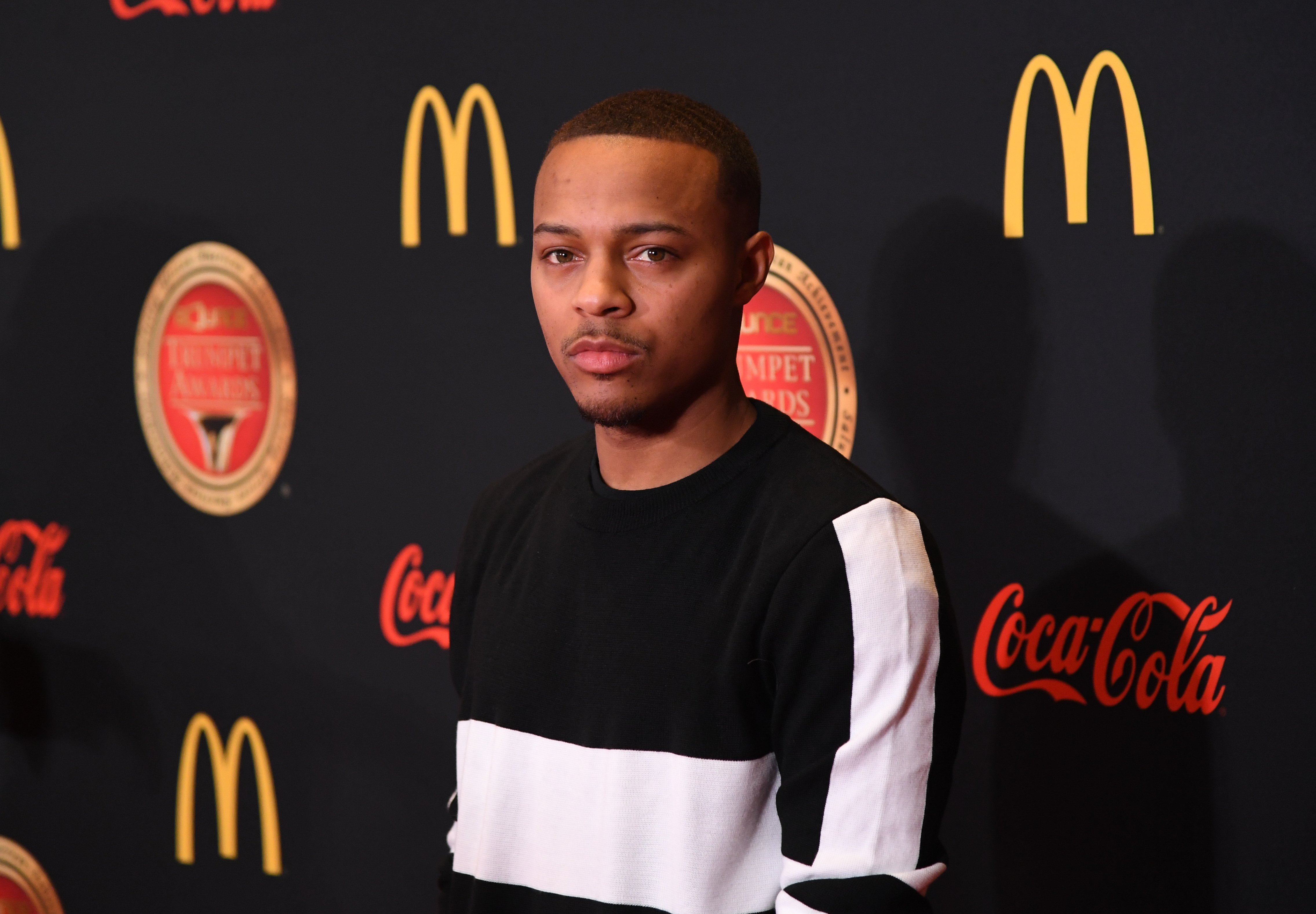 Bow Wow at the 26th Annual Trumpet Awards at Cobb Energy Performing Arts Center on January 20, 2018 in Atlanta, Georgia. | Source: Getty Images
Taking to her own Instagram profile managed by her mom, Shai flaunted her fashion prowess in a cozy chocolate brown ensemble that featured wide-legged ribbed pants and an oversized sweater.
The fresh-faced youngster paired her outfit with chunky white shoes, a cross-body Louis Vuitton bag, and a necklace. While opting to keep her lush hair down, she posed for two snaps, changing from a solemn facial expression to a subtle smile.
Shai's photo attracted attention from her fans who gathered in her comments section complimenting her on her style, beauty, and confidence. Even her parents joined in and expressed their own sentiments about her.
Proud dad Moss encouraged her by writing, "Go [ahead] baby girl," while Chavis simply left a heart-face emoji. One fan wrote, "Toooo pretty Shai," while another added, "Wow what a beautiful girl."
Several fans commented on Shai's appearance, comparing her to Chavis. "Like mother like daughter," observed one fan. Indeed, she has inherited her mom's looks and so much more.
Shai revealed that she scored her first major acting role.
Like Chavis, a professional dancer and music video star, Shai enjoys dancing and regularly partakes in TikTok dance challenges, much to the delight of her fans. The young girl is clearly very talented.
Shai's entertaining TikTok videos also reveal her other talent, acting. Last year, she caused a social media storm when she recorded a fun video clip of her mimicking a dialogue from Tyler Perry's "Madea Goes To Jail."
While fans joked that Shai's videos were more popular than Moss' music, the video was also a glimpse into Shai's acting chops, and her efforts have recently been rewarded.
According to a January post on her Instagram page, Shai revealed that she scored her first major acting role, although she couldn't provide further details of the project at the time.
Shai, who is already used to rubbing shoulders with the rich and famous, is on the right path to superstardom, just like Moss, who rose to fame as a teen rapper and actor in the 2000s.
Please fill in your e-mail so we can share with you our top stories!