Tallulah Willis Punished Herself for Looking More like Dad Bruce Willis Than Mom Demi Moore
Tallulah Willis opened up about struggling with her appearance from a young age, saying that she had difficulties accepting that she looked more like her father than her mother. 
Tallulah Willis has always been told that she is her father, Bruce Willis's spitting image. Although some may find a comparison to the Hollywood star flattering, his daughter found an issue with her more masculine appearance. 
Tallulah took to social media to share her personal struggle with body dysmorphic disorder and shared some advice for followers who may face the same difficulties.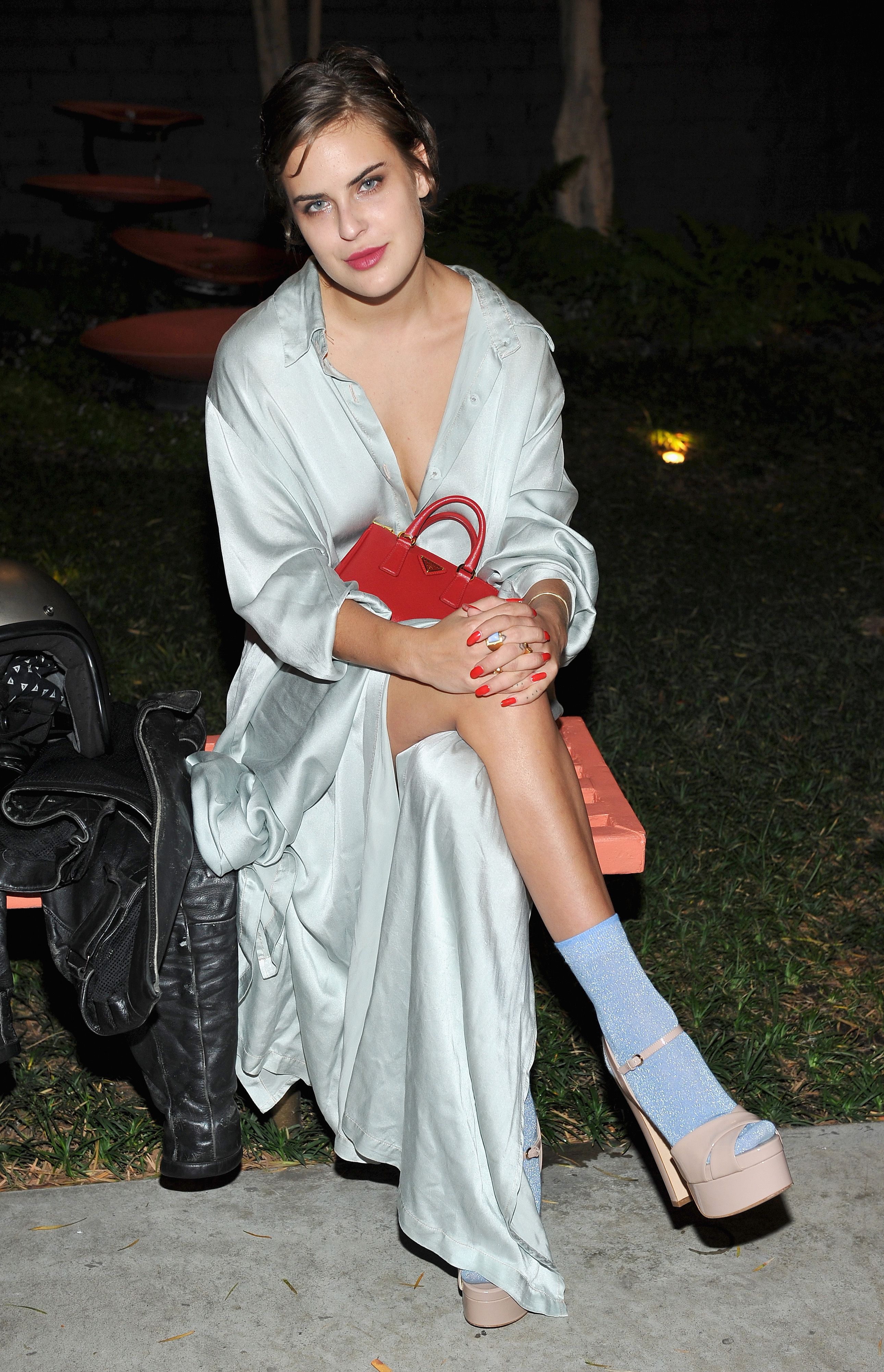 MORE LIKE DEMI
Tallulah revealed that she has always yearned to look more like her gorgeous mother, Demi Moore but that her genetic packaging resulted in an appearance that took after Bruce. Tallulah wrote: 
"I punished myself for not looking like my mom, after being told I was BW twin since birth - I resented the resemblance." 
The actors' daughter also said that she blamed her more masculine looks for being unlovable. She has overcome her struggles as she realized that she is worth copious amounts of love despite her outer appearance. 
GIVING ADVICE
Tallulah hopes that what she has learned during her body dysmorphic disorder will prove useful to others facing similar challenges; hence, she penned a list of tips to manage the disorder better. 
Bruce went on to tie the knot with the model Emma Hemming and the couple welcomed two children together.
The actress shared that covering the mirrors in her home with towels allows her to set boundaries with how much time she spends judging her reflection. Tallulah also said that going on walks and listening to music helps to distract her mind. 
BECOMING DEMI
While Tallulah has made peace with her and her father's physical similarities, she acknowledges that she is becoming more like her mother than she ever thought possible. 
Tallulah revealed that Moore was very supportive as she tackled a new business venture, a clothing line called Wyllis. Moore's youngest daughter also credited her as being the inspiration behind some of the pieces as she said: 
"A lot of the pieces come from her collection... you know so she plays a really big part in all of this and in all the aspects of myself— you know, I think I really draw from her."
QUALITY TIME
Regardless of their relationship status reading divorced, Bruce and Moore have always made an effort to put their three daughters first. The two Hollywood stars share Rumer, Scout, and Tallulah. 
The "Die Hard" star and his ex-wife even spent lockdown together to ensure that they spend quality time together as a family. Scout revealed that quarantine turned out to be very special for the reunited family. 
Bruce and Moore were intentional about not letting their divorce get in the way of raising their three children in a close-knit family setting. Big family celebrations were always held together. 
Bruce went on to tie the knot with the model Emma Hemming, and the couple welcomed two children together, Mabel Willis and Evelyn Willis. Hemming shared about the respect and admiration she has for Moore.