Serena Williams Flaunts Her Enviable Curves in Tan & Black Gaiter Dresses in a New Fashion Shoot
Serena Willimas looked as classy as always, showing off her desirable fit curves in some newly curated fits from her growing fashion line, S by Serena. 
Tennis champion and fashion connoisseur Serena Williams has released a line of gaiter outfits from her fashion line, S by Serena, and this time, the star chose the trendy love for ruched items. 
In the two-photo post, Williams showed off her range of items that came in catchy colors; the first slide featured the star rocking a black knee-length ruched dress.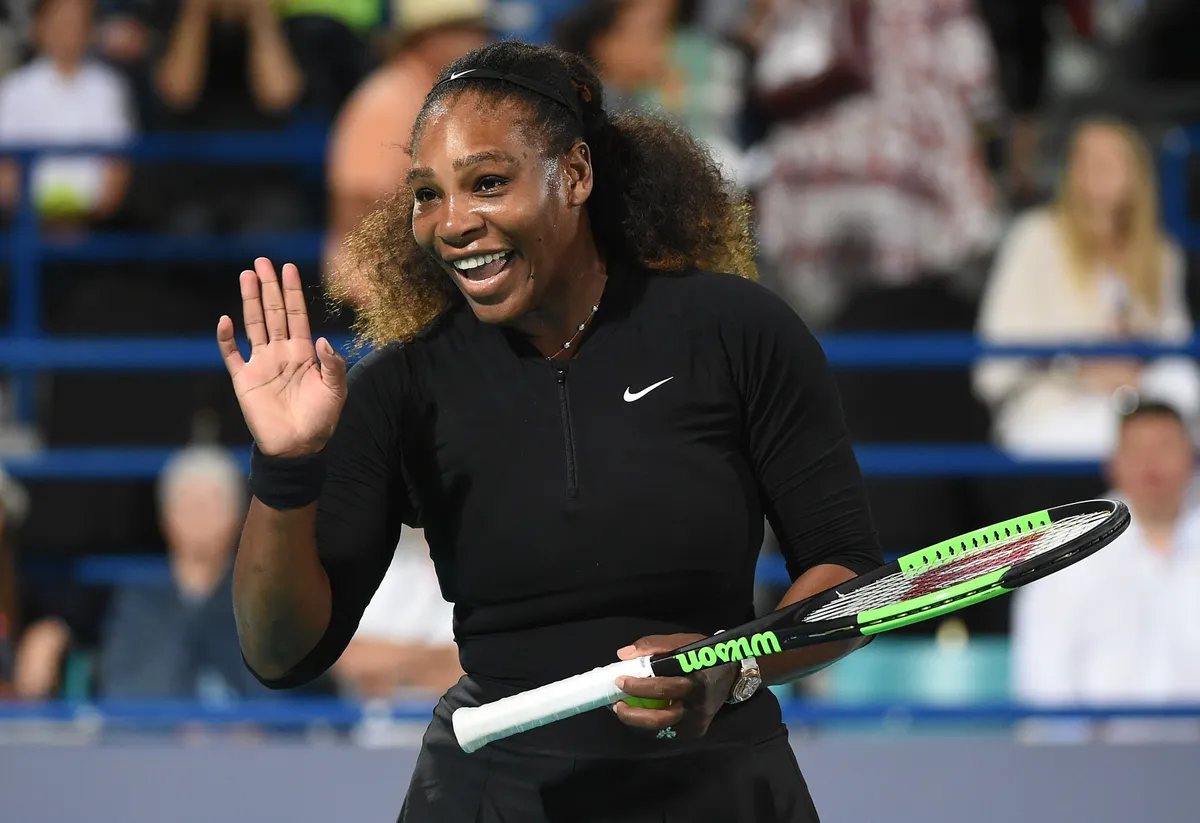 The outfit included a sleeveless bodice with a jewel neckline while the ruched details were focused around the hip and thighs. She topped it with a pair of black stilettos and a simple bracelet while leaving her blonde tresses to flow freely.
In the following slide, Williams was not alone. She posed with her all-inclusive models, rocking a beige-colored short dress with a turtleneck. The group added some flair by covering their noses with the flap of their dresses. The caption read:
"Introducing our newest collection of Gaiter dresses featuring sleek neutrals and joyful pops of color, wear it your way at SbySerena.com."
In 2019, the world was introduced to Williams' range when it comes to her fashion choices. At the New York Fashion Week, the world champion showed she was as avid in sports as she was in fashion.
The star had her baby girl Olympia by her side while showcasing her inspiration for S by Serena. Being a lover of strong and purposeful women, Williams dedicated her fashion franchise to some women.
She was seen in diverse athleisure wear and tennis kits which sometimes bordered on controversy. 
The star had her mother and sister, Venus Williams, in mind while creating the pieces. She was also inspired by models like Naomi Campbell, Cindy Crawford, and Crawford's daughter, Kaia Gerber. 
The items channeled '90s street style with a hint of modernness. S by Serena runway items included bodycon zebra print dresses, neon rompers, jumpsuits, and suede coats. 
Way back to her early start, Williams always had a knack for fashion which many tennis lovers became privy to with each year of her sterling career.
While the 40-year-old's decades-long career increased, her choice of style also evolved. Over the years, she was seen in diverse athleisure wear and tennis kits which sometimes bordered on controversy. 
Regardless of being accused of flouting rules sometimes, she always forges ahead with her love for fashion. One admirable thing about the star is that she also recognizes good fashion taste in others.
During the opening for her Queen's Clothing Line, Williams had been surrounded by her loving fans, but she singled out one person who wore an s-inscribed necklace and heartily complimented her.