Serena Williams Displays Her Fit Thighs in an 'S by Serena' White Jumpsuit & Matching Cardigan
Serena Williams shared a stunning picture where she dazzled in a white jumpsuit and a matching cardigan in one of her recent posts on Instagram.
Serena Williams seems not only to have a natural flair for tennis but also for fashion as she always wows the public with her top-notch fashion sense. 
She did not disappoint as she took to Instagram on Friday and shared beautiful images of herself in a white jumpsuit and a matching cardigan. The jumpsuit was fitting as it displayed her fit thighs.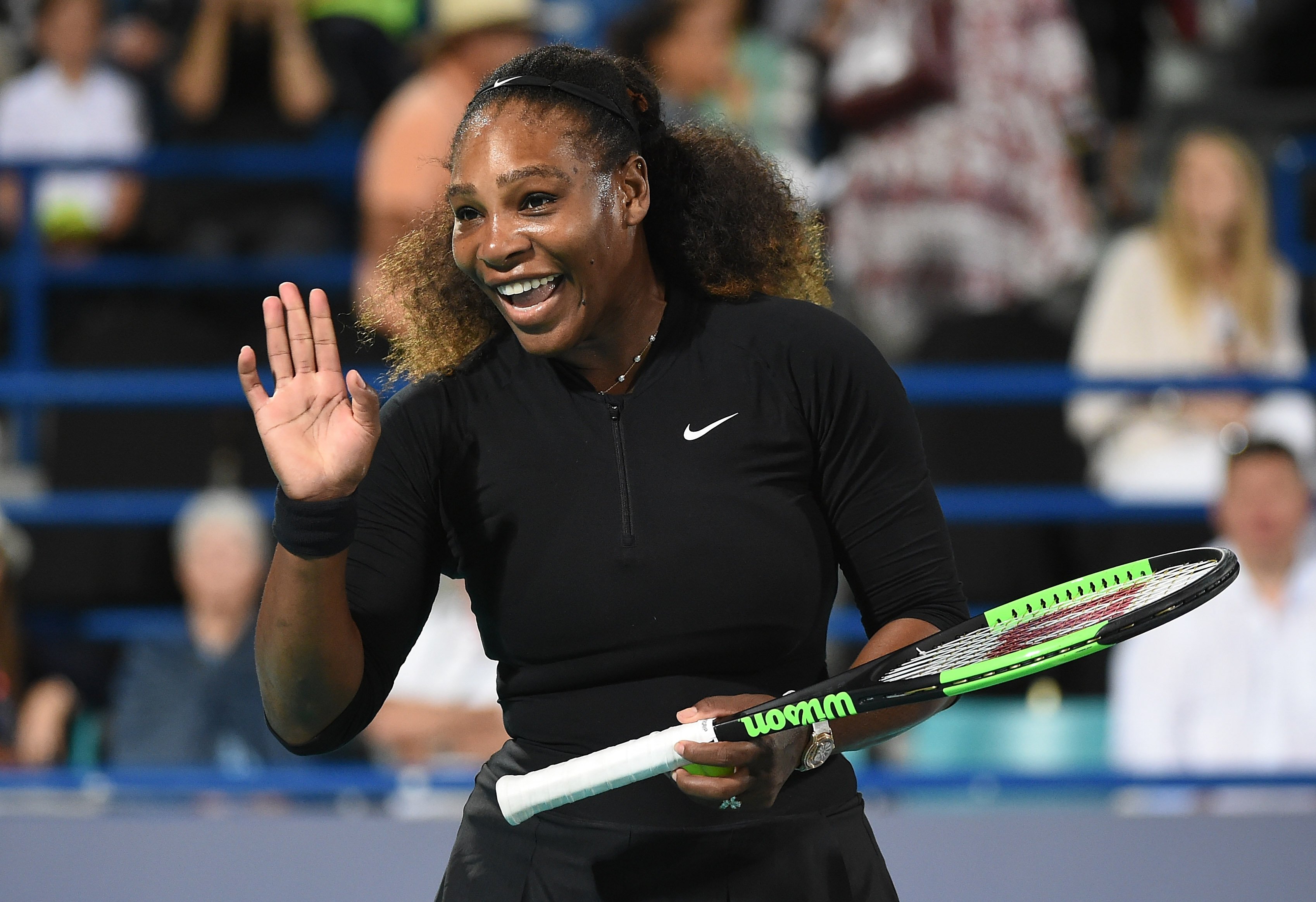 In the snapshots, Williams rocked brown hair and even looked better with the golden bracelet she had on her wrist. The picture was taken in a studio and had a plain grey background.
The tennis star and fashion icon seemed to have always wanted a jumpsuit of that sort, and she captioned the post, "jumpsuit of my dreams."
Williams' post had so many comments to it, her sister Venus included, as she showed great love and amazement for the picture. Fans also had lots of things to say about the post as they were left drooling over the tennis star in the pictures.
Though her marriage is stable, Williams also offered advice to those going through heartbreak​​​​​​.
Williams' fashion evolution did not start today as several pictures have been seen on the internet where she slayed outfits from her Serena Williams Signature Collection which lauched in 2009.
Apart from running her successful clothing line and playing on the court, the 23-time Grand Slam winner has had a lot of things to struggle with including an intense migraine which she suffered during the pandemic.
The migraine was attributed to lots of stress and work. She has since been under medication and learned to manage the stress, saying, "I have really good boundaries now, so I know when I'm supposed to do things and what I'm not supposed to do things."
The mother-of-one was able to scale through this phase with the support of her husband, Alexis Ohanian. The duo has been together since November 2017.
As wonderful as the marriage has been, the tennis star said a lot of work has to be done. Though her marriage is stable, she also offered advice to those going through heartbreak, saying it is a part of life and that no matter the cause, all wounds would be healed with time.
Williams and her husband share a three-year-old daughter, Olympia, who is a source of joy to them and recently interrupted her dad's podcast.
The couple love to spend quality time with their daughter and make wonderful videos as she is their major priority at the moment.