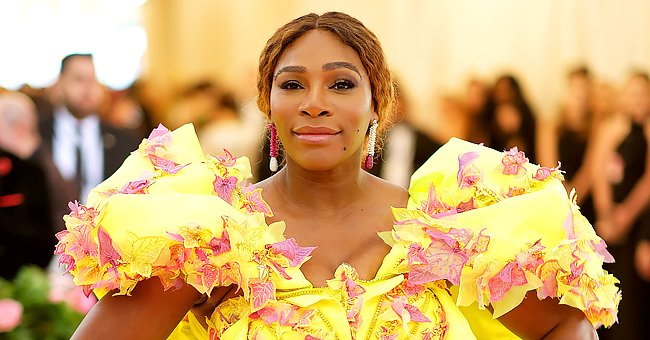 GettyImages
Serena Williams Displays Her Longs Legs Wearing a Burgundy Mini Dress & Matching Robe (Photo)
Tennis superstar Serena Williams dazzles fans in her recent Instagram post, as she flaunts her toned legs in a burgundy mini dress with a matching sheer robe.
Over the years, Serena Williams has earned worldwide fame through her exploits within the game of tennis. But the last decade has seen her evolve into a fashion icon.
From serving up some of the most iconic looks in the tennis world with her self-styled outfits to making huge fashion statements on red carpets, Williams has proven time and again that her talents are not restricted to handling a racket.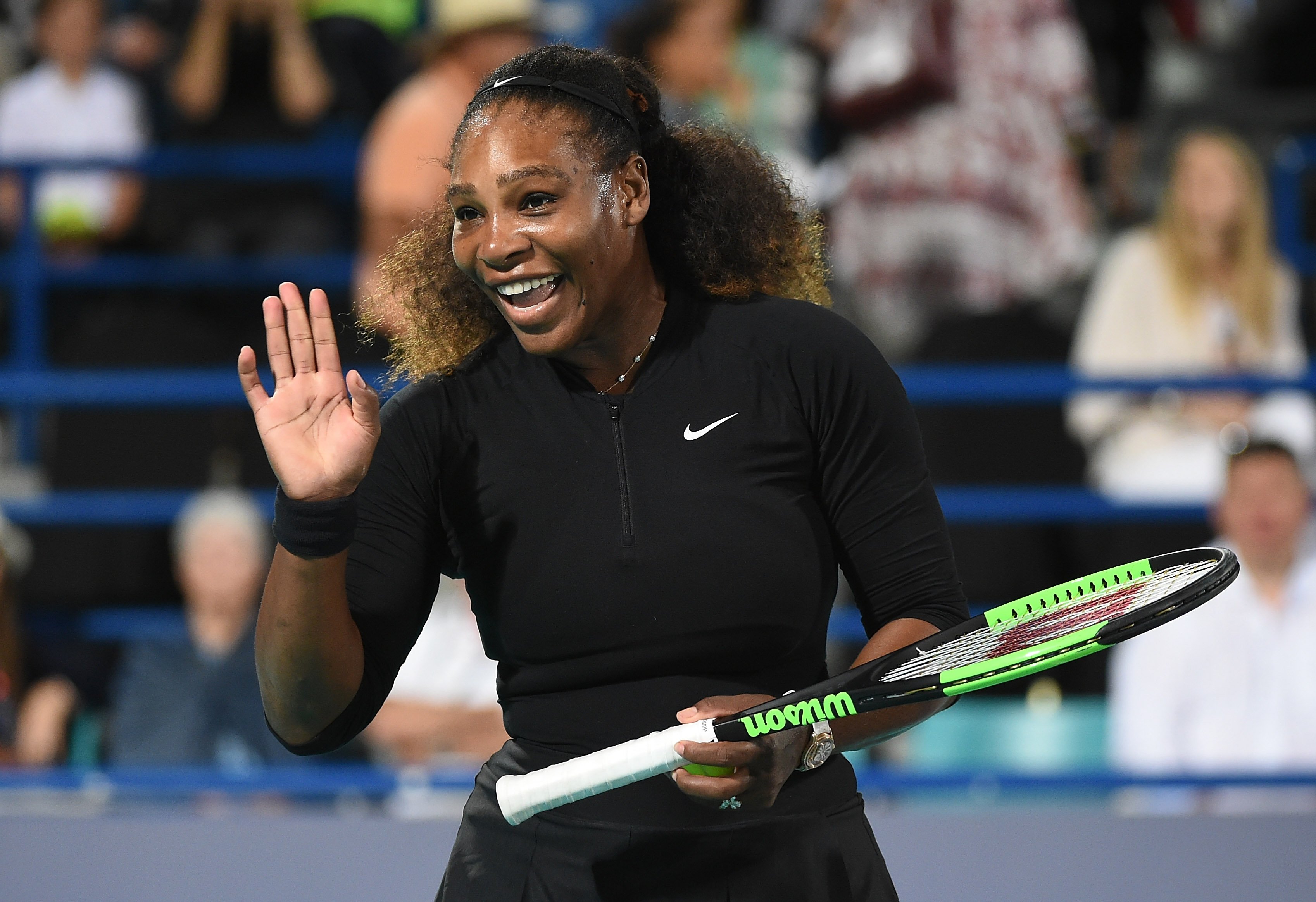 Serena Williams during the Mubadala World Tennis Championship at International Tennis Centre Zayed Sports City in Abu Dhabi, UAE on December 30, 2017 | Photo: Getty Images
Williams recently sizzled her fans in a new Instagram post, where she adorns a beautiful burgundy mini dress with matching strappy heels that put her tan legs on display.
The tennis star also wears a matching sheer robe loosely tied above her belly. William looks fierce but gives the outfit a bit more edge with her blonde wig.
Williams poses for the camera at the foot of a wooden staircase, and a bright light shines on her, giving her flawless skin an extra pop.
A swipe to the left reveals a short video that captures Williams elegantly strutting down the stairs in slow motion. The 39-year-old tennis star also channels her inner model as she poses in different positions with the camera lights flashing in paparazzi style.
She still managed to leave her mark on the tournament by honoring Olympic great Florence Griffith Joyner.
Meanwhile, Williams seems to have recovered from her agonizing semi-finals loss at the Australian Open at the hands of the eventual tournament winner, Naomi Osaka.
Following the disappointing loss, the 23-time Grand Slam champion cut a frustrating picture during her post-match press conference and seemed to hint at early retirement from the sport.
However, Williams' coach since 2012, Patrick Mouratoglou, has come out to rubbish those talks. During a recent interview with People, he said:
"I don't think she will stop until she at least wins a Grand Slam, because she came back to win Grand Slams. She doesn't quit."
Williams took a short hiatus from tennis to give birth to her daughter, Alexis Olympia Ohanian Jr., in 2017. Since then, she has been very vocal about the challenges of motherhood for working moms.
Those challenges did not prevent the first-time mom from making a swift return to tennis, and she is currently in the hunt to equal tennis legend Margaret Court's 24 Grand Slam titles.
Even though Williams did not manage to end that quest in the 2021 Australian Open, she still managed to leave her mark on the tournament by honoring Olympic great Florence Griffith Joyner with her stylish one-leg catsuit.
Unsurprisingly, the outfit caught a lot of people's attention and once again proved Williams' fashion genius. She may not be winning on the court now, but the mother-of-one has certainly taken the fashion industry by storm.
Please fill in your e-mail so we can share with you our top stories!