Skydiver Carl Daugherty Dies at 76 After Colliding Mid-Air With Another Parachutist
Veteran skydiver Carl Daugherty went on a fun jump with a group of friends before the accident that led to his death. Skydiving world pays tribute to the late legendary skydiver.
The news of the passing of Carl Daugherty broke out on Monday, and people from different parts of the world have sent in their tributes. The legendary skydiver died as a result of injuries sustained during an accident the previous day. 
Daugherty collided with another parachutist mid-air while the two parachutes opened and got tangled. The other person survived the incident as he was able to regain control, the police said.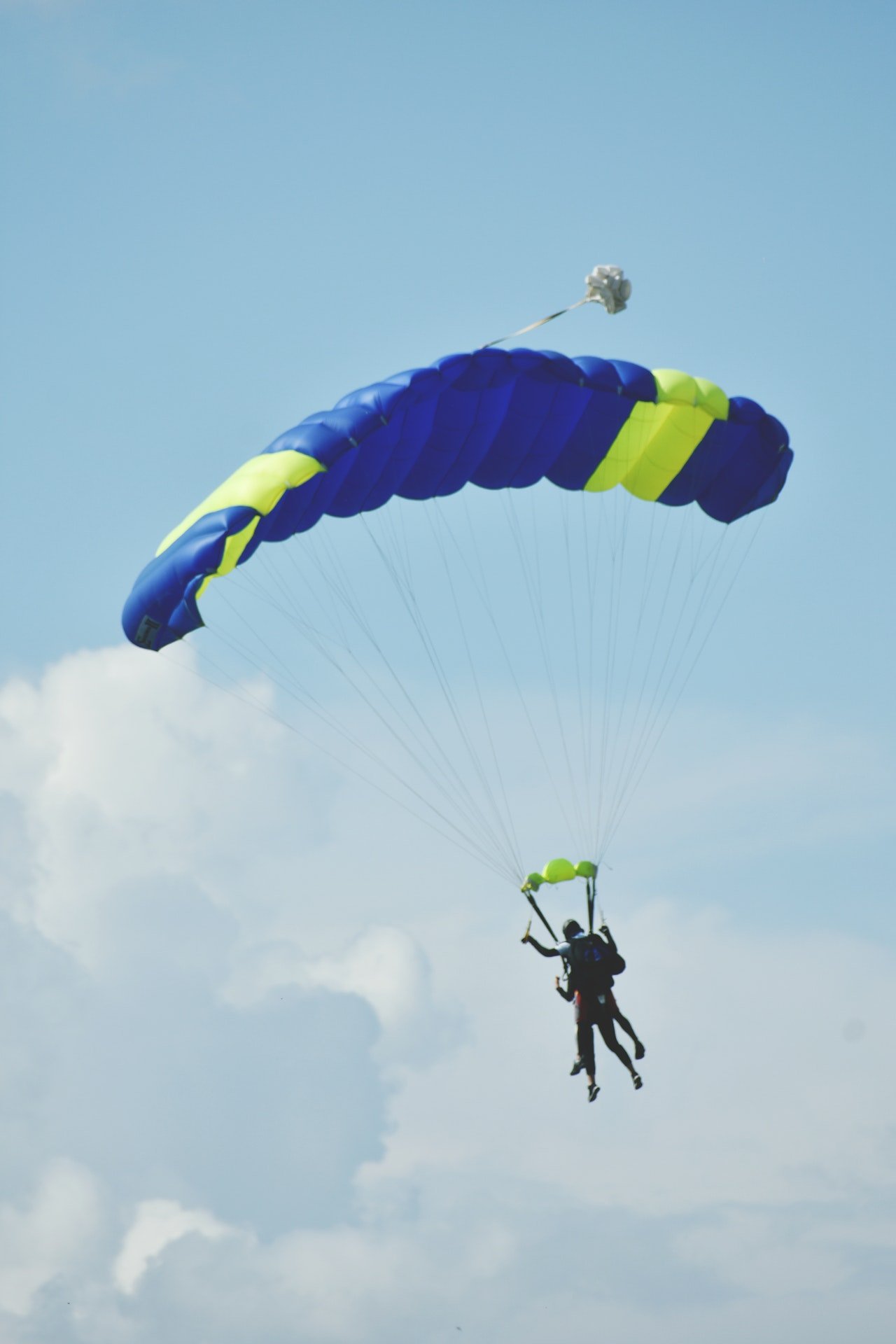 Daugherty, however, lost control as he was unable to get his parachutes to re-open. This led to a bad landing in the parking lot around DeLand Municipal Airport, which proved to be too hard for the 76-year-old.
The International Skydiving Museum & Hall of Fame paid tribute to the veteran on Facebook with an emotional post mentioning his love for the sport and the legacy he left behind.
One person was killed Sunday in an apparent skydiving accident in DeLand, police say. Witnesses told authorities two people collided mid-air and got their parachutes tangled up. https://t.co/qBF0os5sqr

— 10 Tampa Bay (@10TampaBay) May 17, 2021
The museum said, "The tributes to Carl H. Daugherty have been continuous since the news of his passing. There is so much love and respect towards this man who never stopped sharing his passion and knowledge for the sport we all love," 
The museum further said Daugherty left behind a legacy that will not be forgotten so soon, and his passing is a dark day for the sport.
She died with her instructor after their parachute failed.
The retired skydiving legend who completed his 20,000th jump was back to Skydive DeLand as director of safety and training before the unfortunate incident happened.
At the time of the accident, some witnesses tried to provide first aid to him and call the police. However, their efforts proved unsuccessful.
76-year-old Carl Daugherty was killed during a jump at Skydive DeLand Sunday. Daughtery was the facility's director of safety & training and had just completed his 20,000th jump. He and another jumper collided. His chute did not open. #FOX35 @fox35orlando https://t.co/AEm7fZnLjT

— Amy Kaufeldt FOX 35 (@Fox35Amy) May 18, 2021
The accident is described as a freak accident because there was a group of seven jumpers with Daugherty, and they were supposed to be having a "fun jump," according to the owner of Skydive DeLand, Bob Hellette.
Hellette added that they went up to try and accomplish some nice things and then have a free fall. He described the incident as a real blow for the organization and that it was hard to blame anyone for the incident. 
Skydiver dead after parachute malfunctions during competition https://t.co/rg0oTRWy8N pic.twitter.com/vR6sVaiSgQ

— New York Post (@nypost) March 15, 2021
Daugherty's death comes barely two months after the passing of 30-year-old skydiver Dimitri Didenko during a skydiving competition due to a malfunctioning parachute.
Didenko's parachute failed to open properly while competing in the wingsuit category in a skydiving competition leading to a fatal mishap.
A Georgia teen on her first skydive and a veteran instructor died when their chutes failed pic.twitter.com/4qawNAaUIy

— CNN Early Start (@EarlyStart) July 17, 2020
Parachute failure was also the cause of death of an 18-year-old high school graduate, Jeanna Triplicata, who went skydiving for the first time after her graduation.
She died with her instructor after their parachute failed. Although skydiving deaths are rare, it has robbed the world of a legend in Daugherty.