Sugar Ray Leonard & His Beloved Wife Bernadette Celebrate His 65th Birthday
Sugar Ray Leonard's wife, Bernadette Robi, put up hearty cheers on social media as she celebrated his 65th birthday. He also attested to being a fortunate man. 
Boxing legend Sugar Ray Leonard is one year older, and he and his wife, Bernadette Robi, took to Instagram, posting lovely images. Robi sweetly honored her spouse.
Sugar Ray was quite excited about celebrating his milestone age with the warmth and love from his family and friends. He posted images from the cozy event thrown for him.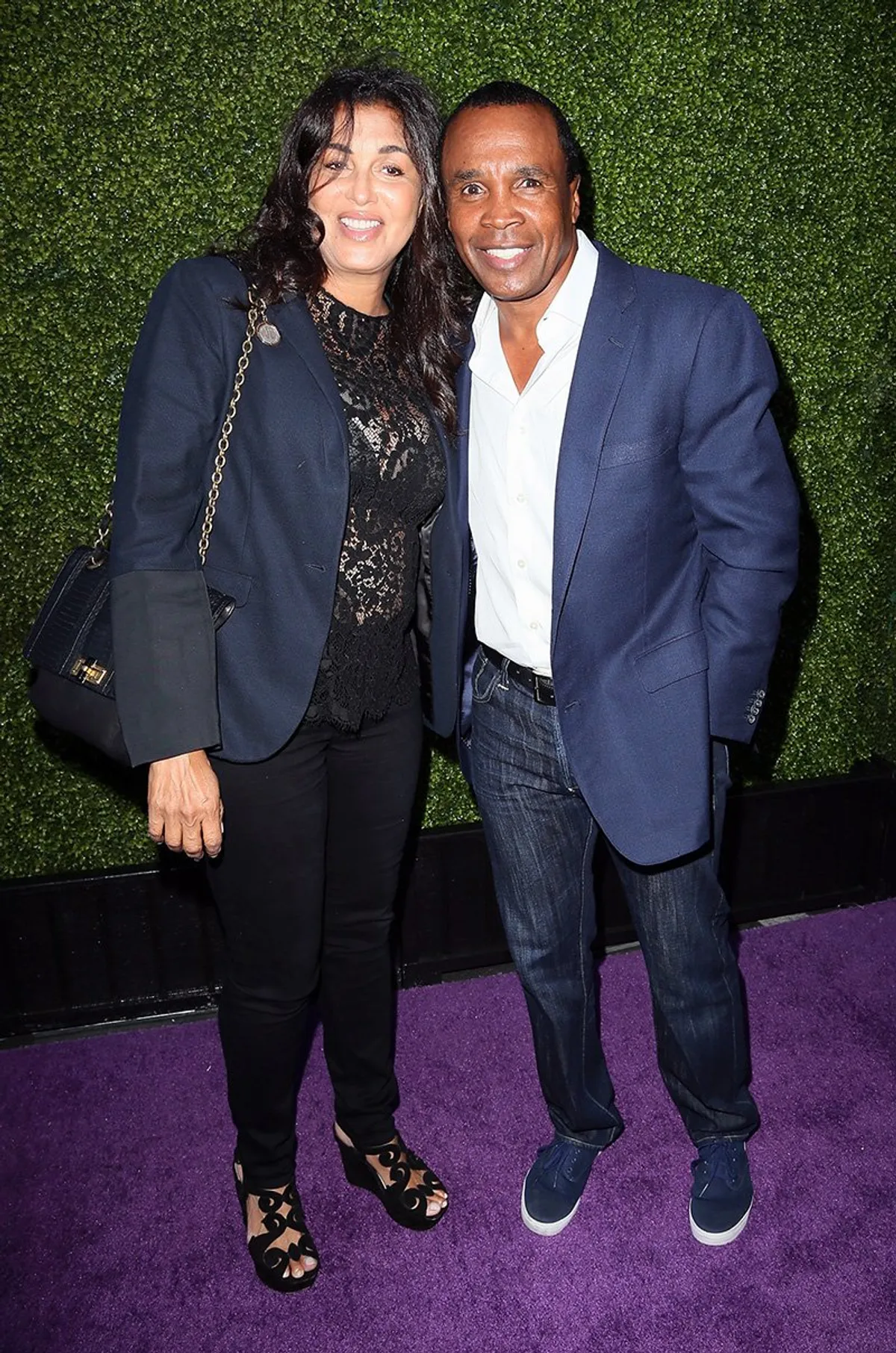 In the first post, Ray posed for the camera with Robi flanking him with a big smile. The following two slides included the whole family and how they organized an evening celebration where he got to blow out candles. 
She shared a romantic throwback image of herself and Sugar Ray during one of their couple's nights out. Here, Robi rocked her jet-black curls and a satin dress while the birthday boy looked elegant in a suit. Robi captioned:
"Throwback photo of my hubby and myself!!! Wishing you the best day!! We love you so much!!..."
Robi and Sugar Ray have been married since 1993, and the pair seems to be going on strong with their union. Before he was with Robi, Sugar Ray walked down the aisle with Juliana Wilkinson.
Wilkinson was his first love and childhood sweetheart, and she was also from his little Prince Georges County. Before Sugar Ray became a renowned combat champion, Wilkinson witnessed his humble beginnings.
Although eyebrows were raised when his family appeared on "Family Feud," without Robi, things seem to be okay. 
Although they were married from 1980 to 1990, they met as lovestruck teenagers. At the age of 16, Wilkinson became pregnant with their first child. The pair would go on to have an on-and-off love life. 
On the night of his first championship match, Sugar Ray proposed to Wilkinson, and many viewed their love story as the perfect storybook love that resulted in a desirable climax.
However, the anti-climax resulted in a dramatic divorce where Wilskison almost walked out of her marriage with nothing. More of their failed marriage came to light in the world champion's book, "The Big Fight: My Life In and Out of the Ring."
There, Sugar Ray bared his feelings, detailing his impressive sports career and successes, as well as opening up on his addiction, infidelity, and the childhood trauma of abuse. 
These days the star seems to be in a better place as he and Robi keep forging on in their marriage. Although eyebrows were raised when his family appeared on 'Family Feud," without Robi, things seem to be okay. 
He and Robi are parents to two children, Daniel Ray and Camille Leonard. He and Wilkinson also had two children in their marriage, Ray Charles Leonard Jr. and Jarrel Leonard.