44-Year-Old Single Mother of 3 Graduated from College Thanks to One of Her Uber Passengers
Recent graduation was significant for Latonya Young, a single mother of three. She attributed her achievement to an Uber passenger, who helped her with the lifelong goal.
When Latonya Young, 44, pulled over in downtown Atlanta three years ago, she met Kevin Esch. He had just attended an Atlanta United soccer match and got into her car. 
A conversation ensued between the two. Esch, 45, found the talk easy and made him feel authentic. In response to his recent divorce, Young, whose own marriage ended in 2011, offered advice.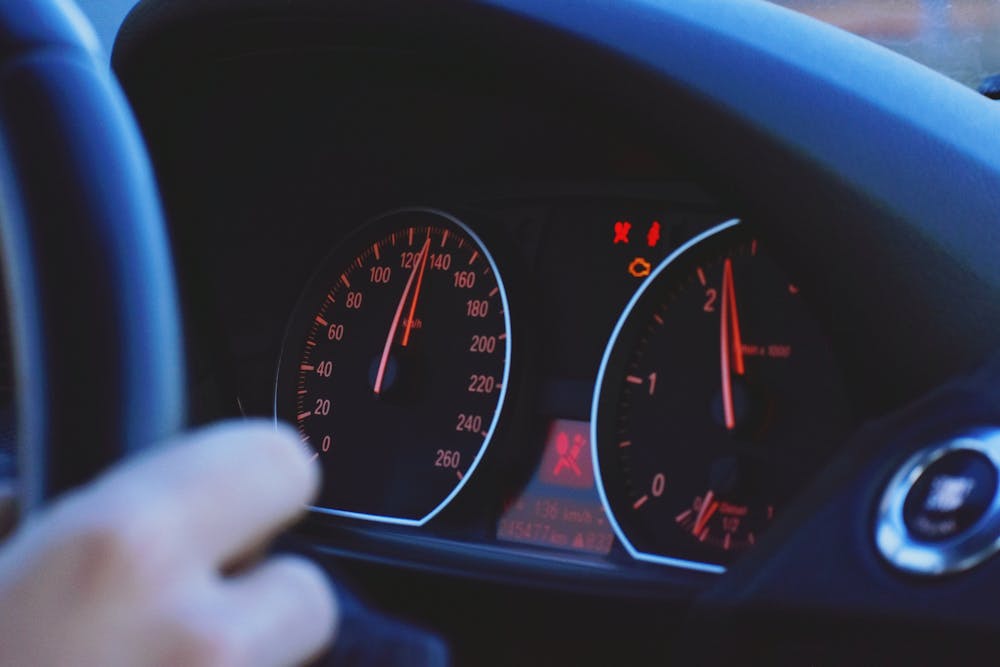 During his half-hour ride to his home, Esch discovered that Young, who had been an Uber driver for three years, had to work late because she had to pay a utility bill. Further, something else was revealed to him.
Young enrolled in Georgia State University in 2010 and dropped out a year later when she couldn't afford tuition. Although she hoped to be the first member of her family to graduate from college, she couldn't.
Our Honors College @GSUHonors has named the Class of 2025 Presidential Scholars! The Presidential Scholarship is the university's most prestigious and valuable academic award. Click here to learn about the new class: https://t.co/6jOkOcAvd6 pic.twitter.com/6OG2rPf0h9

— Georgia State University (@GeorgiaStateU) May 18, 2021
When Esch, an estate manager, arrived at his home, he tipped Young $150, which was enough for the utility bill. His phone number was also given to her. Esch said Young promised to start school again.
Esch, with whom Young keeps in touch, was at the graduation.
Latonya Young finished her associate's degree at @GSU_Perimeter thanks to an act of kindness from her rideshare passenger in 2019 (shared on @TheEllenShow and @GMA!) Inspired by that stranger-turned-friend, she's now receiving her bachelor's degree: https://t.co/a9hty8FAvq pic.twitter.com/8BSU1Vtwqs

— Georgia State University (@GeorgiaStateU) May 11, 2021
Esch said he asked her to keep him informed throughout the enrollment process, which initiated an unexpected friendship. Motivated, Young noted that she was ready to go back to school.
Having been inspired by Young's story, Esch visited Georgia State University in person a few days later. During his visit, Young's $693 hold was paid, allowing her to resume her classes.
Uber Driver Latonya Young obtained her college degree after her passenger Kevin Esch paid her debt to George State University, after learning of it during his ride with her! She now has an Associates Degree in Criminal Justice! There is only one race! The human race! BDK, ESQ.🇺🇸 pic.twitter.com/6Vr2ZDXlg5

— Brunell Donald-Kyei (@brunelldonald) May 10, 2021
On "Good Morning America," Esch said it was something he could do for her that would really help her. For her part, Young remembered receiving a text from Esch with an image of the receipt.
"I still have the text that he sent me and my response. I wrote back, 'Oh my God,'" Young said. "I told him, 'I feel like your $693 is $1 million.'" When she tried to pay him, he told her to use the money for her children.
In August 2018, Young began studying at Georgia State, and in December 2020, she graduated with an associate's degree in criminal justice. Esch, with whom Young keeps in touch, was at the graduation.
According to Young, she would like to be a lawyer one day. She enrolled in Georgia State's Andrew Young School of Policy Studies. Her dream was achieved yet again when she received her bachelor's degree recently.