CNN's Don Lemon Is All Smiles as He Goes Out on Date Night with Fiancé Tim Malone & Friends
CNN anchor Don Lemon looked genuinely happy as he enjoyed the company of his fiancé Tim Malone and his friends. They all wore infectious smiles across their faces while posing on a patio.
Don Lemon's CNN history dates back to 2009. He has worked for the network for about fifteen years. He gained more audience and recognition in 2014 when he began anchoring "CNN Tonight with Don Lemon."
While Lemon appears to enjoy his job and is passionate about being an on-screen personality, he also structures his private life beautifully.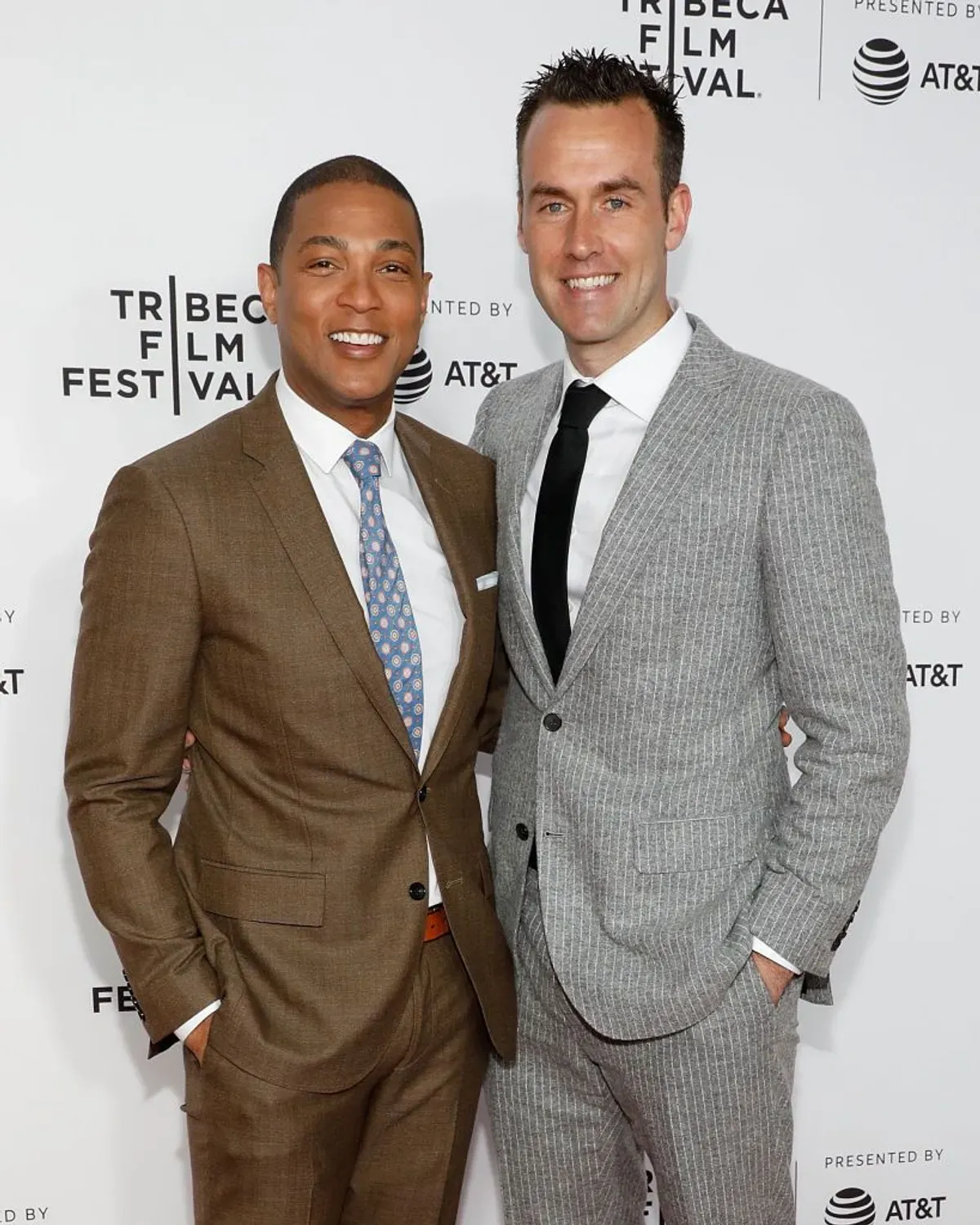 The anchor often shares sweet moments with his fiancé Tim Malone. After all, all work and no play may make Lemon an unhappy man. A few days ago, the CNN worker spent some time in the company of his lover and a few friends.
It appeared to be a pleasurable meeting at Electric Lemon, New York, because snaps from the events showed the men all wearing happy faces. The caption read:
"Drinks at @electriclemonnyc with the crew. Excited to be back... it's been so long!"
The post was shared via Malone's Instagram account. The first photo featured the lovers seated closely behind a wide wooden table. There was a third party who partially distanced himself at the end of the table. Another snap showed a team of friends posing on a patio.
He later told Tamron Hall on her show that they intend to expand their family via adoption or surrogacy.
On the same day these snaps were shared, Lemon returned with new branding on CNN— his newly named series "Don Lemon Tonight." Chris Cuomo, a colleague, gushed on his friend and congratulated him on the news.
The "Don Lemon Tonight" host emphasized that despite the name change, the show's plan remains the same, and it has an even "stronger mission" for America's sake. He urged his audience to tune into the two-hour-long show that promises to bring out nothing but the truth. 
Fans were previously worried that the anchor was no longer with CNN following his announcement that he would not continue with "CNN Tonight with Don Lemon."
The CNN host later corrected the rumor by apologizing for causing a frenzy and explaining that he is very much with CNN. Apart from having a lovable audience that cares, the 55-year-old is also blessed with a loving partner.
Even though he is a few years younger, Malone and his lover have a successful relationship. It is no joke that they are in love. In 2019, Malone asked his partner to marry him, leaving everyone to wait earnestly for a yet-to-be wedding. 
In March, Lemon explained there would be a ceremony when the pandemic cools down. He later told Tamron Hall on her show that they intend to expand their family via adoption or surrogacy after the wedding.