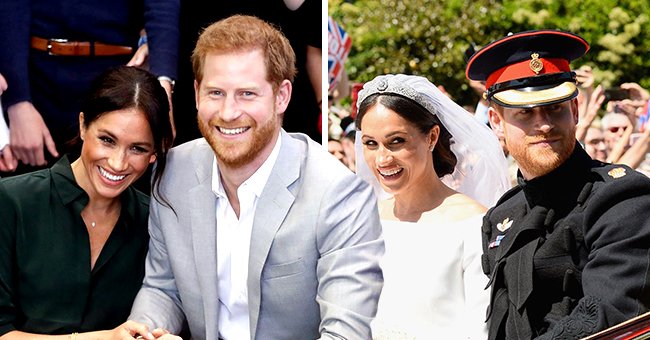 Getty Images
People: Meghan Markle and Prince Harry Celebrate Wedding Anniversary with Traditional Gifts
Prince Harry and Meghan Markle reportedly exchanged traditional gifts for their third anniversary on May 18. However, the couple got creative and romantic with their presents.
Tuesday, May 18, made it three years since the world witnessed the magical moment when Prince Harry and Meghan Markle exchanged vows in a fairytale ceremony at St. George's Chapel.
The couple reportedly showed off their impressive gift-giving skills with heartwarming presents for their third wedding anniversary while sticking to the traditional way of celebration.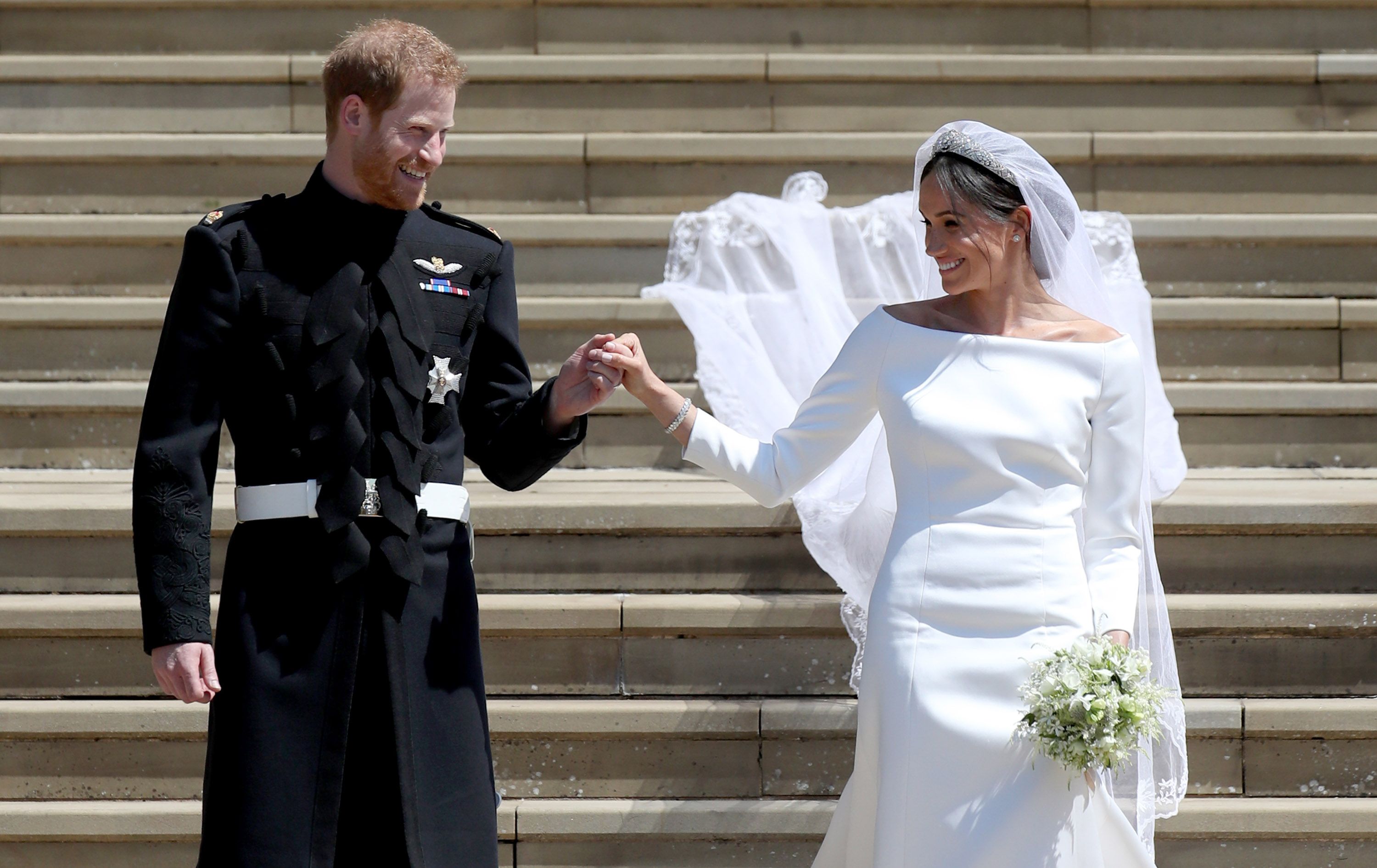 Prince Harry and Meghan Markle depart after their wedding ceremony at St George's Chapel at Windsor Castle on May 19, 2018 in Windsor, England. | Photo: Getty Images
TRADITIONAL YET CREATIVE GIFTS
According to a source, Harry and Meghan are sticklers for exchanging traditional gifts. However, they never fail to add their romantic and creative spins to it. The insider explained to People Magazine:
"They love to do their own take on traditional wedding gifts. The first anniversary was paper, and Meghan wrote out the wedding speech and had it framed for him."
The same pattern was observed for their 2nd anniversary. The Sussexes exchanged traditional cotton-based gifts but with a personal touch. Cotton woven threads reportedly symbolize flexibility and interconnectedness.
The Duke and Duchess of Cambridge marked their second wedding anniversary — their first celebration away from the royal family.
Harry and Meghan didn't stray from the routine for their third anniversary, swapping leather gifts that epitomize their love getting better with age. The duo enjoyed a quiet day with their son, Archie.
The third wedding anniversary marks a special one for Harry and Meghan as they expect their second child, a girl, this summer. However, much more than that, it comes as they reinvent their roles as hybrid-royals.
According to Professor Nicoletta Gullace, Harry and Meghan have been in the business of creating a new role called "celebrity royal," which hopes to blend corporate deals with passionate causes.
For the milestone, Harry and Meghan announced that Archewell Foundation was partnering with World Central Kitchen to build a new community relief center in Mumbai, India, to assist them amid the 2nd COVID-19 wave.
HARRY & MEGHAN'S SECOND ANNIVERSARY
Last year May, the Duke and Duchess of Cambridge marked their second wedding anniversary — their first celebration away from the royal family, following their step back from duties in January.
The couple settled for a scaled-down ceremony and took the day off from their various charity works to spend time as a family. The trio hung out at their home in Montecito, California.
THE FIRST WEDDING ANNIVERSARY
In 2019, Harry and Meghan marked their first wedding anniversary a week after they welcomed Archie. Although the then-new parents stayed at home, Harry reportedly gifted Meghan an eternity ring with birthstones of him, her, and Archie.
Please fill in your e-mail so we can share with you our top stories!