Dee Dee Davis AKA Baby Girl on 'The Bernie Mac Show' Flaunts 3-Week Postpartum Body in a Selfie
Former child star Dee Dee Davis showed off her "mom bod" on social media, letting fans know it has been three weeks since she had her second child.
"The Bernie Mac Show" actress Dee Dee Davis gave her Instagram fans updates on her postpartum progress. This came a few weeks after she had her second child, a girl. 
Davis posted mirror selfies showing her rocking an oversized blue and black two-toned tie-dye T-shirt, paired with back pants and a black face cap. She sported long, straight tresses that grazed her waistline.
Davis wrote on her Instagram story that she'd need a trainer in two weeks to work on her snapback body. More of the photos showed her at a luxury shop where she let fans know she was shopping. 
Davis' show-off came a few weeks after she gave birth to her second child. The star took to Instagram, where she posted divine photos of her newborn daughter.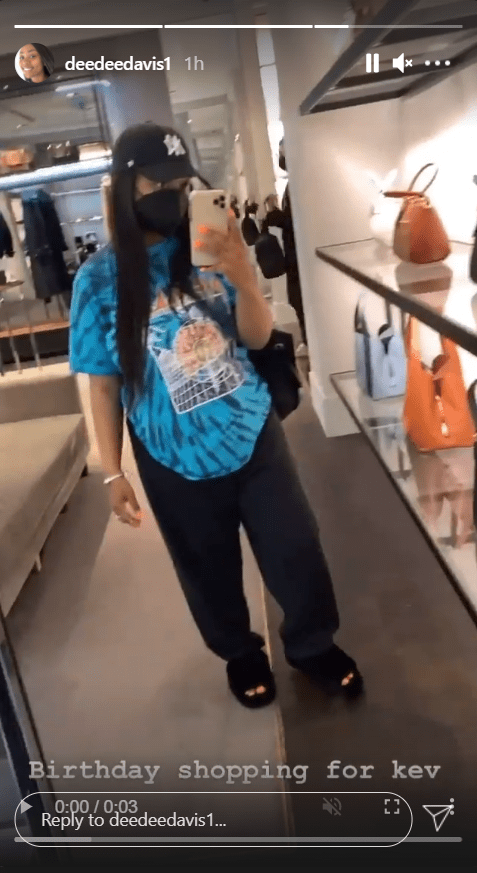 The infant was glammed in a pink tutu that gathered around her little legs. The baby had no shirts on, but her hair was adorned with a pink headband the same shade as her skirt. 
The star mom also let fans know her daughter's name: Leia. The baby girl has a big brother, Logan Lee Jackson. Before welcoming her tot, Davis showed off her scan on Instagram while posing with her family and announcing her pregnancy. 
Suarez, who is also all grown, continued acting, but he is notable for voiceovers.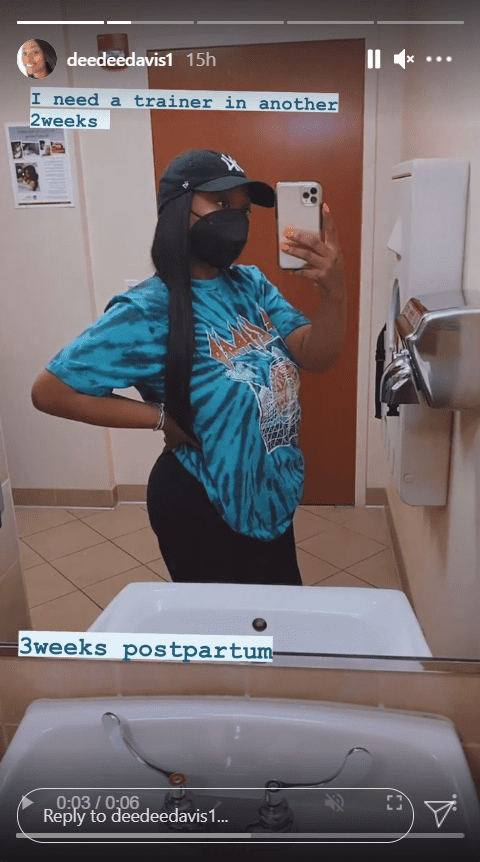 In 2001, Davis became a known face on "The Bernie Mac Show" for her role as the youngest child, Bryanna, aka "baby girl," her TV siblings were Camille Winbush and Jeremy Suarez.
The pair played Vanessa and Jordan, respectively. The comedy show ran from 2001 to 2006, but the cast members sadly lost the show's protagonist, Bernie Mac, in 2008.
In 2018, they were gathered for a reunion and a project. Some of their photos were shared, and fans could not help but be amazed by how much they had grown.
The TV siblings, Bernie Mac and their TV mom, Kellita "Wanda" Smith, brought premium entertainment to TV lovers. Years after the show, Smith forged ahead with stand-up comedy and other movie roles.
Winbush continued her acting career and started her music career, performing at fundraising events and other star-studded occasions. Suarez, who is also all grown, continued acting, but he is notable for voiceovers. 
Davis continued her education after the show ended, and as a young adult, she met her boyfriend, Smokey Lee Jackson, with whom she welcomed her son in 2017.