Taraji P Henson Shows off Her Modeling Skills in a Snake-Print Swimsuit in a New Photoshoot
Taraji P. Henson may not be a professional model, but she sure knows how to work the camera. The "Empire" actress recently shared some hot snaps of herself modeling a snake-print swimsuit during a fun photoshoot.
Taraji P. Henson is an incredibly talented woman. At 50 years old, she has solidified herself as a force to be reckoned with. She can act, host TV shows, sing and run successful businesses. 
The Oscar-nominated star can do it all, and now she can also add modeling to her stellar list of talents. Henson recently shared some snaps of herself modeling on a rocky beach, and her Instagram fans love it.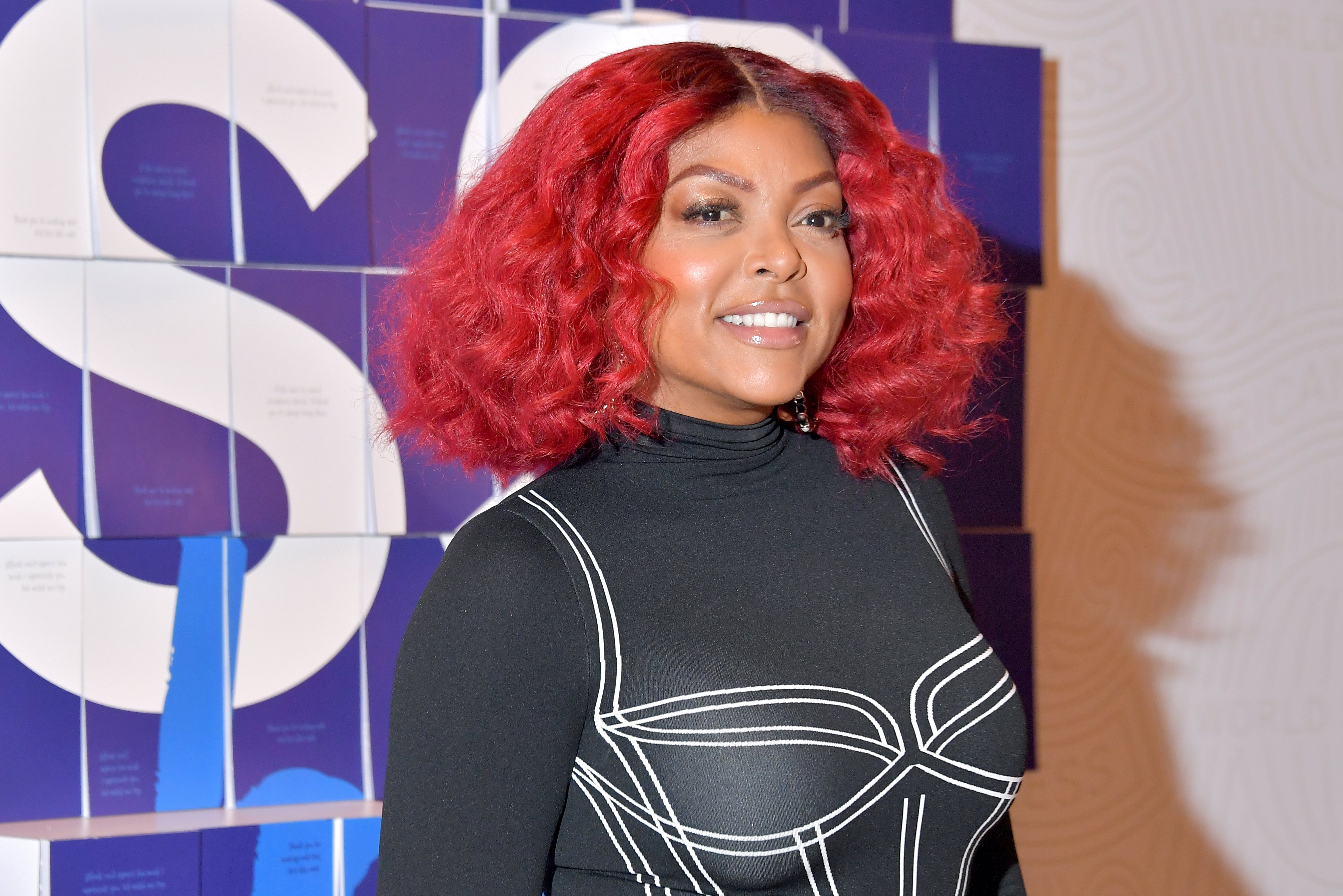 The "Empire" star was clad in a snake-print bikini as she tried different poses for her photographer, Erika Bracey. With her hair styled in burgundy braids, she was captured frolicking in the bushy, rocky location. 
In one snap, she showed off her taut abs and toned legs while half-kneeling in the bush. The pose also allowed fans a glimpse of her intricate waist tattoos. As the camera rolled, the actress threw her head back for another sensual shot.
[Henson] admitted that looking great on camera was no easy feat.
Another shot featured Henson playing with the sand while other photos showed off her curvy derriere as she bent over while maintaining mesmerizing eye contact with the camera.
The last photo showed the actress, known for her great sense of humor, sticking her tongue out while holding up one leg and a shoe. Her "The Truth" arm tattoo and a wrist tattoo were also visible.
While the youthful "Hidden Figures" star looked sexy and fabulous in the snaps, she admitted that looking great on camera was no easy feat while drawing attention to the cuts visible on her legs. She wrote:
"I am not a model. I HAVE GREAT RESPECT FOR MODELS. IT IS NOT EASY. The professionals make it look easy BUT IT AIN'T."
Despite her struggles through the photoshoot, her followers were thoroughly impressed by the results. One person commented, "MODEL EFFECT, she's [giving] me a MODEL EFFECT," while another added, "and yet you still ate this."
While the "What Men Want" star is not a professional model, she certainly knows how to work the camera in her favor, plus she has a fit physique that makes her the perfect swimsuit model. 
During her 50th birthday celebrations in Cabo San Lucas last year, she flaunted her attractive figure while posing on the beach in an animal-print string swimsuit. With each photo taken, she made herself the subject of body and beauty envy.
Henson's 50th birthday was indeed a lavish celebration, but it was well-deserved after struggling through most of 2020. The actress had quite a year between her mental health issues during the pandemic and being in an unhappy relationship.
Shortly after her return from Mexico, she broke off her two-year engagement with former NFL player Kelvin Hayden. After trying couple's therapy to save the relationship, she told ET that breaking up was ultimately the best decision.