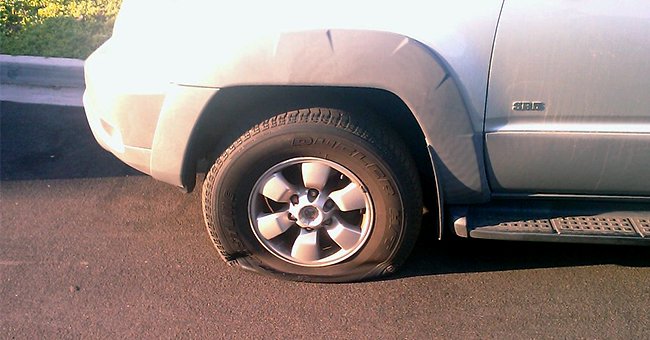 flickr.com/photos/sholden
Daily Joke: Man Had a Flat Tire in Front of a Psychiatric Hospital
Dave's car has been giving him problems lately, and instead of taking it for a service, he keeps on procrastinating. One weekend, he went and visited his friend James and took a long-distance drive to see him.
He left the yard one morning starting his trip, and while on the way, he heard his car making those unwanted noises that one would not want to hear on a long-distance journey.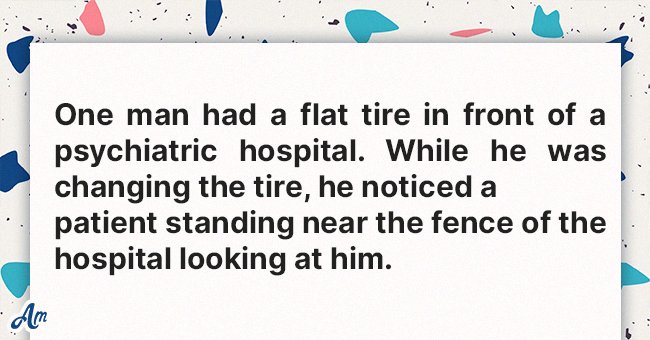 Source: Amomama
Dave did not pay too much attention to the noise and thought it would stop along the way. However, it continued, and now he was beginning to worry because he was already far along.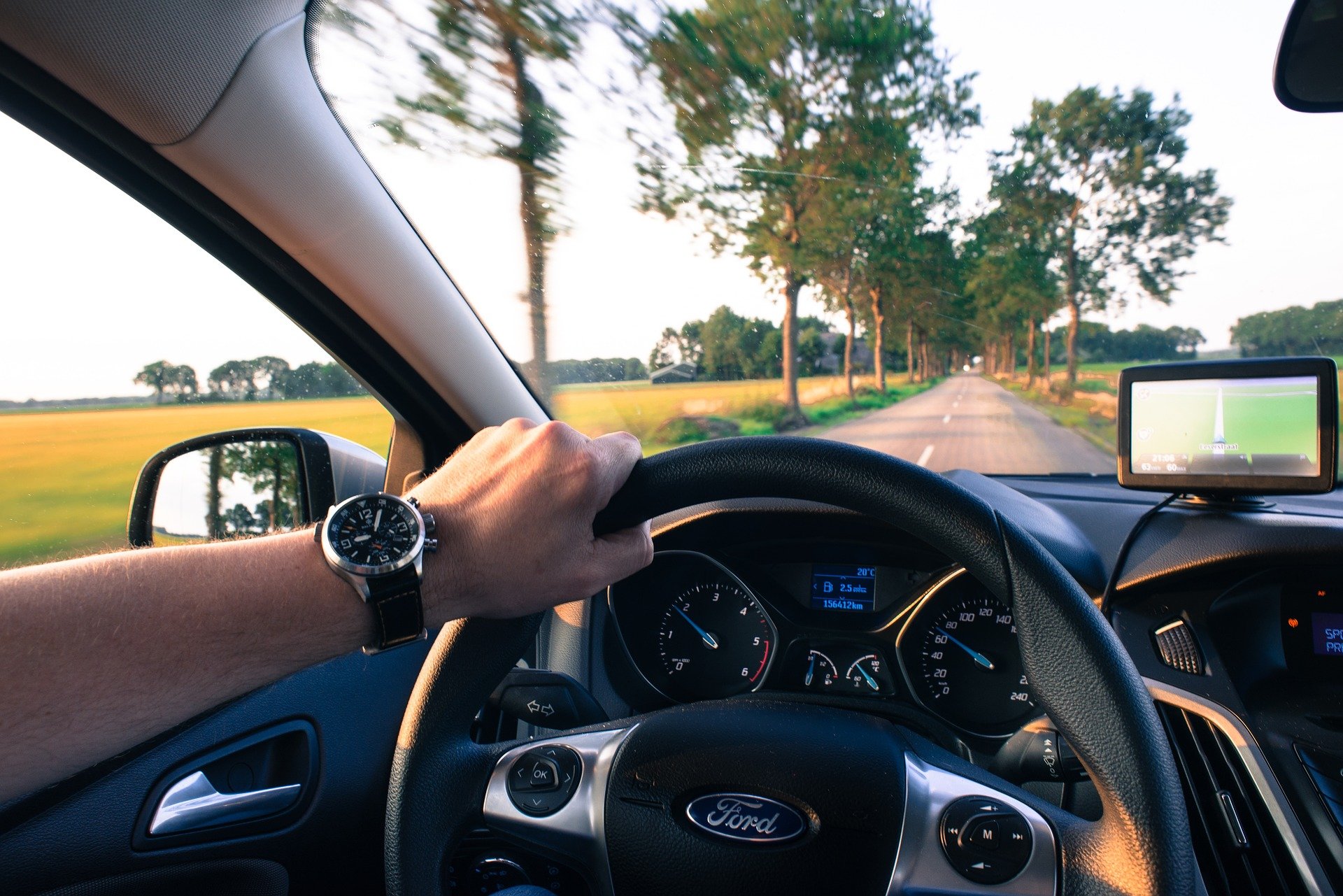 Pictured - A man driving using the navigation system | Source: Pixabay
As he was approaching a psychiatric hospital, the car broke down because of a flat tire. "Are you kidding me?" he exclaimed while still inside the vehicle.
He called James to tell him that he has a flat tire and will not be arriving anytime soon. James told him he would come and help him out.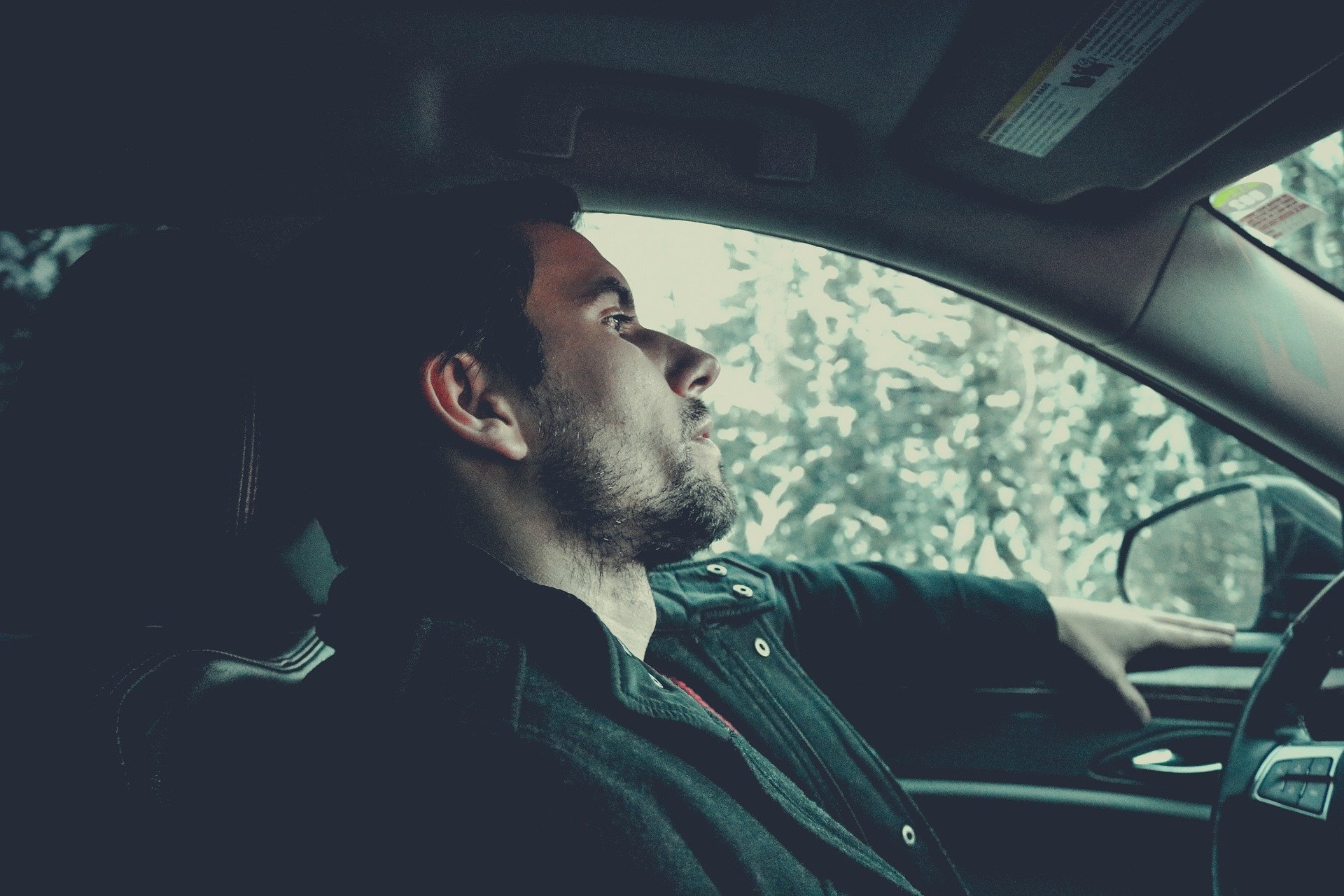 Pictured - A young man in deep thoughts while inside a car | Source: Pixabay
While waiting for James to show up, Dave had to step outside the car to try and fix the tire. As he stepped out, he saw a patient on the other side of the fence looking at him.
"Hi there, Dave greeted" while changing the tire. However, the patient did not respond but continued to stare at him. "Okay," Dave quietly said to himself.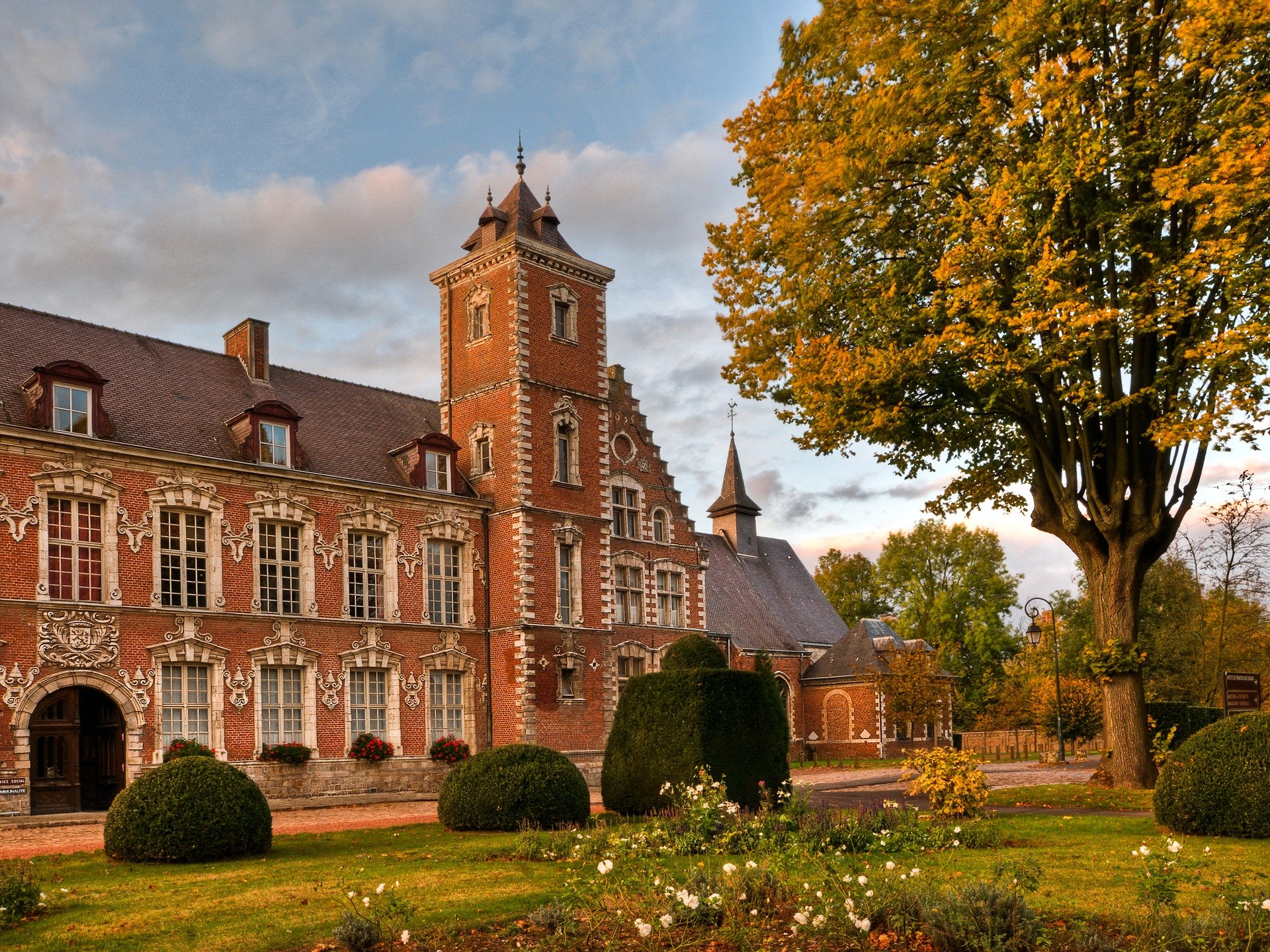 Pictured - Former Psychiatric Hospital | Source: Pixabay
He now learned to mind his own business and focused on the car. Still busy with the car, smoke came out from the hood, and he had to now focus on two problems simultaneously.
"Looks like you're having one of those days, huh?" The patient said to Dave. "Oh, now you're in the mood to talk, I see. Why did you not greet me back?" Dave asked.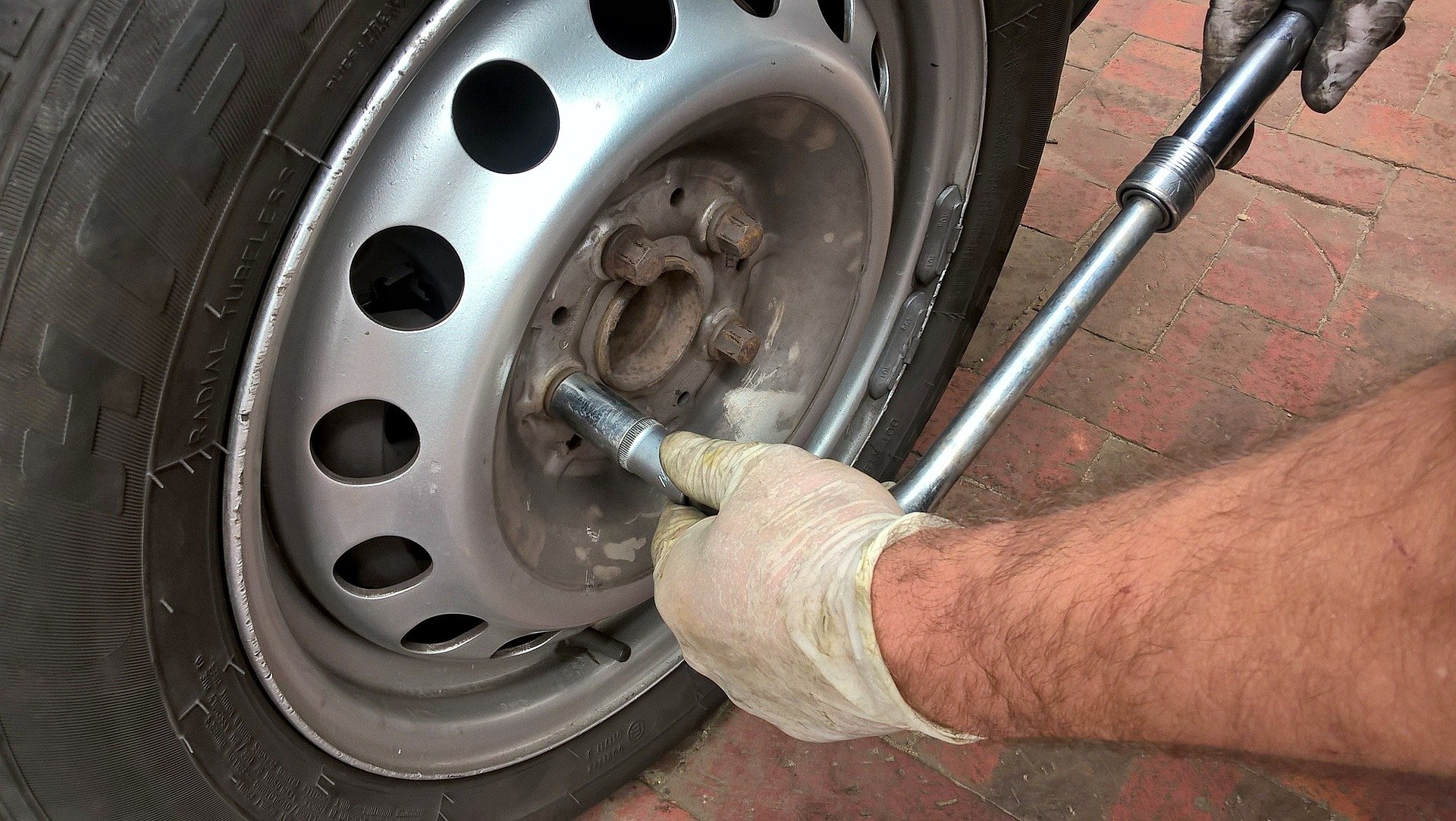 Pictured - A man fixing a flat tire | Source: Pixabay
"It's simple. Because I did not want to, and I now I want to," said the patient. "I see, well now you won't be much help because you are on the other side of the fence," Dave replied.
"Just because I am on the other side and in a psychiatric hospital does not mean I'm clueless. I am a mechanic. And just because you keep assuming a lot of things, I'll keep on staring at you," said the patient.
"How generous of you," Dave said sarcastically. "From where I'm standing, it looks like it's going to be a long day for you, man; if I were you, I'd get comfortable," the patient responded.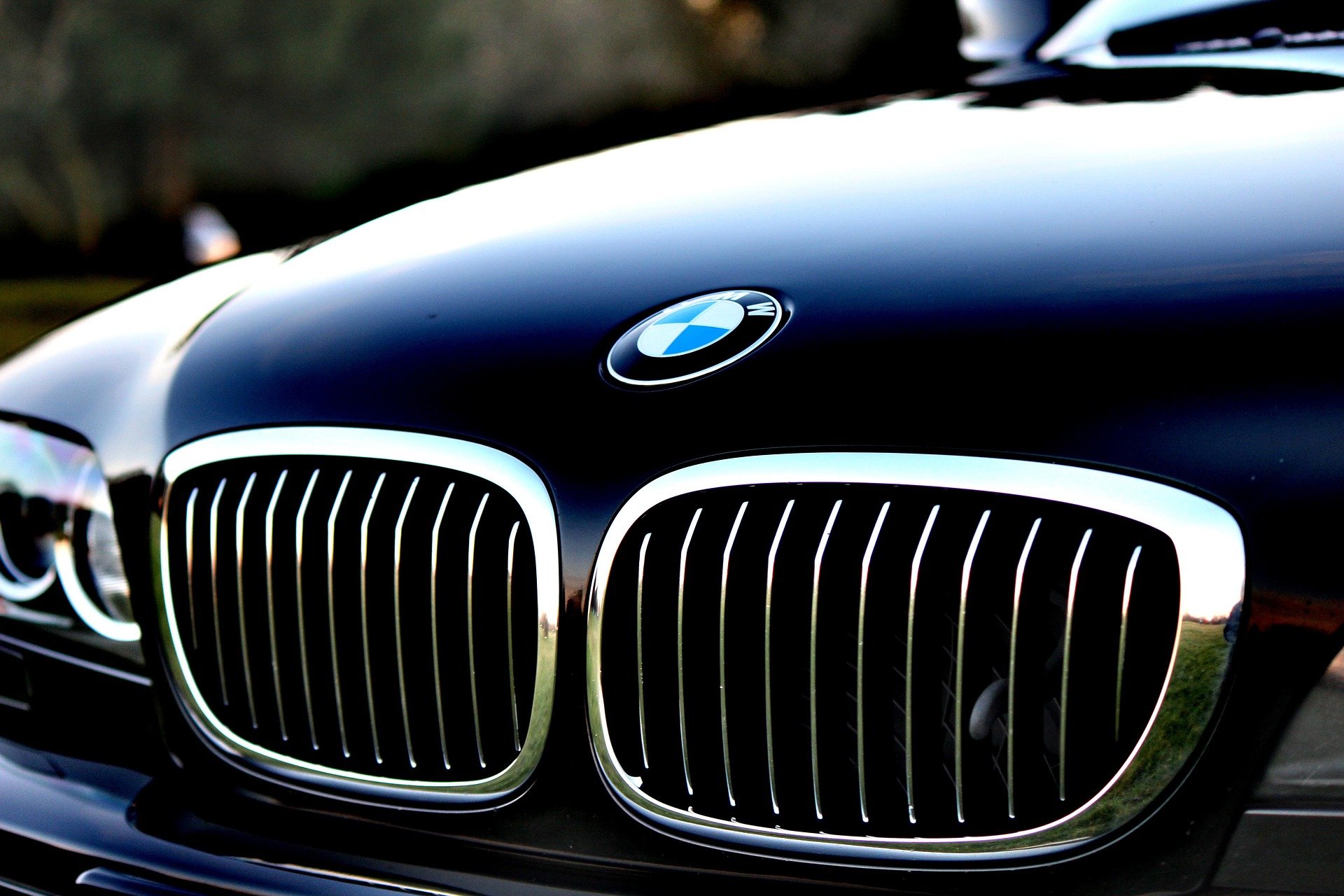 Pictured - A close up of a BMW hood | Source: Pixabay
Dave interjected, "Must be nice. The view must be very great from that side." "Oh, you have no idea, perhaps if you took care of your car, you wouldn't be so mad at a perfectly well-rounded person like I am. I'm going to enjoy this," said the patient. Dave said, alright, I need your help."
"Unfortunately for you, I retired five years ago, so I can't help you out, buddy but thanks for requesting my services. It makes me feel good."
Did you enjoy this joke? Read up on another story about a woman who had an extremely unreliable car and complained a lot to her boyfriend about it.
Please fill in your e-mail so we can share with you our top stories!