'Good Times' Star John Amos Smiles with His Look-Alike Son Singing with Him in a New Video
"Good Times" star John Amos knows how to have a good time. The iconic actor was recently featured in a funny Instagram video alongside his lookalike adult son, K.C. Amos.
John Allen Amos Jr. is one of Hollywood's most respected actors with a reputation for expertly portraying some of the most notable characters in African-American film and TV culture. 
While the world knows him as a phenomenal actor, his children Shannon Amos and K.C. Amos know him as much more. To them, Amos is a mentor, role model, friend, and most importantly, a good father.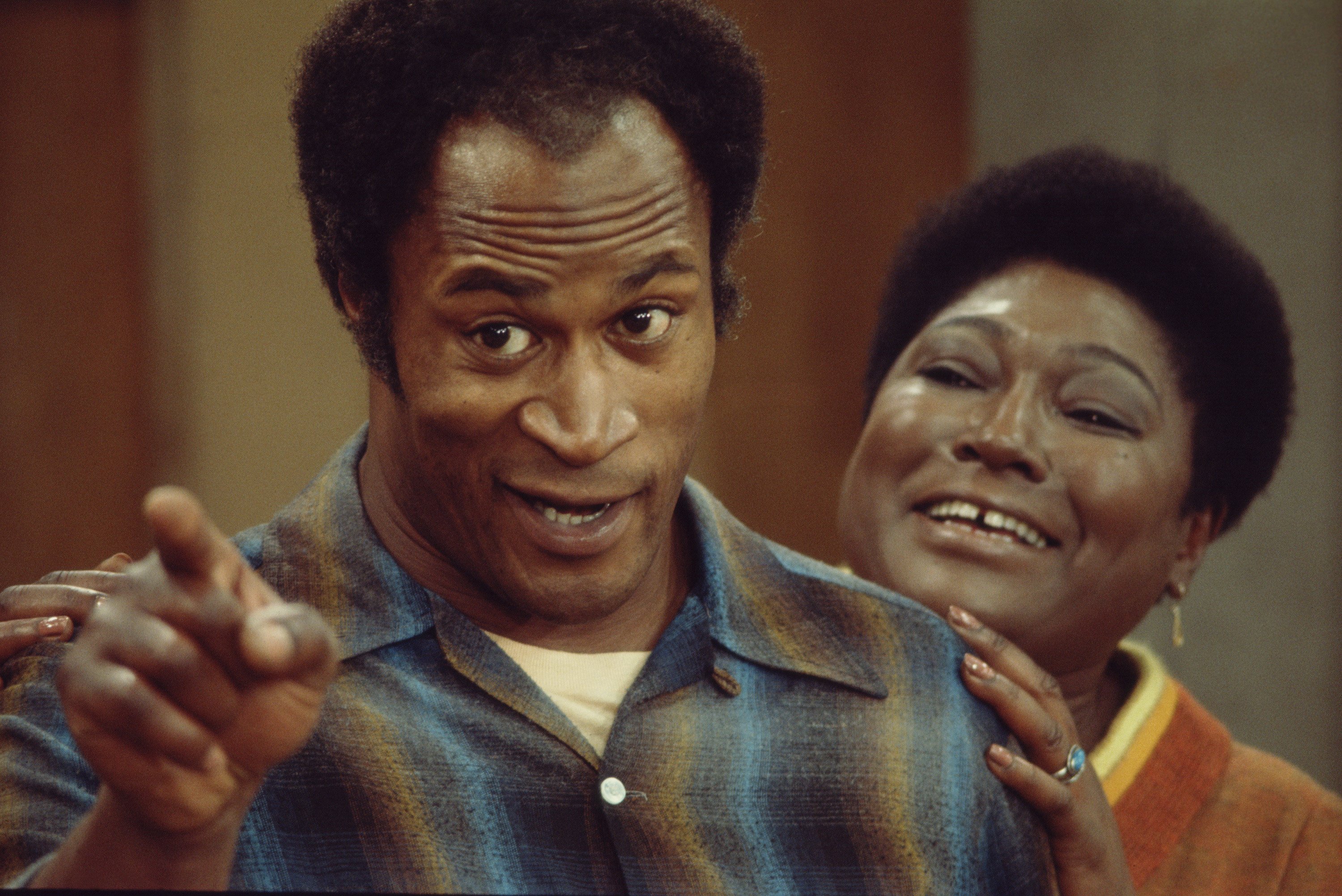 Amos' close bond with his kids is well-documented, and his son, K.C.'s recent Instagram post gave fans a glimpse into their relationship while revealing a playful side to the 81-year-old star. The post was captioned:
"Always a great time working with the man who brought me to the set of Roots at 5 years old."
The video showed Amos and K.C. singing along to Tiffany Haddish's song, "Come & Get Ya Baby Daddy." In the video, Amos sings into a hamburger-shaped telephone as K.C. stands behind him dancing excitedly.
With the father and son dancing in unison, it was easy to see their strong resemblance. "you look soooo much like your dad in this video," commented one fan, while another said, "You two together are the icing on the cakes."
K.C.'s lighthearted post, which appeared to be during filming for an upcoming show, reminded him of his younger days watching his father on the set of "Roots." He recalled being grumpy because he wanted to be a part of the production.
[Amos'] role on the [Good Times] sitcom was short-lived, having been fired amid tensions with the producers.
Now a film director, K.C. credits his father for being an inspiration. In a Father's Day tribute shared on BlackAmericaWeb.com, he said that his dad's advice helped him discover his passion for directing and production work.
K.C. considers Amos his hero, and indeed, the "Good Times" actor has inspired the same sentiment in many generations worldwide because of his role as a patriarch and no-nonsense TV dad in the 70s series. 
Although his role on the sitcom was short-lived, having been fired amid tensions with the producers, Amos continued to be a symbol of Black power in television and film. Last year, he was inducted into the New Jersey Hall of Fame for his contributions.