Savannah Chrisley Shares a Rare Childhood Photo of Her Riding a Motorbike
Reality TV star and actress Savannah Chrisley recently shared a throwback picture from her childhood riding a motorbike with her older brother Chase Chrisley.
Savannah Chrisley uploaded a childhood snapshot riding a motorbike on Instagram and joked she was a wild teenage girl growing up.
"I have a feeling when I have a little girl…she's going to give me a run for my money. I was DEFINITELY a wild child, lol!" she captioned her post.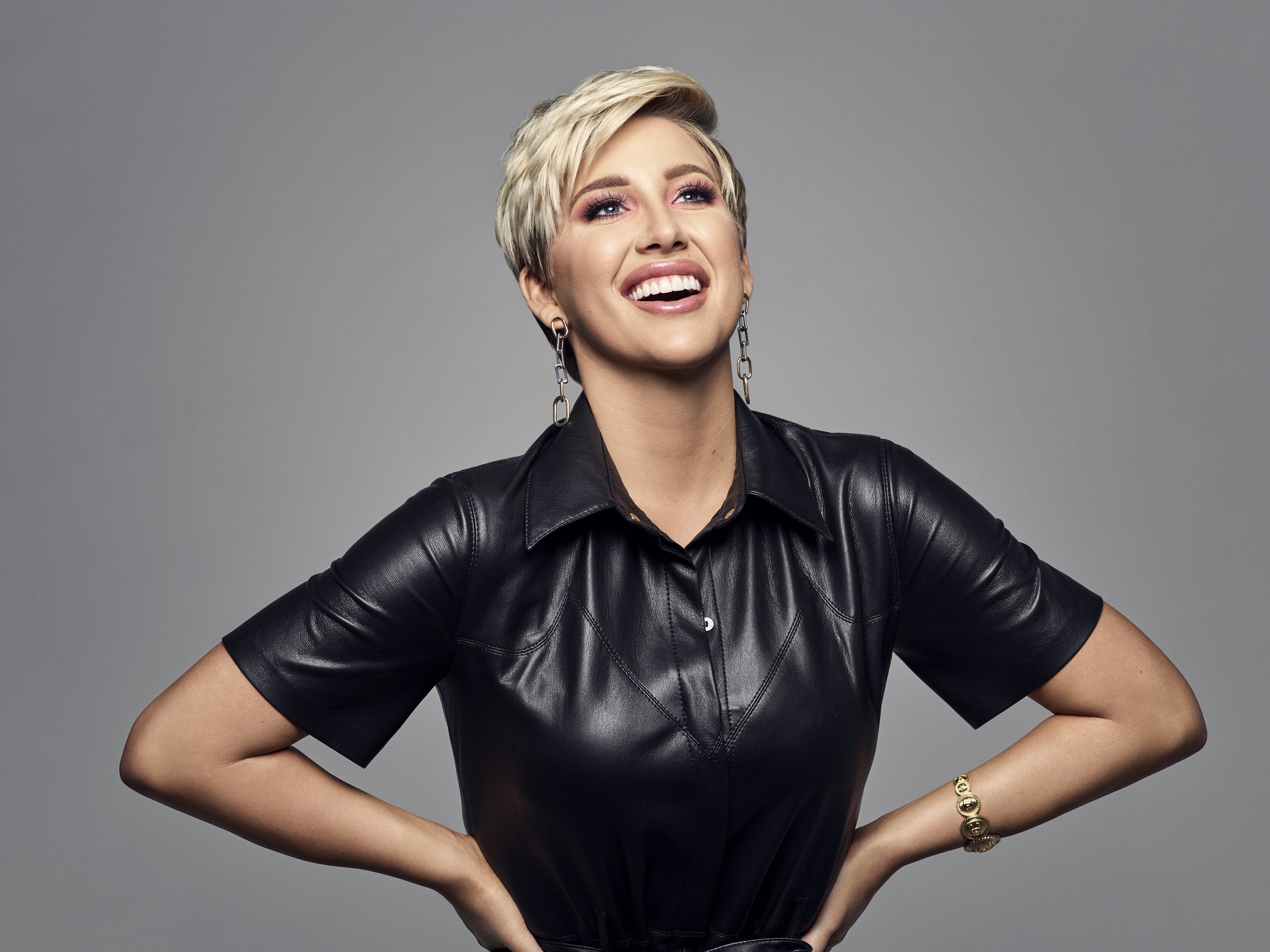 THE MEMORIES
Chrisley shared the blurry throwback photo along with the post showing her holding onto her sibling Chase at the back of the red motorbike.
The image appeared to be taken on the roadside with Chase wearing a helmet. The duo widely smiled at the camera while on their ride dressed up in t-shirts and pants.
An Instagram user pointed out that she was not wearing a helmet like her brother. One person complimented her saying it is a sweet picture of the twosome.
Another noted how different she looks while the next compared her to her younger brother Grayson. "You look like Grayson here, lol," said one follower.
Growing up, Chrisley was close to her grandparents. She told Buzzfeed that she used to ride around with her grandfather when she was little and listen to old music.
The 23-year-old described her grandparent as her best friend as he was her biggest supporter. Sadly, he died from cancer when she was 15 years old.
Chrisley also loved horse riding when she was younger. She started competitive horseback riding at an early age, and her grandad was always there to cheer her on at every event.
CHRISLEY'S TRANSFORMATION
The Georgia native still goes to equestrian activities to date. She has transformed over the years and went on from an ordinary teenager to a beauty queen, college student, and fashion designer.
Chrisley debuted her clothing line for HSN in July 2017, and according to People, she named the line Faith Over Fear, which she has lived by for a while.
HEALING & MAKEUP
Although she has a lot going on, she still had to deal with heartbreak when she and her former fiance Nic Kerdiles split. Chrisley admitted the breakup took its toll on her, and that it was not easy to deal with it.
She took to Instagram and wrote about healing the soul. The entrepreneur shared a photo featuring her niece Chloe and stated that kids heal the soul.
Chrisley also has a passion for makeup and recently shared a selfie in the car while sending out a freebie everyone can benefit from. She promoted her Full-Face Palette, which sold out and accompanied a $14 Eye Kit and a $12 Lip Kit.