Julie Chrisley Takes Walk down Memory Lane with Sweet Throwback Photo of Kids Savannah & Chase
Reality personality, Julie Chrisley recently gave fans a glimpse of some of her old-time memories with a sweet throwback of her famous kids, Chase and Savannah. 
"Chrisley Knows Best" matriarch Julie Chrisley took a trip down memory lane, digging up a warming photo of her kids, Chase and Savannah, when they were adorable tiny tots.
The star mom was overwhelmed with the joys of motherhood as she reminisced on how time flew with her babies now out of diapers and making explorations in the showbiz industry.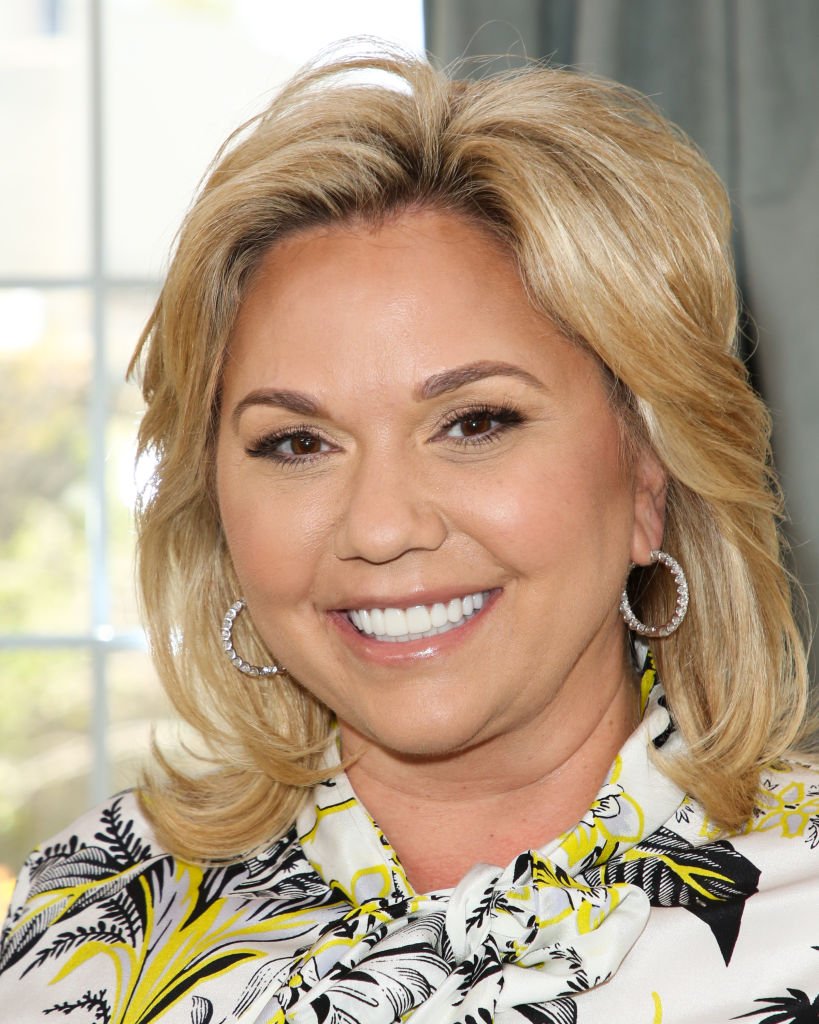 In the one-photo post, both siblings could pass for twins as they were photographed enjoying playtime. Little Savannah laid on a floral rug while the much-older Chase had his hands on her back.
The snapshot could have any heart in a puddle watching siblings show love and enjoying each other's company. Their star mom gleefully captioned the post:
"...My mom sent me this pic and I had to post it! Where had time gone? The days can seem so long but the years fly by !..."
Julie Chrisley and her real estate mogul spouse, Todd Chrisley, have been running their family's heirloom and reality show for quite some years, showing fans their everyday life.
Over the years, the "Chrisley Knows Best" show has gathered a sizable amount of viewers and following. Fans get to see beneath the picture-perfect family's wealth and some of the drama that ensues as they get by. 
Updates on the family show that the vibrant Julie might have picked some inspiration from her daughter, Savannah's fashion book.
In new images, Julie flaunted her blonde hair in a much shorter style which shows that she might be channelling her daughter's signature haircut. 
Fans got an inkling that the TV star might have ditched her wavy mass of hair for a shorter version and something easier to maintain. However, she got no backlash like Savannah did when she first cut her hair.
Together with her spouse, Julie had been able to manage her family as far back as the 90s, battle health issues and work around the pressures of reality television.
Before she and Todd became man and wife, Julie was married to her high school sweetheart, Kenneth Wayne Childress. Todd was also married to his high school lone interest, Teresa Terry.
Todd and Julie were married in 1996, just a week after their nuptials, they welcomed Chase. Presently, they have three kids together while Todd's oldest children, Lindsie and Kyle, are from his first marriage.