Julie Chrisley Celebrates National Son's Day with Rare Childhood Photos of Chase & Grayson
Proud mother Julie Chrisley proudly celebrated her sons Chase and Grayson on National Son's Day with a heartwarming post on Instagram. 
Julie Chrisley didn't allow National Son's Day go by without a heartwarming tribute to her boys, Chase and Grayson Chrisley.
Yesterday, the doting mother took to her Instagram to share a series of photos of her sons to commemorate the holiday. She began with a sweet selfie of her and her oldest son, before warming hearts with a lovely throwback of the 24-year-old.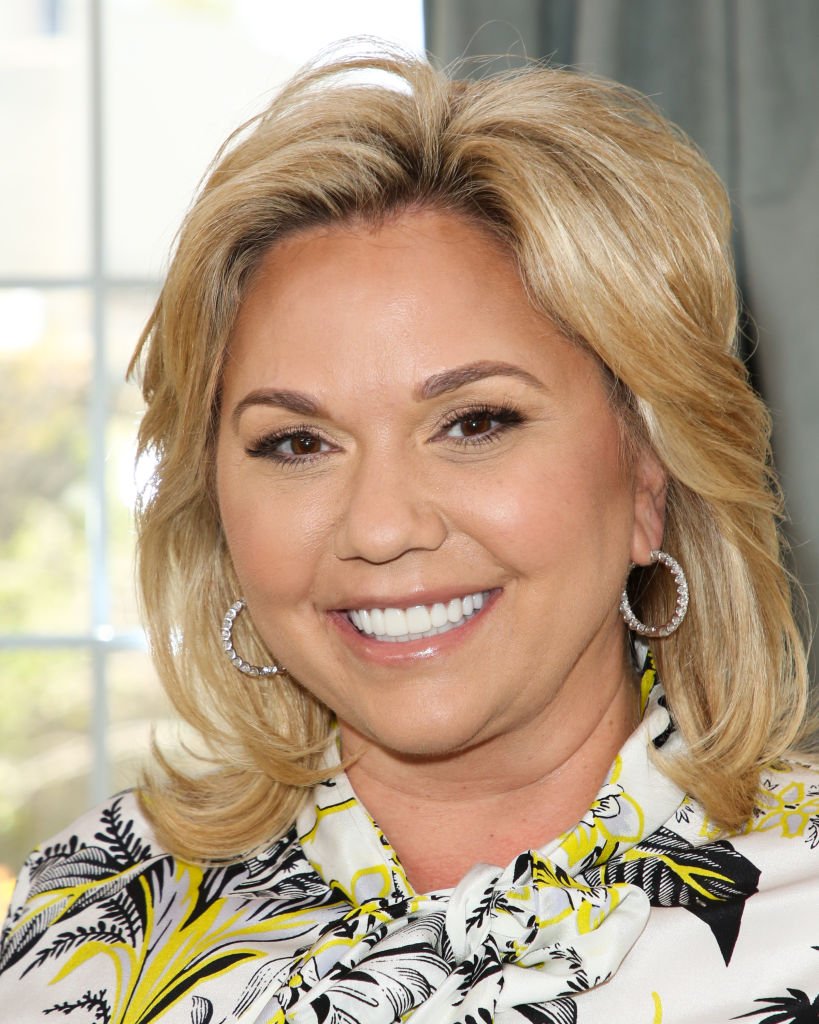 She then shared several images of her 14-year-old son in the slideshow, including a captivating one of him playing baseball and a charming throwback image. The doting mother wrote in the accompanying caption: 
"These two have my heart! @graysonchrisley @chasechrisley #nationalsonday."
The comments section was soon bombarded with lovely remarks from fans of "Chrisley Knows Best." While some users adored the tight bond Julie shared with her boys, others were in awe of the striking resemblance between her and Chase. 
Over the weekend, the matriarch paid tribute to her daughter Savannah Chrisley and granddaughter Chloe Chrisley in honor of National Daughter's Day. 
Julie, her children, and her husband, Todd Chrisley, gained prominence with their family hit show, "Chrisley Knows Best."
The reality star shared several images of the duo that she took from a computer screen, including a heart-melting frame of little Chloe roller skating in an all-ink ensemble. In the caption, the 47-year-old described her girls as intelligent, kind, and wise before declaring how proud she was to be their mother. 
The tribute to her children comes weeks after Savannah lit up her timeline with a beautiful photo of herself and Julie during an outing. The rare photo showed the mother-daughter duo at a restaurant with big smiles on their faces as they posed for the camera. 
The 23-year-old looked stylish in a peach v-neck top with the words "Beach Patrol" on it while Julie stunned in a black short-sleeved shirt.
Julie, her children, and her husband, Todd Chrisley, gained prominence with their family hit show, "Chrisley Knows Best," which tells the story of how the wealthy Tennessee-based family navigates their daily lives. 
Julie and Todd got married in 1996, and she began assisting him in his real estate business. The duo soon became powerhouses in no time as they climbed the ranks in the industry. 
Despite living an enviable life, Julie has had her fair share of struggles. She battled breast cancer in 2012 and had to undergo double mastectomy and surgery. 
When she isn't showing off her home-making skills on the hit reality show, Julie keeps busy with her blog, where she showcases her cooking skills and shares several mouth-watering recipes. She also has a reality show titled, "What's Cooking With Julie Chrisley."