Tatyana Ali AKA Ashley in 'Fresh Prince of Bel-Air' Stuns in a Black Suit & Simple Makeup
Tatyana Ali is not only Ashley from "The Fresh Prince of Bel-Air," but this powerful woman has also grabbed a Harvard degree, climbed up the Billboard charts, and vocalized her opinions on Black issues. 
Recently, Tatyana Ali, widely known as her character Ashley in "The Fresh Prince of Bel-Air," took to Instagram to post a selfie. She stunned in a black suit while rocking simple makeup. 
Following the selfie, her second picture was an invite to a scholarship award event with her photo and the announcement that she was the special guest.  She appeared gorgeous in both snaps.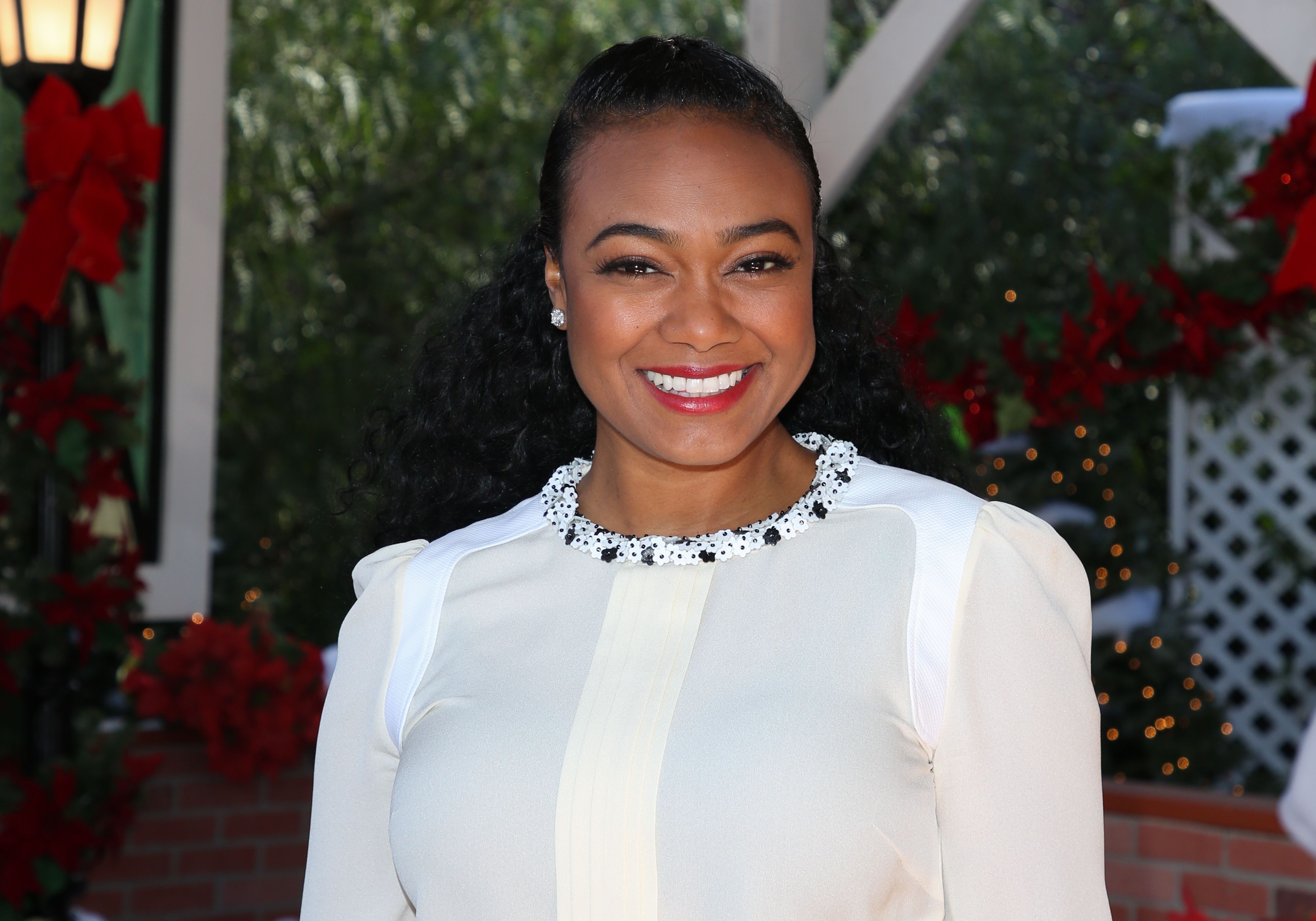 RUBY KISSES
In the first photo, Ali gracefully leaned on one of her hands, staring seriously into the lens, her minimalist make-up clearly defined with bright red lips matching her quirky scarlet-dangling earrings. The caption read:
"So proud to help @sacalphas scholars celebrate their great achievements tonight!"
Ali expressed her wishes to honor the scholars in person. A bright sunrise-shaded faux flower was placed tastefully on the left side of her head, matching the vivid cherry hues of her earrings and lipgloss. 
A LIST OF ACHIEVEMENTS 
The description of Ali on the invite was complimentary. It listed many of her achievements, such as being a successful actress, a graduate from Harvard, and a Billboard top 10 singer. 
She also spoke about the differential treatment she received during her first birth due to her skin color.
Her admirers flocked to the post, complimenting her on her looks and expressing their pride over her long list of accomplishments. Many blazed through the comment section, cluttering it with fire emojis. 
CREATING SPACE FOR INCLUSION
The show "The Fresh Prince of Bel-Air" compromised many Black cast members, so Ali admitted they were more sensitive about how to style Black hair. She also stated that recently on a predominantly white set: 
"There were two actors of color and I was one of them. They made sure we had two hair and makeup stylists of color to just work with us."
The actress expanded on her general experience within the industry, implying that more progress is needed. She explained that she brought her tools for her natural hair to the set just in case.
CREATING NEW LIFE
She also spoke about the differential treatment she received during her first birth due to her skin color. She made sure that when she brought life into the world again, that she had a Black midwife on hand.
Her first pregnancy was harder because she took on a role in the movie "The Reason," which includes an ill child filmed while her pregnancy was still in the initial stages. Her mother, she said, helped through this. 
At the end of 2020, a video was posted of Ali and her mother Sonia dancing together in tribute to the new year. "Pony" by Ginuwine played around them.
The video had some of her fans expressing their admiration for the two while the others were in stitches. This daughter-mother bond is not easily broken.