Daily Joke: Johnny Bought the Motorcycle of His Dreams
Johnny spent his entire life savings on a stunning 1200CC motorbike, but when he met a moped at the stoplight, he was disappointed that he couldn't outrace him. Read on to see why. 
Johnny spent his entire high school career dreaming about owning a motorcycle and speeding past all the other vehicles on the road as he sat on top of the metal machine, but his parents wouldn't let him have one until he graduated.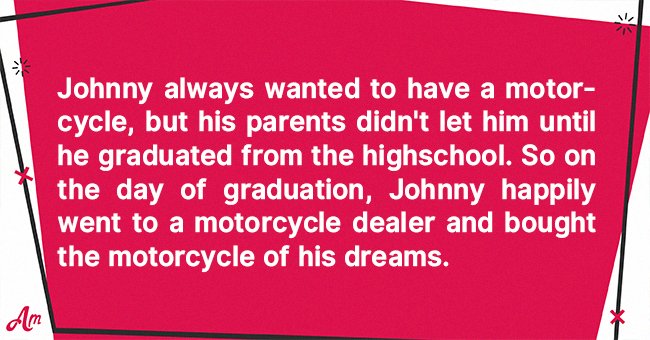 The moment Johnny had his diploma in his hand, he sped down to the local motorbike store and purchased the bike of his dreams. He pulled on his leather jacket and hit the road, feeling freer than ever.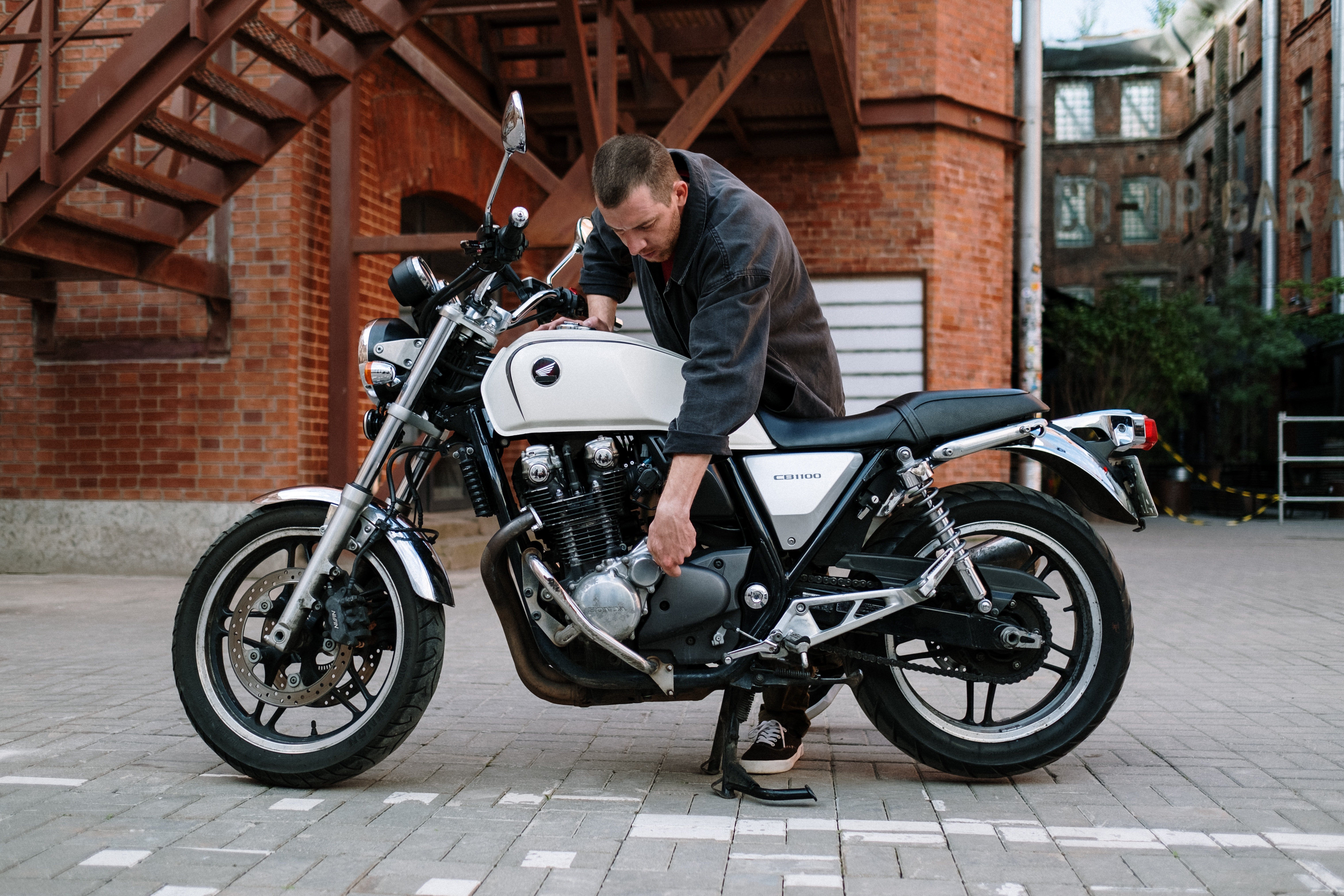 Johnny didn't only have the motorbike and the leather jacket - he went all out to ensure he looked the part of a biker. His helmet, glasses, boots, and gloves screamed that he was the cool biker guy he always wanted to be. 
Deeply frustrated and confused, Johnny pulled over his motorbike and got off to vent.
With his new wheels finally beneath him, Johnny decided he wanted to test the limits of his bike. He had full confidence that the machine would be able to pull away faster than anything else on the road, and he wanted to put it to the test.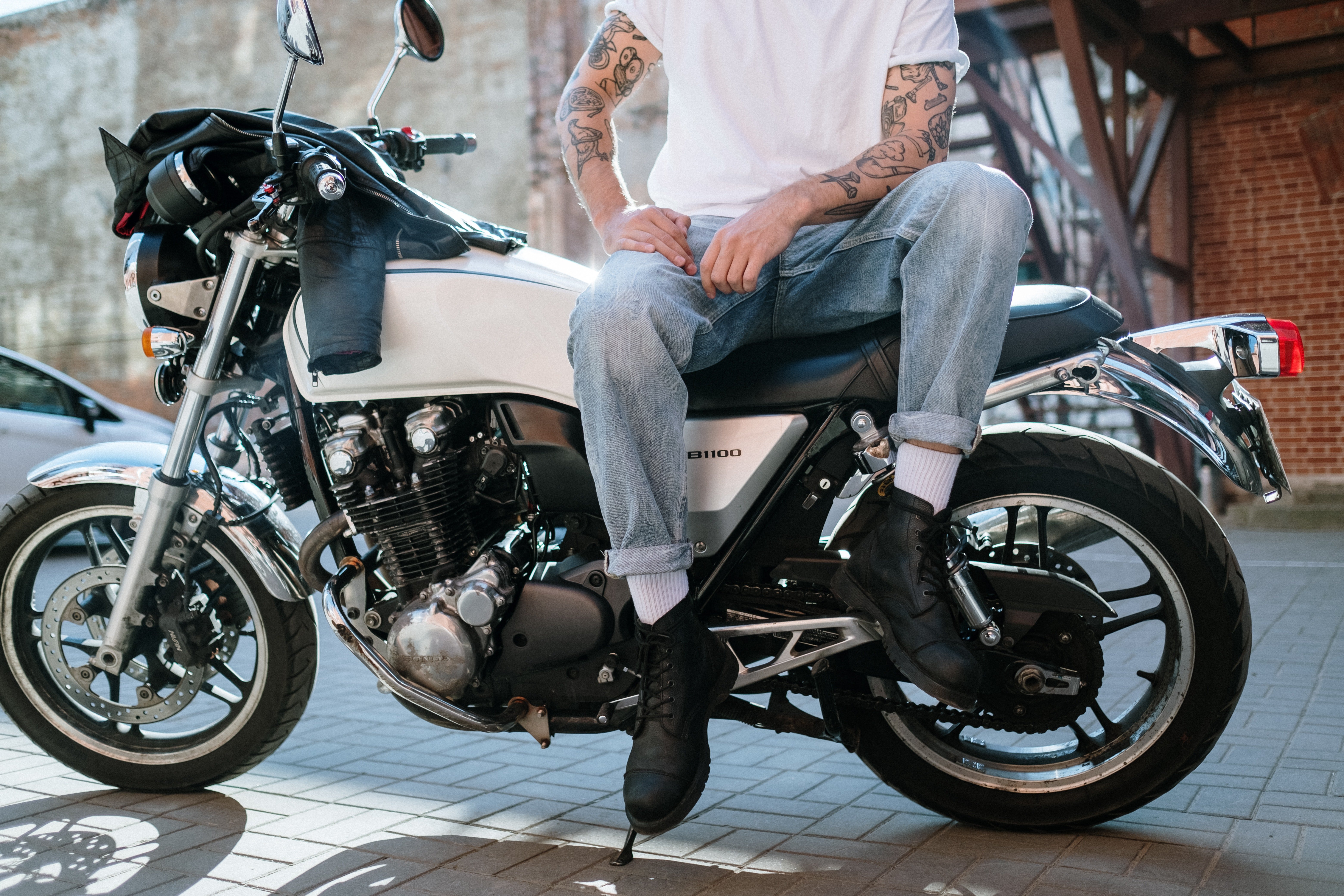 Johnny pulled up to a stoplight in the suburban region of his home town looking for anyone to race. A few moments later, a man on a moped pulled up to him. 
Although Johnny would have preferred a more equally matched competitor for his first race, he decided that the guy wearing glasses and suspenders on the moped would have to suffice this time around.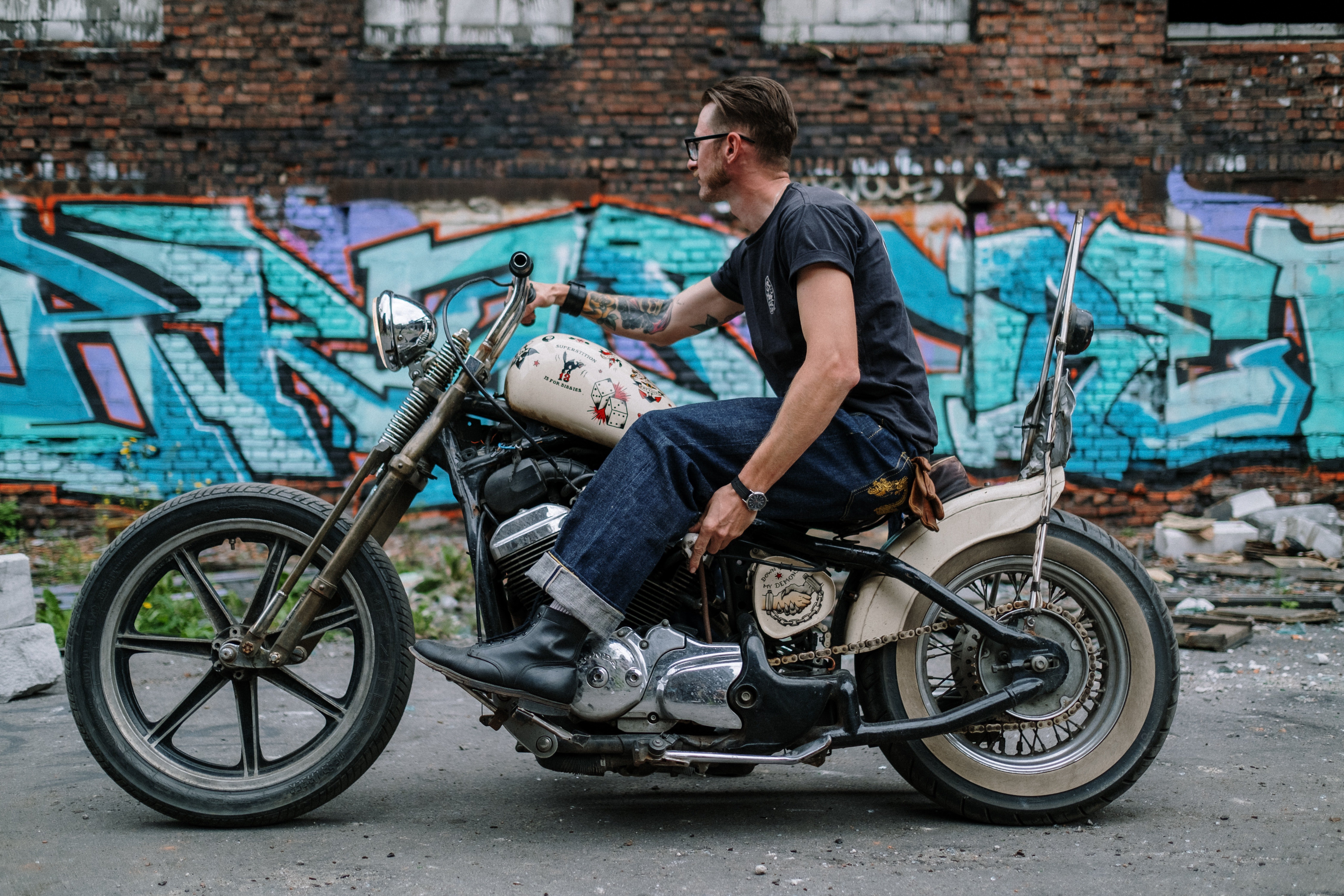 Johnny revved his 1200CC motor and looked at the moped rider with a challenging look. Before he could get a response from his competitor, the light turned green, and Johnny sped away, reveling in his victory. 
Just as the winning smirk had settled onto Johnny's face, the moped came flying past him at top speed. Confused, Johnny geared down and roared past the moped to solidify him as the champion.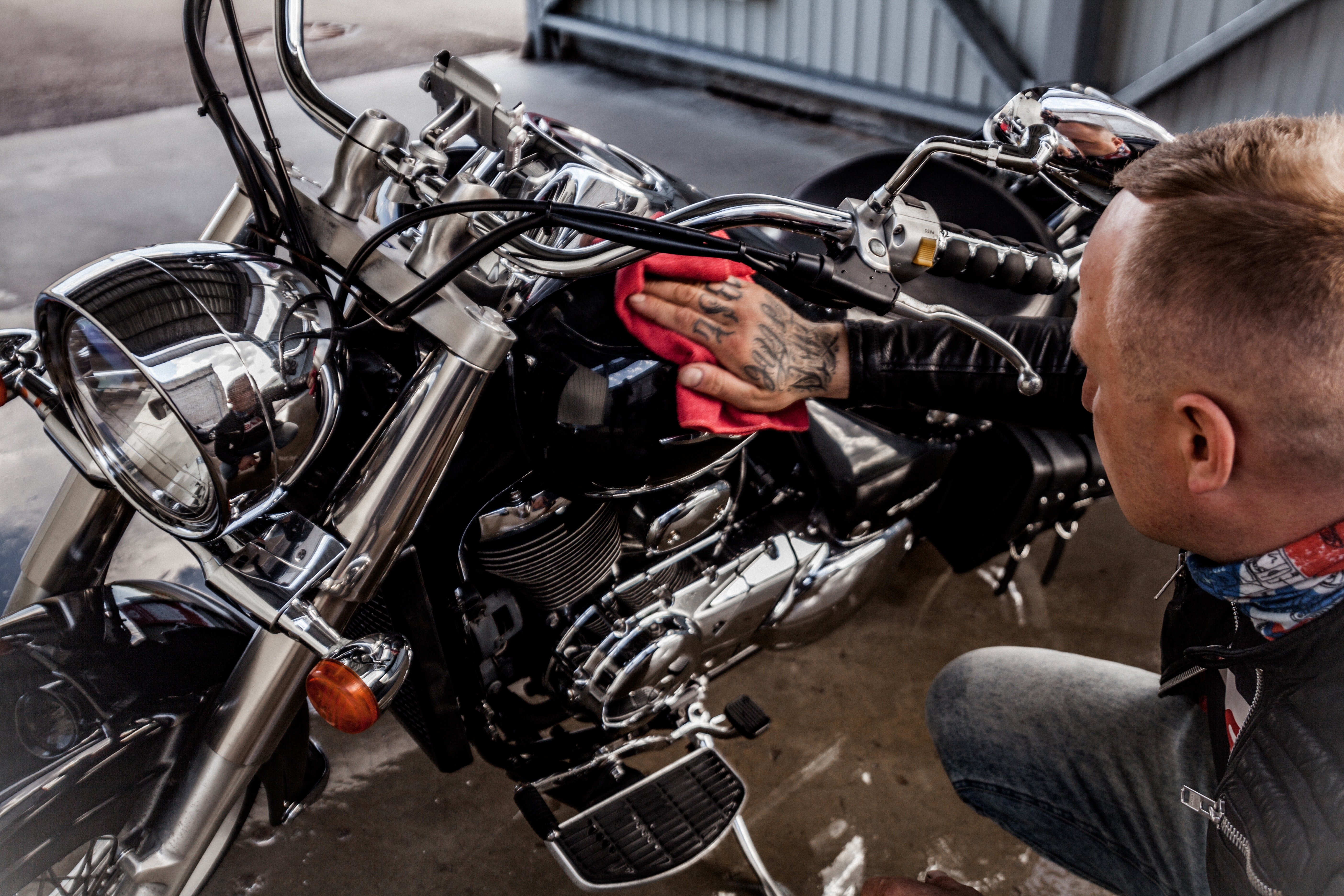 Once again, the moped flew past Johnny at twice the speed he was going, leaving him flabbergasted that the moped could go faster than his massive engine. Determined to be crowned champion, Johnny accelerated to top speed and drove past again. 
With the wind battering his face, Johnny knew that there was no way the little moped would manage that speed, but sure enough, the bike came past him again.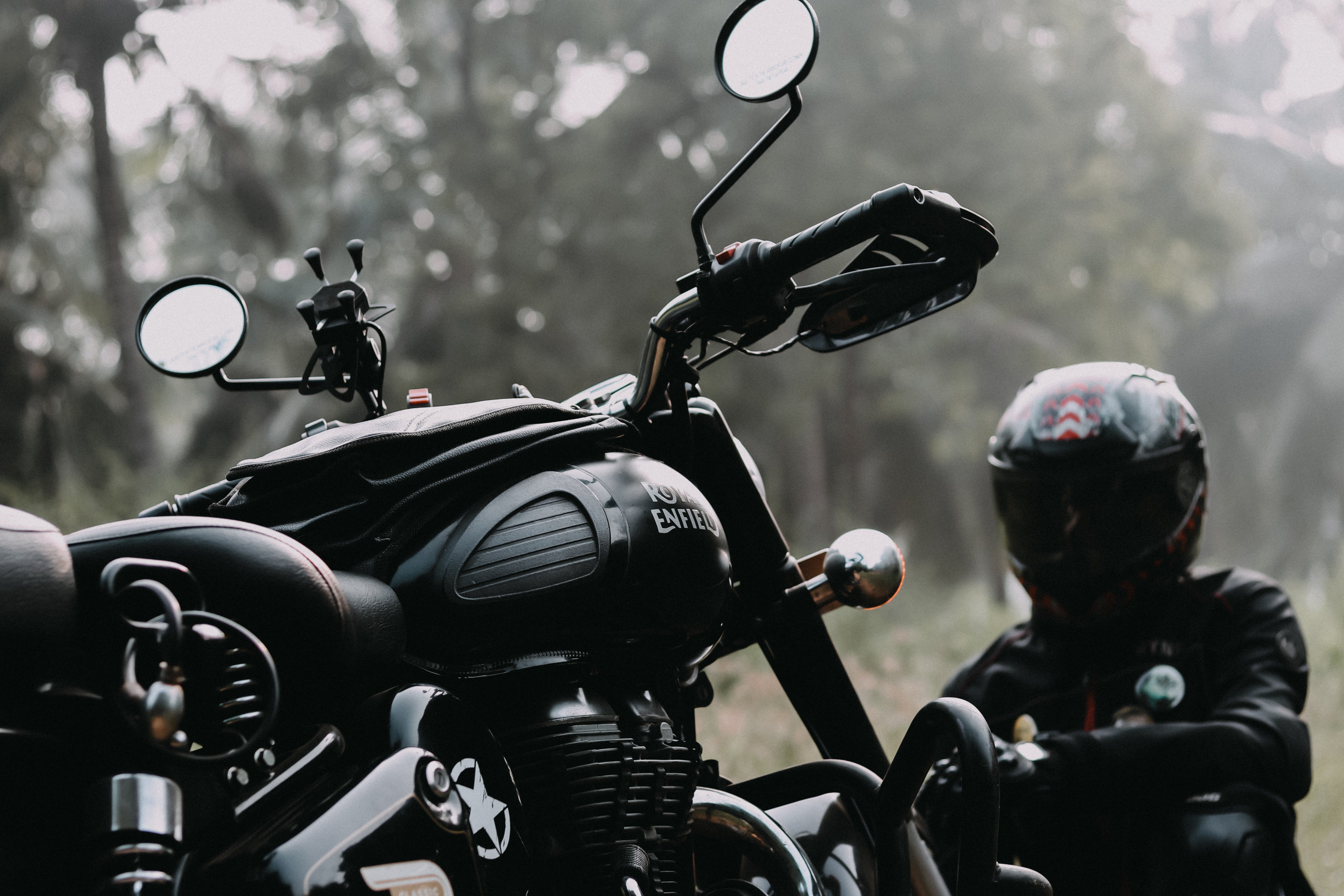 Deeply frustrated and confused, Johnny pulled over his motorbike and got off to vent. He turned to kick the gravel on the ground when he saw the moped pull up behind him. Johnny turned to hear the guy brag, but he said: 
"Thank goodness you stopped! My suspenders were stuck on the back of your bike, and you were dragging me along."