14-Year-Old Mom Abandons a Newborn Girl, Handing Her to a Customer at a Jersey City Restaurant
This week, a 14-year-old mom abandoned her newborn baby by handing her to a customer at a Jersey City restaurant. 
A 14-year-old mom walked into a Jersey City restaurant on Wednesday, May 19, handed her newborn baby girl to a customer, and then ran away from the scene.
The incident was captured on footage at the El Patron restaurant. The young mother walked up to the counter and claimed she had found a newborn baby, restaurant owner Frankie Aguilar explained.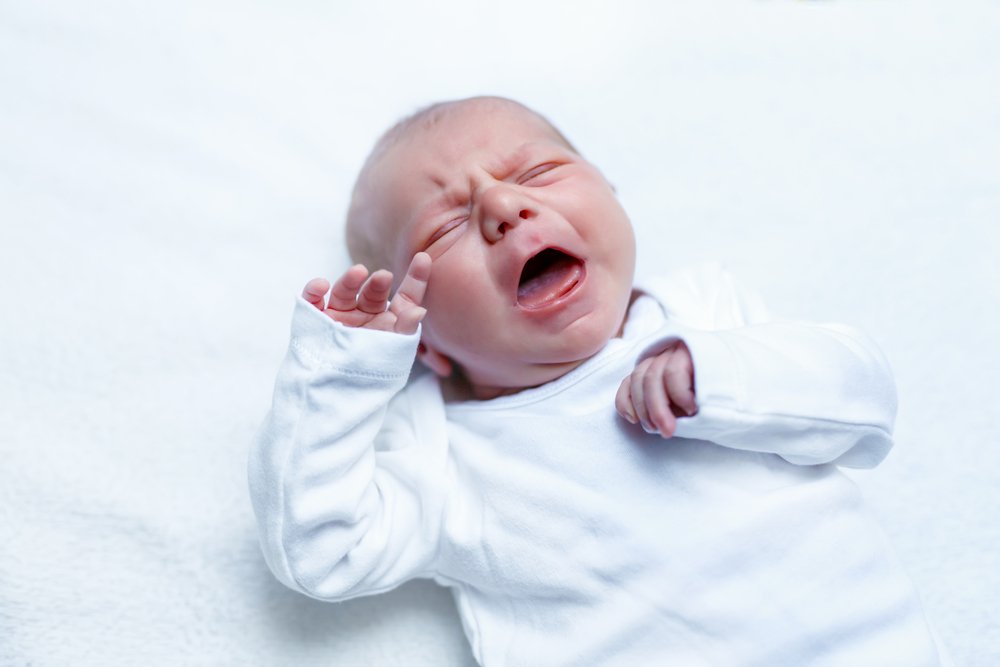 The teen handed the child to a good samaritan and then ran away. That samaritan was Alease Scott, who was having lunch with her boyfriend, Walter Cocca, when the teenager asked for help. 
Scott did not hesitate to help the mom and her child. She told ABC 7 that she asked the teen if she could check the baby's vitals. The mother handed the child over and left the restaurant. Scott explained the situation:
"I said, 'Do you mind if I check the baby's vitals?' She readily handed the baby over to me so my focus went right onto the baby."
A 14-year-old walked into the El Patron restaurant in Jersey City on Wednesday afternoon with a newborn, handed the baby to a customer and then left.​ https://t.co/4iqQWQJkOI

— ABC 7 Chicago (@ABC7Chicago) May 21, 2021
The teen left Scott and her boyfriend with the newborn, who still had parts of the umbilical attached. Scott noticed that the infant was struggling to breathe. Police were called and arrived with medical gear and oxygen.
Scott, who is trained in CPR and first aid, put the oxygen mask on and immediately noticed a change in the baby. The infant let off a healthy cry which let Scott and the officers know she would be okay.
 A single foster dad, Peter Mutabazi, from Charlotte, North Carolina, made headlines when he adopted his son
Girl gives birth, then abandons baby at Jersey City restaurant https://t.co/YtU8v6kHKQ pic.twitter.com/j26nslPGez

— njdotcom (@njdotcom) May 19, 2021
Police later found the mother. She and the baby are both doing well. The infant will be put up for adoption, and the 14-year-old will not face charges at this point. 
Police used the moment to highlight that New Jersey has a Safe Haven law, allowing parents to drop off their newborns at hospitals, fire stations, and police stations if they cannot care for them. 
Great News For South Carolina and their Safe Haven Law. Third Baby safely surrendered in South Carolina this year. Our admiration and thoughts go out to this mother for making the ultimate decision of love for her child!https://t.co/kqXoEkkmD6

— Safe Haven Baby Boxes (@SafeHavenBox1) May 11, 2021
A few states have Safe Haven Baby Boxes that allow newborns to be dropped off at emergency services. The boxes save lives as the non-profit shared that there have been no deaths, abandoned infants in Indiana since the first box was installed in 2016.
A teenager Hunter Wart saw the importance of the Safe Haven boxes and raised $10 000, so one could be installed in his community. Six months later, he saw the impact his hard work had, as the Seymour Fire Department had its first baby surrendered. 
Unfortunately, abandoned children are not an uncommon phenomenon. A single foster dad, Peter Mutabazi, from Charlotte, North Carolina, made headlines when he adopted his son, Tony Mutabazi. 
Tony was put into the foster care system at age 2. At 4, he was adopted by a couple, then when he was 11 years old, his parents took him to the hospital and never returned for him. Luckily at 13 years old, Tony has found a family in Mutabazi.