Diddy & Kim Porter's Twin Daughters Channel Their Inner Models Posing in Matching Outfits
Sean "Diddy" Combs' gorgeous twin daughters, Jessie and D'Lila, unleashed their inner models while clad in matching outfits. Take a look at their lovely photo. 
Jessie and D'Lila Star Combs, the beautiful twin daughters of acclaimed rapper Sean "Diddy" Combs, showed off their modeling chops in a recent Instagram post.
The remarkable photo showed the 14-year-old future models serving fierce looks while dressed in matching black and diamond-patterned outfits with different styles.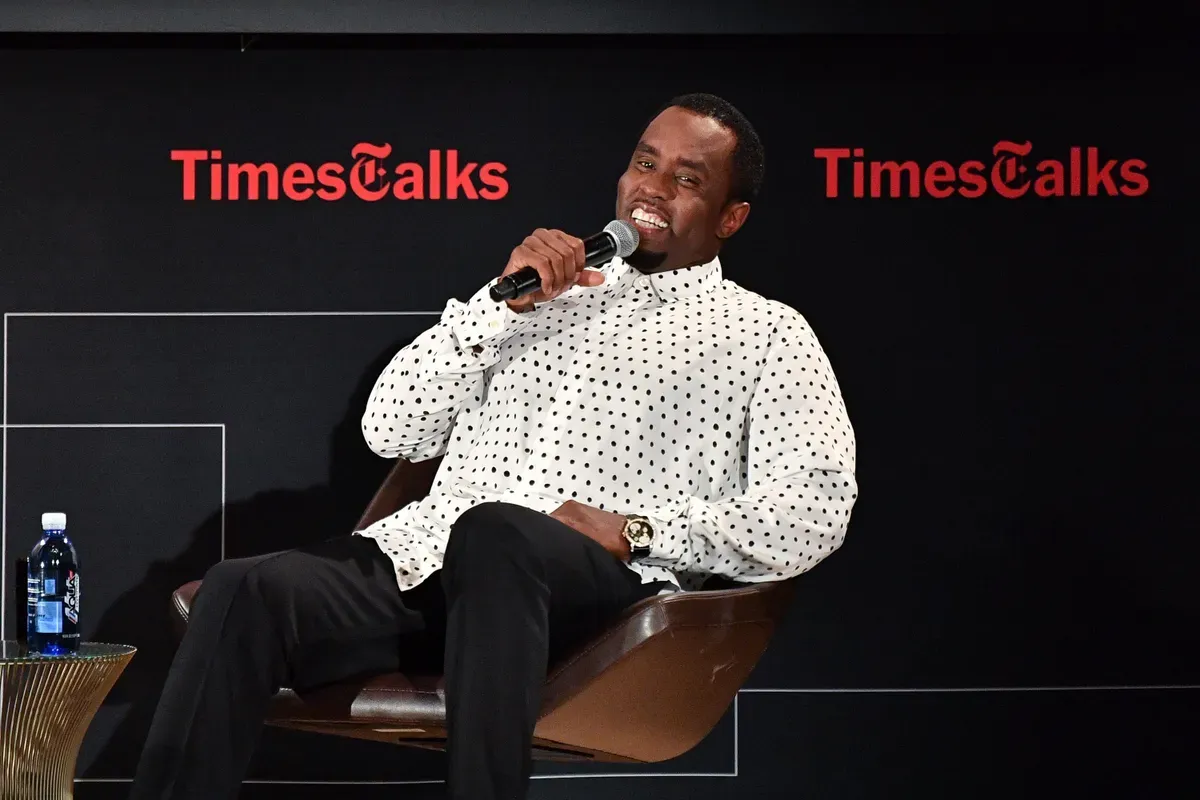 Besides their chic outfits, D'Lila and Jessie also displayed their stunning braids. The duo's snap highlighted their unique take of the popular series "America's Next Top Model." Their post read:
"ANTM: America's Next Twin Models. 👯‍♀️ Designs by: @layana_aguilar #thecombstwins #antm♀️"
Many fans commented on the sisters' captivating photo, admiring their one-of-a-kind beauty. One awestruck follower suggested that somebody should make an "ANTM" spin-off that features twins.
There's no wonder D'Lila and Jessie have what it takes to be a model; their mother was no other than the late model and actress Kim Porter, who passed away in November 2018 due to pneumonia. 
Besides modeling, the twins are top-notch stars on the social media platform TikTok. In one of their incredible clips, the girls danced in matching onesie pajamas and side ponytails. 
Despite having an unconventional family, Diddy is determined to be the best father he can be.
The twins are not only into entertainment and fashion; they are also budding philanthropists. Along with their sister, Chance, they recently donated beauty and skincare packages to the Alexandria House in Los Angeles.
Alexandria House provides a temporary place for women and children moving from emergency shelters to permanent housing. They documented their heartwarming activity on their YouTube account. 
They gave the house dwellers customized beauty and skincare products because they believe it's important to emphasize self-love and care. Giving back to others is an act the sisters learned from their parents.
The girls are among Diddy's six blended children. The acclaimed rapper shares the twins and son King with Porter. He and his ex-partner Sarah Chapman share daughter Chance.
Diddy has another son, Justin, whom he shares with celebrity stylist Misa Hylton Brim. Porter shares son Quincy with ex-husband and record executive Al B. Sure!, whose real name is Albert Joseph Brown III. 
Despite having an unconventional family, Diddy is determined to be the best father he can be. The "Last Night" hitmaker shared in a recent interview that he promised to take care of their children before Porter died.