Teyana Taylor Cannot Help but Show Her Abs as She Takes Care of Her Kids in Family Photos
Teyana Taylor has always been praised for her ultra-toned body despite having two kids. Check out how the entertainer flaunts her abs while looking after her young ones.
Teyana Taylor is an impressive diva whose consistency in whatever she embarks on is highly commendable. She has passionately catapulted herself to the top, following her discipline and steadfastness.
Taylor started as a dancer but is now a singer, director, and entrepreneur. Amid this career title, she is a wife to Iman Shumpert and a mother to two adorable kids.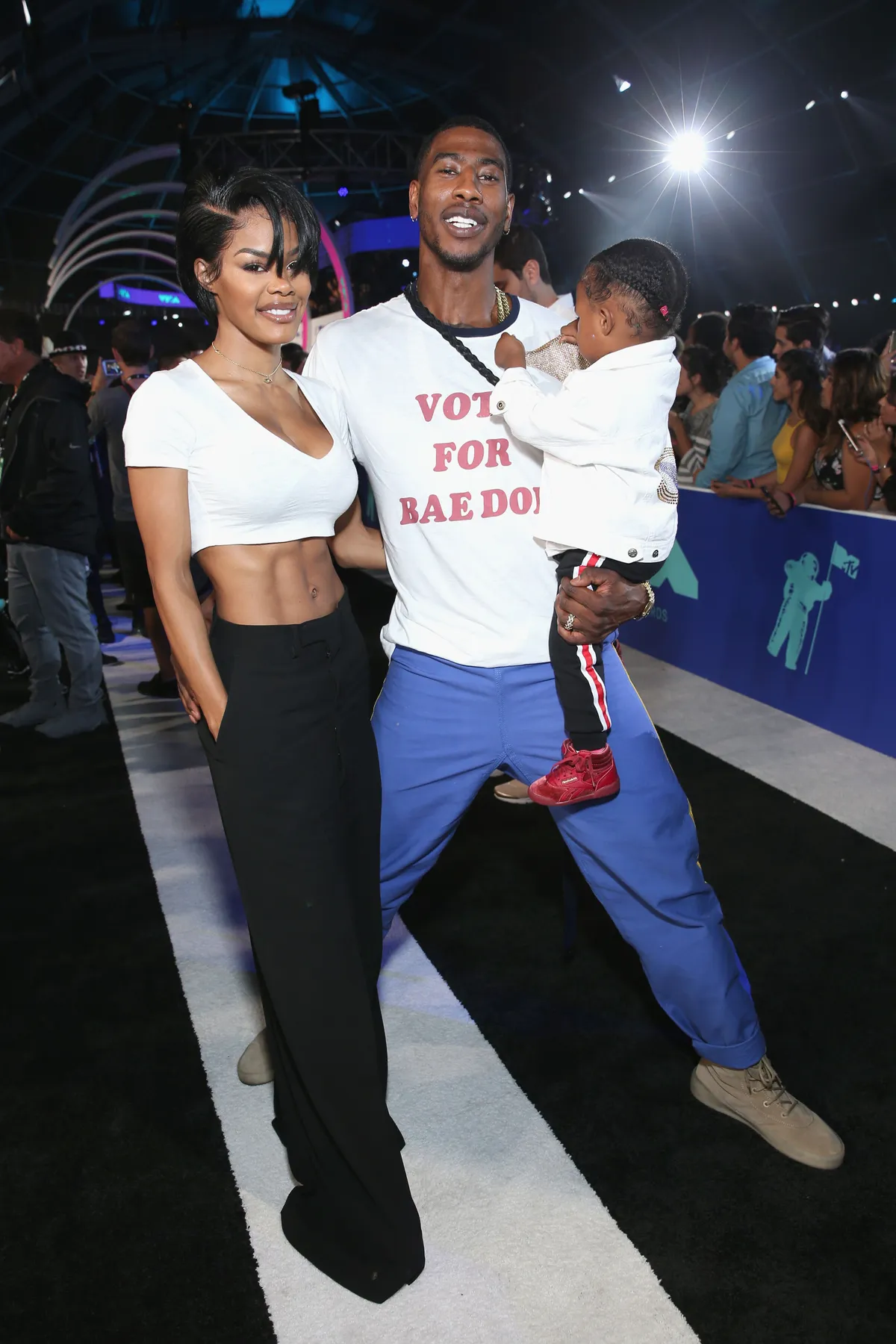 The entertainer never plays when it comes to home or business duties. Similarly, she manages to take proper care of her body, mind, and soul. 
In a shared post, Taylor confidently posed in a bra top and free pants, leaving room for her toned abs and impressive physique to be seen while she took care of her daughters.
The singer's tattoo could be seen alongside her no-makeup face, ruffled black hair, short manicured nails, and shimmery ring hugging tightly on her ring finger in the same photos.
The caption that followed created an inspiring moment for other mom fans on her Instagram page. She marketed a pump product and explained how easy life could be using it to extract milk for a growing child.
She created routines that helped her adjust her body after delivery and has held on firmly to a structured workout system.
Taylor admitted to being a testimony of the product and urged other moms to pay attention to regaining their bodies and independence even after childbirth.
Fans would recall that it was less than a year since the singer and her husband Shumpert welcomed a new member into the family.
The baby's arrival was announced online by a happy couple excited to be second-time parents. Rue Rose Shumpert joined her sister Junie who was born in 2015.
Despite a busy career with a whirlwind of opportunities, Taylor admits that her babies mean a lot to her. She strives to balance work life and mom life and revealed that being a mom had always been a responsibility she wanted badly.
While fans admire her guts, attitude, and body, the dancer wants them to know that it is only through hard work and sustainability that it became possible. In 2016, she talked about how she turned out to be body goals.
It did not come easy, but through regular exercise, even as a pregnant woman. She created routines that helped her adjust her body after delivery and has held on firmly to a structured workout system.