Jeannie Mai Exposes Her Tummy Tattoo as She Dons Matching Suit and Shorts & A Peach Crop Top
TV host Jeannie Mai flaunted her stylish look in a new clip on social media as she gave fans a glimpse of her classy two-piece outfit and style inspiration.
Jeannie Mai looked lovely as always in her recent show of style on Instagram after rocking some fashion pieces and showing fans her idea of styling the items.
The TV star appeared indoors as she stood in front of an artwork that featured intricate color splashes. Mai had her styling game at an all-time high in her peach-colored two-piece look.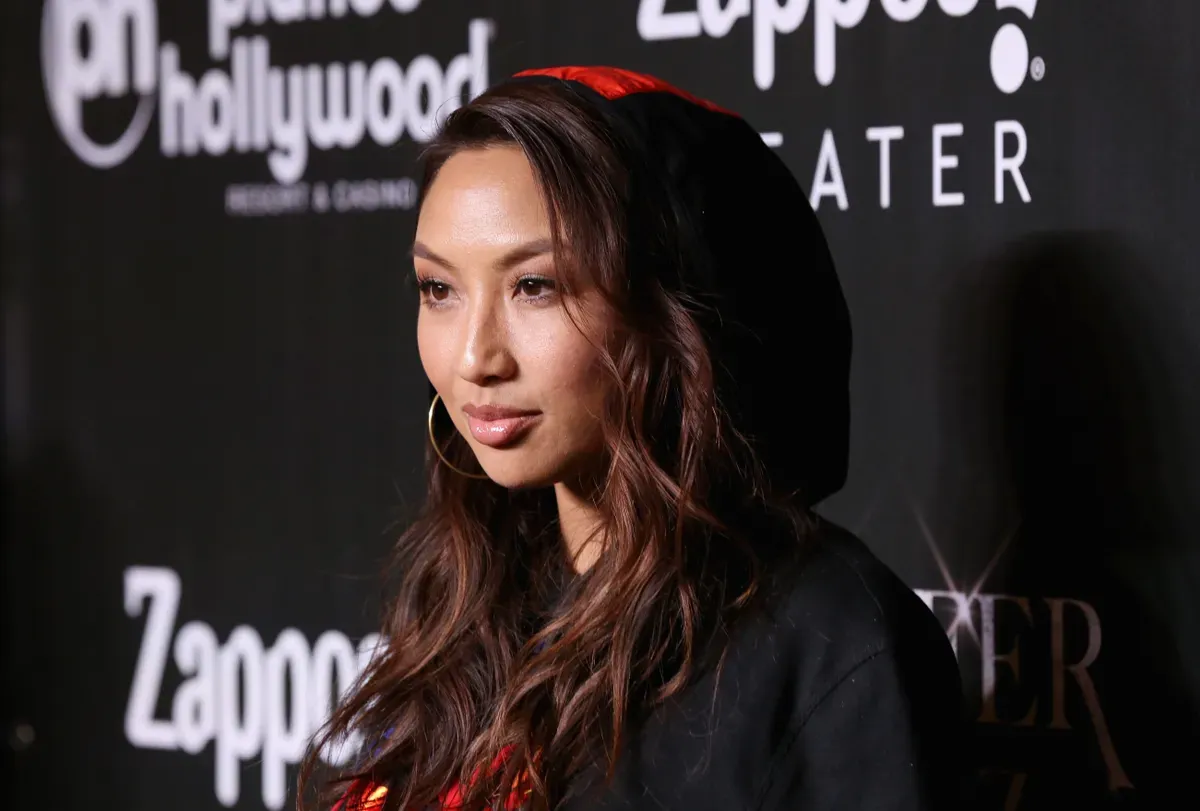 Mai donned an unbuttoned blazer jacket that revealed her white halter cropped top and her toned midriff. She matched the jacket with shorts that came in the same color.
As the star sashayed and strutted her stuff in the video, she gave fans glimpses of her tummy tattoo that peeked from below. Her look came complete with long straight tresses and a pair of white sneakers. She captioned:
"Does #EmsculptNeo… living in crop tops now."
For a while now, the star has been putting up premium content on social media regarding her partnerships with different lifestyle brands. One of her posts in April had her encouraging fans to face their fears about their skin.
While the recent prejudice on Asians went public, Mai felt more inclined to claim her identity. 
This was in line with skincare brand Olay's campaign, "Fearless in My Skin." She expertly showed a relatable presentation to her slew of fans.
Mai looked pretty in a little black dress that nicely hugged her figure as she sat pertly on the drawer of her bathroom mirror. The "How Do I Look?" alum had her Olay lotions seated on the white drawer as well. 
Her purpose and message were evident as she sat cross-legged on the shelf, running one hand over her skin. The award-winning host gave a sultry gaze to the camera through her mirror. She wrote in her caption:
"Some people will tell you that to be "fearless", you've got to forget your fears. I disagree. I think you've gotta be aware of your fears."
The style guru recently joined forces with her spouse, Jeezy, in collaboration with The Tony Robbins Foundation to give out 1000 bikes to kids in Atlanta. Jeezy made the donations via his Street Dreamz Foundation. 
The rapper gave a speech making it known that as a kid, he was at his freest when he was on his bike. He was quite figurative as he noted the kids should liken the bike carrying through streets to their determination taking them forward. 
Just as Jeezy showed love and inspiration to the Atlanta kids, Mai also did her part concerning the Asian-American community. From childhood, she had been immersed in her culture, but at a point, she suppressed it. 
However, these days, she has learned to embrace it and understand that her culture was one of her defining features. With the rampancy of prejudice against Asians recently, Mai felt more inclined to claim her identity.