Kimora Lee Simmons' Daughter Aoki Flaunts Her Slim Legs Posing in a Ruffled Silk Mini Dress
Versatile runway model and reality TV star Kimora Lee Simmons' daughter Aoki shared a picture showing her slim legs on Instagram and got fans talking. 
Aoki Lee recently posted a picture of herself on Instagram showing off her long legs while dressed in a white silk mini dress. She posted the picture with the caption:
"🐚🏹 shot by the impeccable @kylebraylen wearing @areyouami."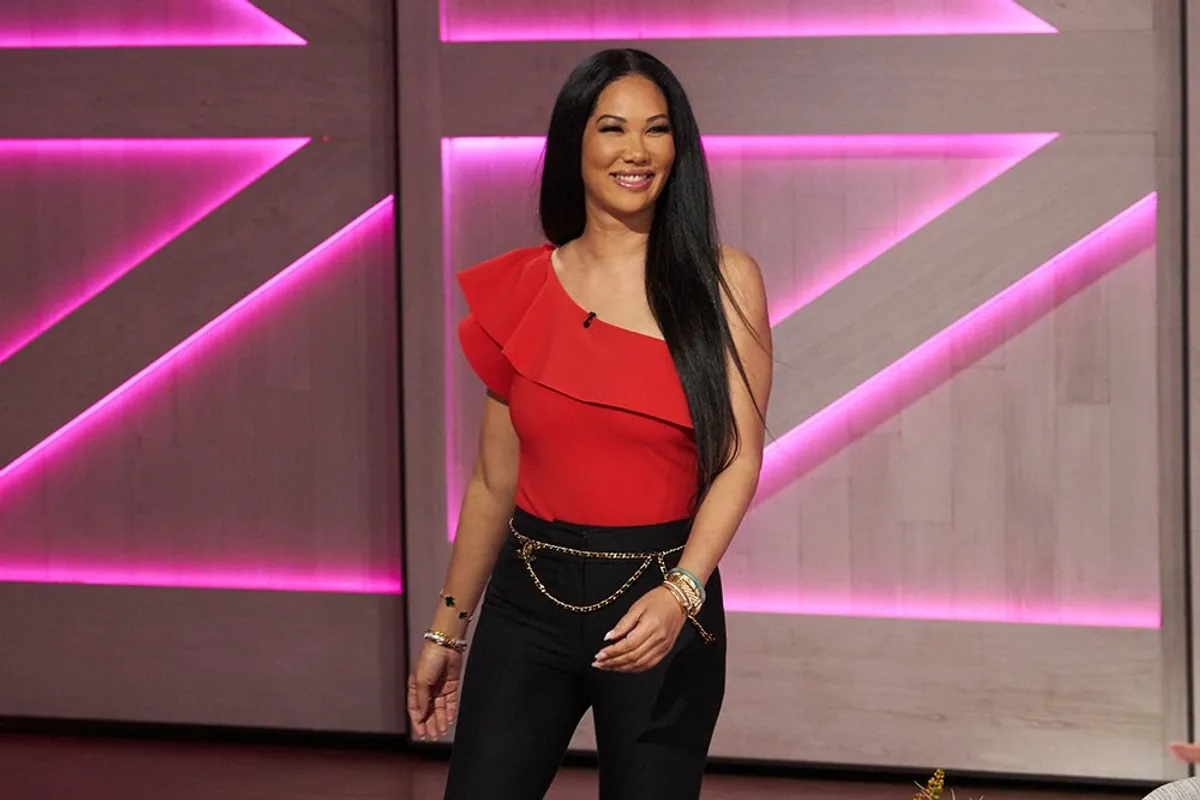 As expected, her fans trooped to the comment section to compliment her good looks. One fan said Aoki continues to dazzle with every one of her posts while another fan commented: 
"This pic is lovely perfect 💙👍"
Aoki is not new to people taking notes of her beauty after being introduced into the fashion and beauty line by her mother, Kimora Lee Simmons. While working with her mother and older sister, Ming Lee Simmons, she has learned some of the biggest beauty lessons.
Aoki also showed her humanitarian side after she spent the summer of 2018 volunteering in Europe.
However, there's a lot more to Aoki beyond her beauty. She showed this by speaking up for others with her platform. In the wake of George Floyd's death, she posted a strong message challenging her white friends to be better people. 
The Baby Phat model also revealed how competitive she is in an Instagram post where she flaunted her yoga skills and challenged her father, Russell Simmons, for the "family yogi crown" with the cheeky caption:
"@unclerush is 100 times more flexible than me but I'm coming for the family yogi crown."
Aoki's fans will hope that she one day wins her family yogi crown. Whether or not that happens, there is a lot to love about her already. Two years ago, the reality TV star got into Harvard at the age of 16. 
At just 18 years, she has accomplished a lot for herself. She made her debut on the runway as an 18-month-old toddler, alongside her sister, Ming. 
Aoki grew up being by her mom's side at every runway show, but she did not restrict herself to just the runway. She also starred in Kimora's reality TV series, "Kimora: Life in the Fab Lane" as a kid. 
Aoki also showed her humanitarian side after she spent the summer of 2018 volunteering in Europe. She was at the Unmentionables' refugee resource center in Athens, where she spent time helping the kids.
While Aoki owes much of her exposure and achievements to her mom, she also played a huge role in helping her relaunch her Baby Phat beauty line in 2019. 
Along with her sister, Ming, she now models dresses for her mother's fashion brand. With Kimora looking to give her brand a new look entirely, she will need her daughters to come through for her after including them in the family business.