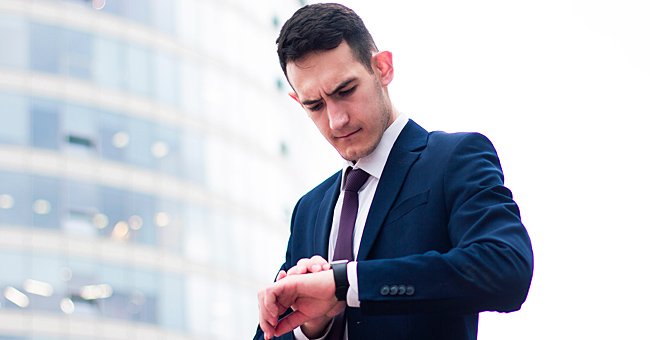 Shutterstock.com
Daily Joke: Man Whose Watch Has Stopped Is Afraid to Be Late for a Meeting
A man was walking near the mental hospital when he realized he was running late for an important meeting, but his watch had stopped. He had no idea if he's on time or not.
In the hospital fence, the man noticed another patient similarly wandering around. After that, he yelled to the patient. "Pardon me, sir, but do you have the time?" asked the man.
After the patient yelled back, he threw himself onto the ground. He then took out a stick and drove it into the ground. After that, he checked the verticality with a carpenter's level.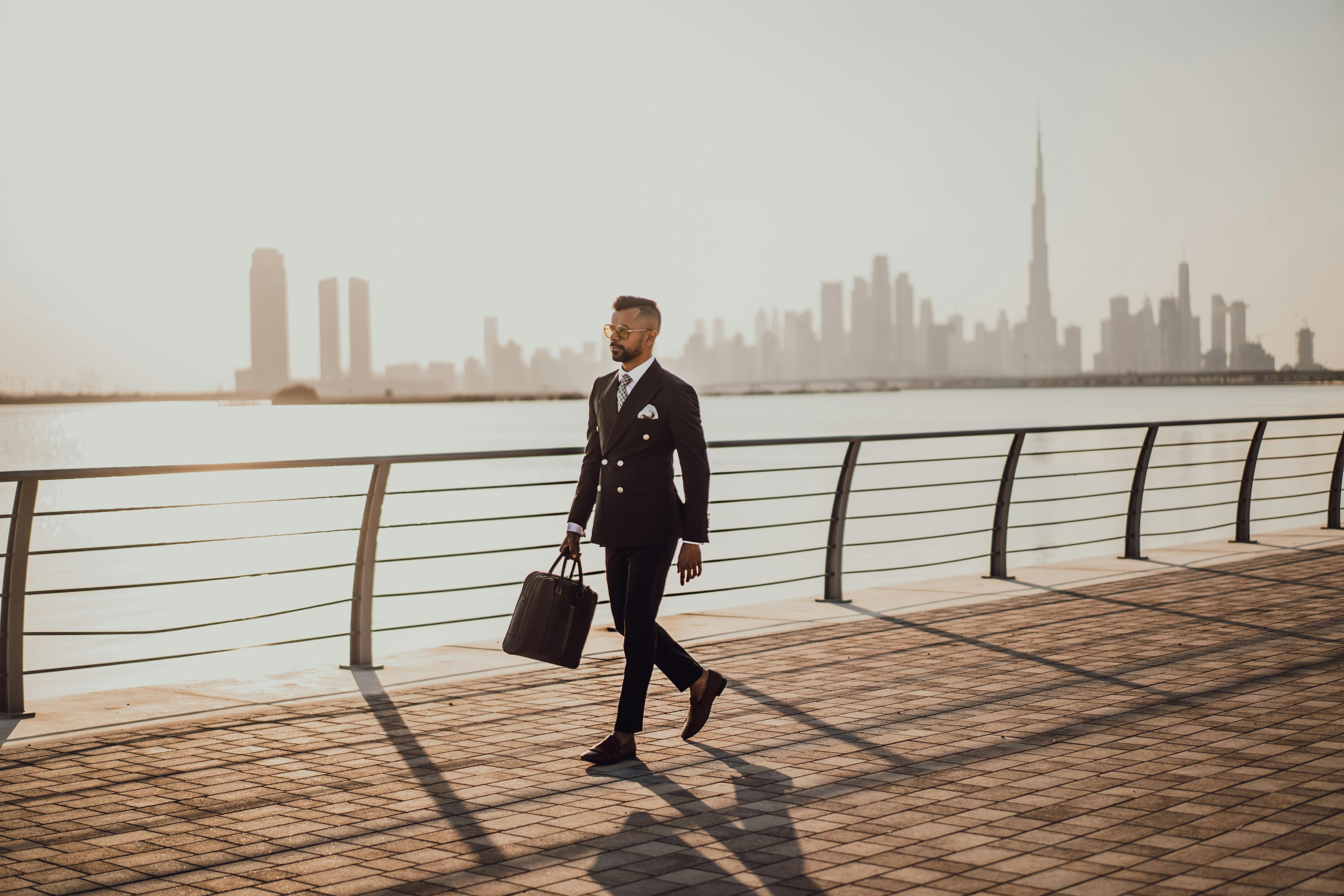 Man walking on pavement while holding a bag. | Photo: Pexels
Through the use of a compass, the patient determined the direction of the north and used a steel ruler to measure the shadow cast by the stick. Afterward, he pulled a slide ruler from his pocket.
In a flash, the patient calculated, then quickly packed up everything and returned to the man. He told him, "It is now precisely two in the afternoon, provided today is December 5, which I think it is."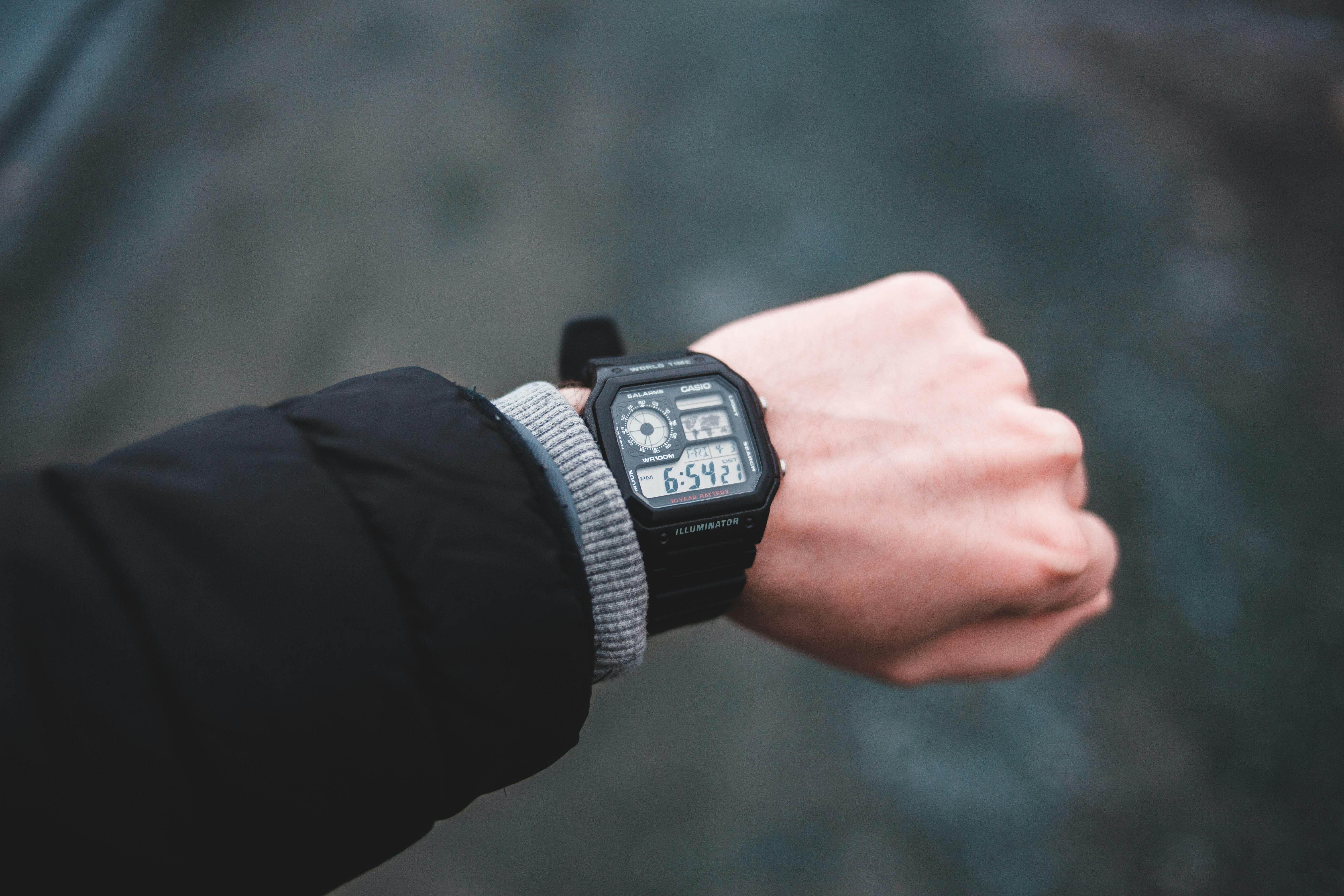 Person wearing a black digital watch. | Photo: Pexels
After seeing the demonstration, the man couldn't help but be impressed and set his watch accordingly. Before he left, the man told the patient what he had done was something truly extraordinary.
The man then asked the patient what he did when it was cloudy or when there was no shadow cast by the stick. The patient held up his wrist and said, "I guess I'll just check my watch."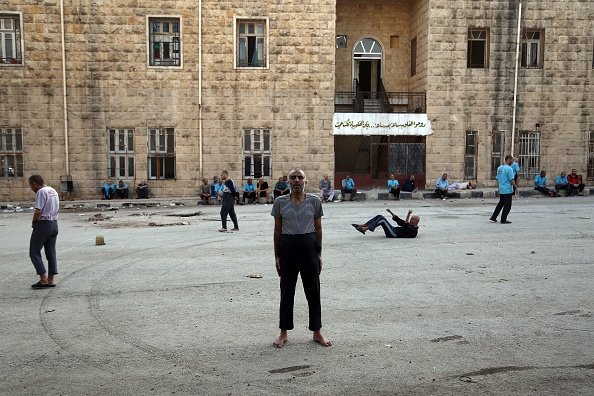 Patients walk around a yard at a mental health clinic. | Photo: Getty Images
Are you up for more laughter? Here's a story about a couple who've been married for more than two decades. After taking a good look at his wife, the man began a serious conversation with her.
He told her that twenty-five years ago, they lived in cheap apartments, sleeping on a sofa bed and watching a 10-inch television, but he got to sleep with a young woman each night.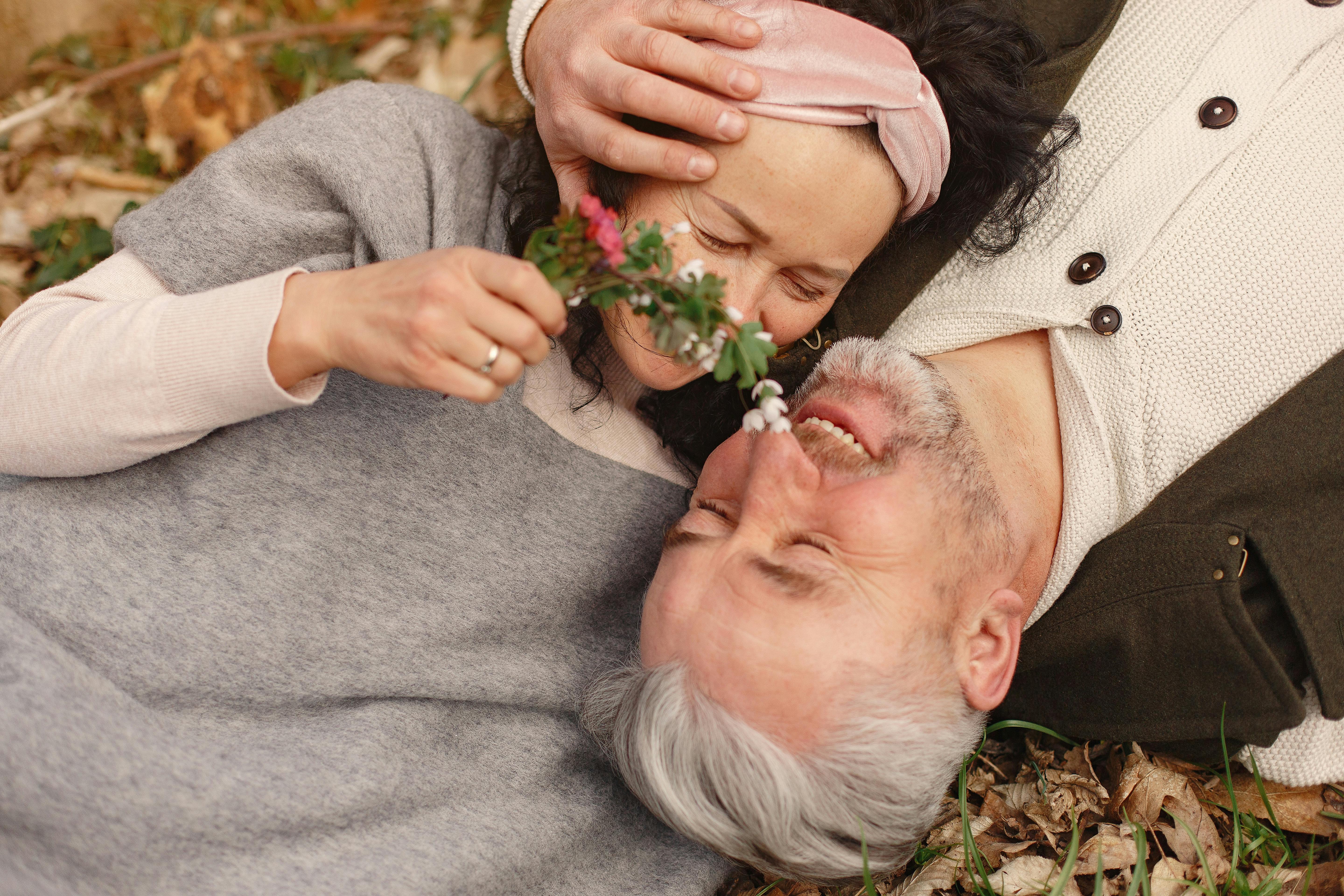 Senior couple lying on the grass together. | Photo: Pexels
The man added that they live in a beautiful abode now, with a big bed and a plasma TV, but he sleeps with an older woman. In his opinion, his wife was not doing her part, and he's very frustrated.
In response, the brilliant wife said he needs to start finding a desirable young woman. She added that she would ensure he drives a cheap car and lives in a cheap apartment once again.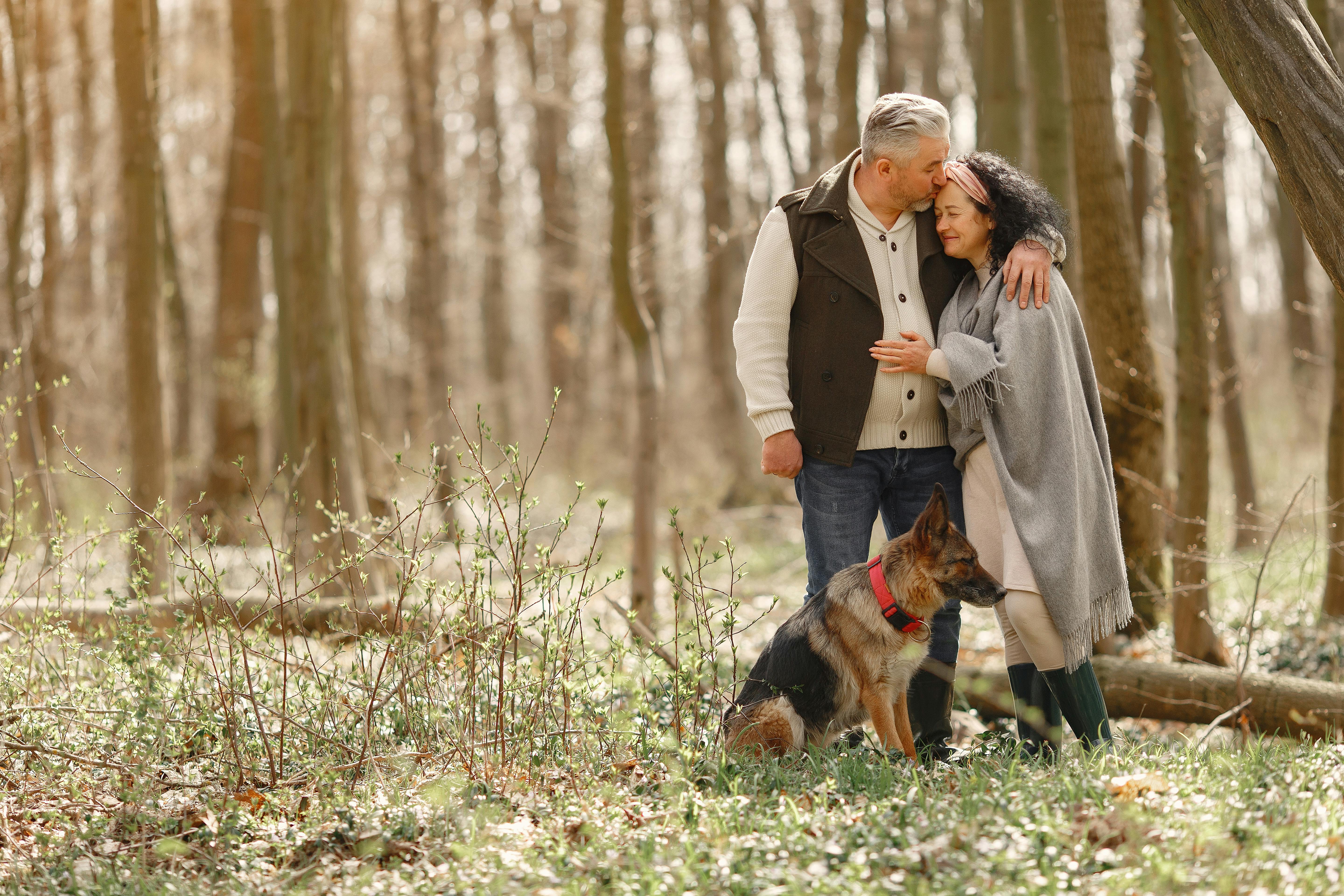 Senior couple with their dog in the forest. | Photo: Pexels
How about some more laughter? Here's a joke about an older man who has the perfect wife, but he still cries in a park. His conversation with a young man in the park will make you laugh.
Please fill in your e-mail so we can share with you our top stories!