Remy Ma Shows off Her Body in a Black Two-Piece Swimsuit While Posing on a Lounge Chair
Remy Ma has been through an interesting journey with her figure, many throwing their outside opinions at her, but she doesn't let these critics get to her if her Instagram is anything to go by. 
Remy Ma isn't afraid to show off her slimmer bikini body. She recently took to social media, modeling a two-piece while looking stylish, striking poses on a lounger. 
Rema Ma posted two selfies, pushing out her prominent bust and cleavage further enhanced by the top piece of the ensemble. The first one nearly showed off her full body, while the second was a close-up.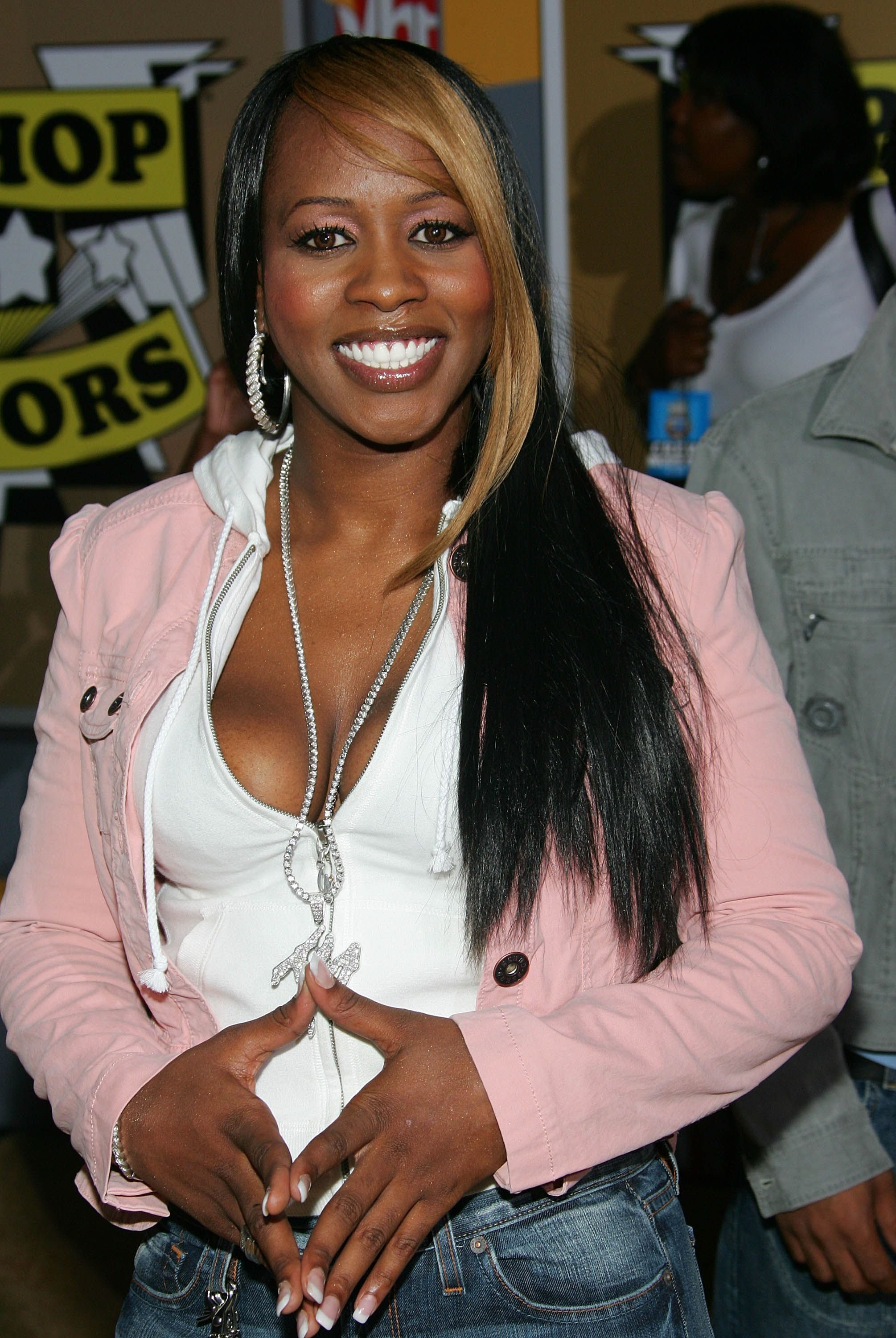 CURVACEOUS AND CONFIDENT 
The bottom piece was high-waisted, squeezing tight and elevating her shapely figure while also giving a sneak peek of her mid-drift, revealing her flat stomach. Taking to the caption, she wrote: 
"Got [expletive]?😋 #RemyMa Sidebar: Studies show that zooming in on IG photos is the leading cause of arthritis😂."
She paired the black piece with a white, gold, and black scarf tied around her waist and matched with a similar-patterned handbag. The rapper also added large silver hoop earrings to the already-bold look. 
SHIMMERING IN A SWIMSUIT
Remy wore sizeable sunglasses on her, which had a glossy effect, enhancing the lustrous look of her eyes. Her dark hair cascaded onto her chest, shining bright with her glowing skin. 
The artist believes that the whole [African American] community could benefit from mental health assistance. 
Admirers of the rapper couldn't get enough, sending compliments through as well as fire and black heart emojis. They left around 288,000 likes behind them. 
FULL-BOSOMED BEAUTY
Remy is definitely confident in her body, taking to Instagram earlier this year, to pose in a black jumpsuit that flaunted her gorgeous figure. 
She donned Nadeem Waheed furry sleeves and thigh-high boots. Once again, her cleavage made an unabashed appearance through the jumpsuit's cutout. 
COMPLIMENTS AND CRITIQUES
The musical poet has received some not-so-nice comments regarding her body and weight in the past. When she lost a few pounds in 2018, many claimed she "cheated" and had surgery to slim down. 
Rapper 50 Cent also took to one of her photos simultaneously, applauding her shedding the pounds. Her husband Papoose found this inappropriate, firing back and implying that 50 Cent is immature. 
Beyond her physical state and health, the female rapper has opened up about her mental well-being. She said she has been dealing with issues in this regard her whole life, expressing: 
"I think any Black person in this country born in poverty has mental issues."
She added that people of color in America do not grow up in a healthy environment. The artist believes that the whole community could benefit from mental health assistance.