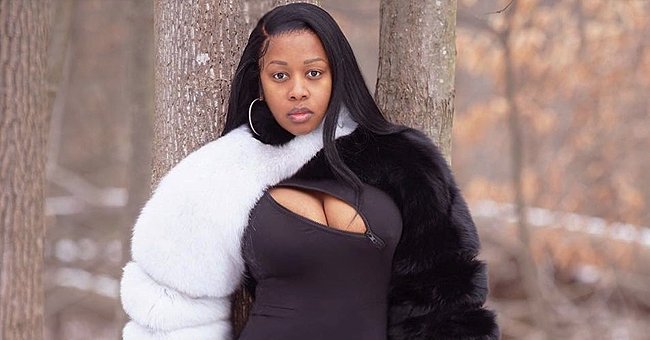 instagram.com/remyma
Remy Ma Looks Unforgettable Posing in Tight Black Jumpsuit with Fur Sleeves & Thigh-High Boots
Remy Ma (Reminisce Mackie) is unforgettable and fierce in a skintight black jumpsuit with thick fur sleeves posing in high-heeled boots on her Instagram page recently.
Remy Ma wears a show-stopping number in a post shared on her social media account two days ago. The jaw-dropping diva stuns in an exquisite one-piece ensemble modeling outdoors.
The 40-year-old rapper made waves on her Instagram with a series of pictures flaunting her impressive fur sleeves designed by Nadeem Waheed (known as @danielsleather on Instagram).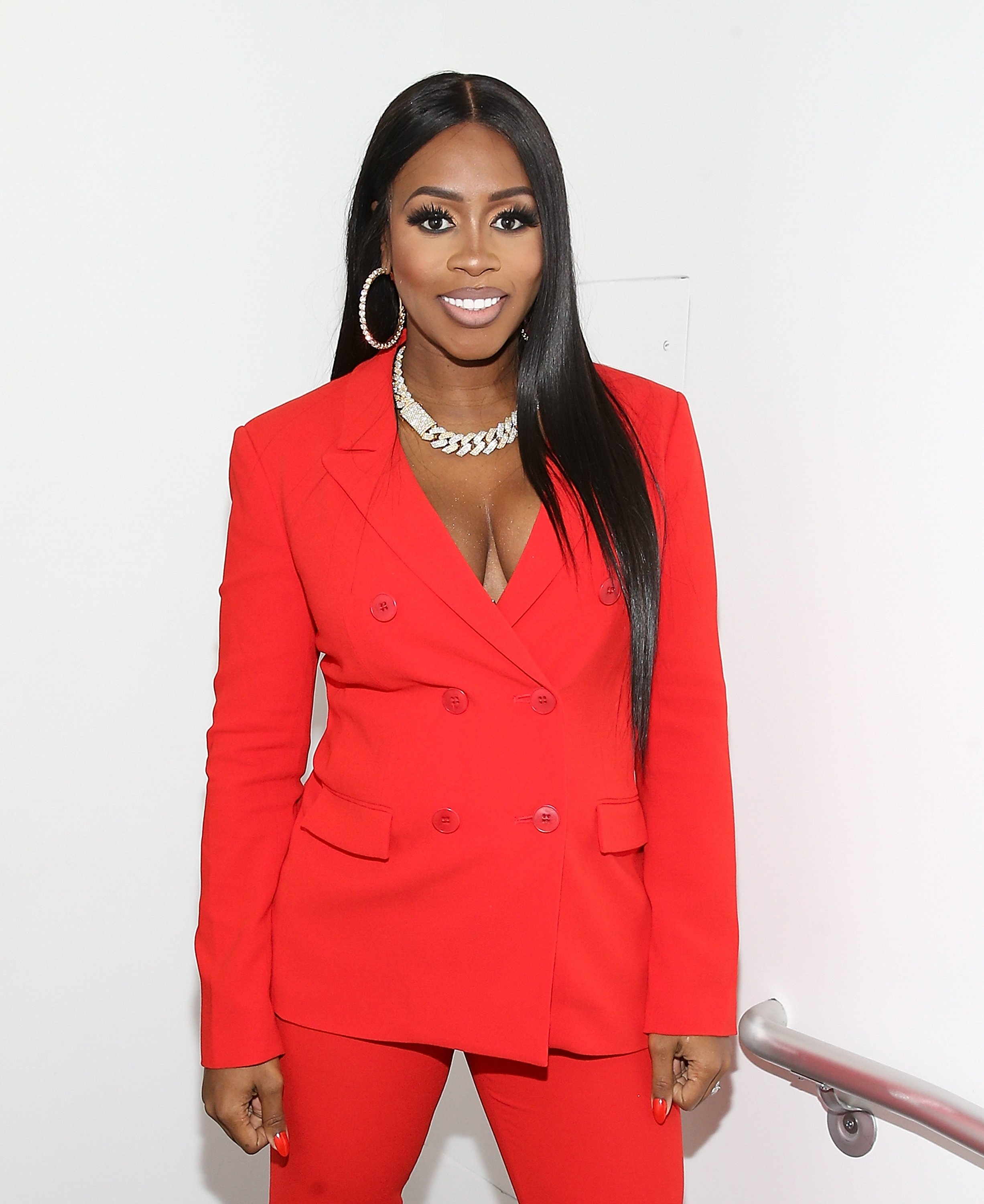 Remy Ma at Times Square Studios, 2018 in New York City | Source: Getty Images
The fitted jumpsuit which resembles a leotard has a cutout to reveal Remy Ma's ample cleavage. She pairs this with white leopard print boots that come up to her knees.
Her massive fur sleeves, one black and one white give the impression that she is a human yin-yang sign and highlights the piece. Remy Ma wrote in her heading of the post:
"OF COURSE the Gemini in me would wear TWO sleeves in DIFFERENT colors."
In 2016, Remy Ma attended the BET Hip Hop Awards, wearing a similar black jumpsuit. The ensemble also had stylish cut-outs in parts of the bodice.
Besides Remy Ma's highly-appreciated fashion sense, her followers are also extremely impressed that her relationship and subsequent marriage to rapper Papoose (Shamele Mackie) survived her 6-year stint in prison.
Remy Ma and Papoose are in the process of preparing for their second child through IVF this year.
Remy Ma was sentenced to eight years in prison after a verbal assault turned into a violent physical dispute against her associate Makeda Barnes-Joseph, who she accused of embezzling $3,000.
In 2008, the rapper who Big Pun discovered was charged with the illegal possession of a firearm, assault, and attempted coercion. But Remy Ma survived it all. In a post, she spoke about how grateful she is for her family, saying:
"Life is great when you stand the test of time."
Remy Ma and her husband Papoose welcomed their first daughter Reminisce Mackenzie in 2018. Now, Remy Ma and Papoose are in the process of preparing for their second child through IVF this year.
The "golden child," as they lovingly nicknamed their daughter, was also born using IVF. Remy Ma confirmed that they had taken two embryos from her to be fertilized and revealed that the other one is a boy.
The couple became even closer through raising their daughter together because they want to have the best relationship for their child. No doubt, providing her with a sibling will unite the family even more.
Papoose also mentioned that his entire view of his wife had shifted since he had watched her be a mother to Reminisce. You can find out more about the couple in "Love & Hip Hop: It's a Love Thing," which aired on February 1.
Please fill in your e-mail so we can share with you our top stories!