Ronald Isley & His Much Younger Wife Pose in Matching Gold Suits on His 80th B-Day in New Pics
Ronald Isley and his 44-year-old wife, Kandy Isley, were the perfect couple as they posed in matching outfits on the occasion of the former's 80th birthday celebration.
Ronald Isley is an American songwriter, recording artist, record producer, and actor. He's famous for being a founding member and lead singer of the family music group, "The Isley Brothers."
The singer is constantly surrounded by family and loved ones who make time to celebrate him on special occasions. Ronald's young wife, Kandy Johnson Isley, has shown that age is but a number when it comes to love.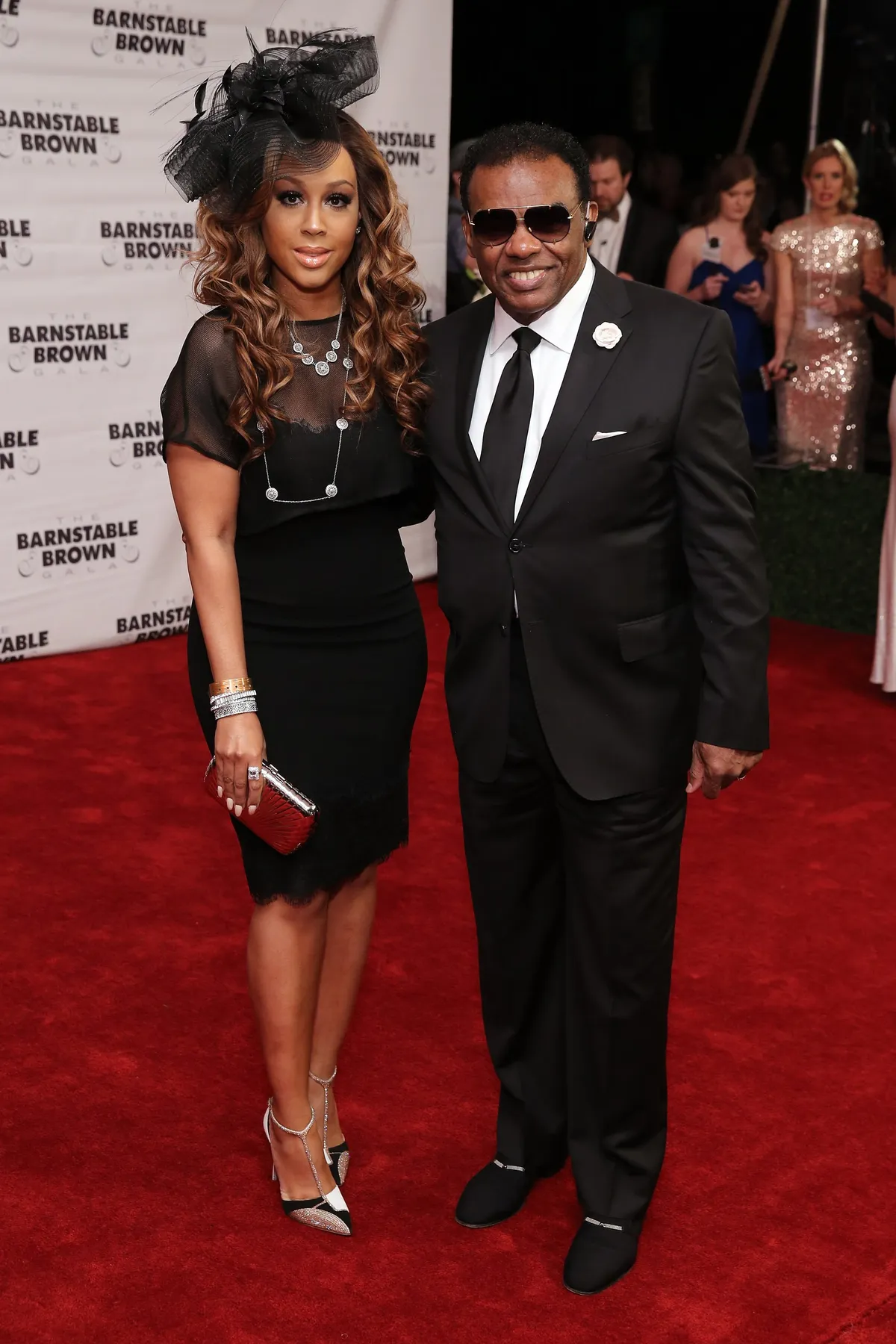 Kandy wastes no time in showcasing the support and undying love she has for her husband on her Instagram page. The 44-year-old was at it again on Saturday. She took to her Instagram story to share clips from her husband's 80th birthday celebration.
The lovebirds who are in the habit of twinning and dishing out couple goals were seen dazzling in matching outfits. The duo stunned in gold suits as they sat side-by-side with each other.
Kandy looked very beautiful while rocking her blonde hair. With her right hand placed on her husband's lap, the singer showcased her nicely polished nails alongside a lovely ring.
They share several things in common, and their love for music is one of them. 
Ronald looked like the perfect rockstar in his dope attire. He accessorized with a neck chain and a pair of glasses while giving out a subtle yet pleasant smile for the camera.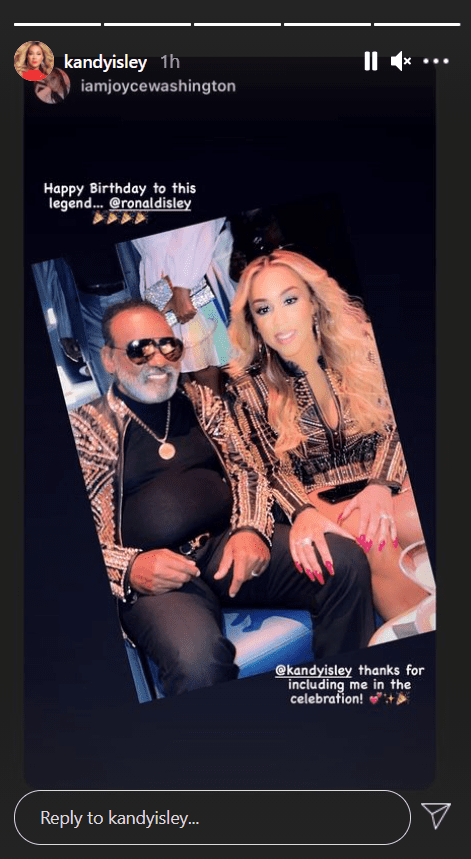 The producer's birthday cake looked very elegant. It was a perfect alignment to the couple's outfit. The dessert of three layers had a beautiful gold base with the second and third layers colored in white. It was complemented perfectly with black and gold designs.
Kandy's love for her husband was evident as she took to Instagram the previous day to wish her husband a happy birthday in advance. The beautiful wife and the artist opted for an all-black outfit. The post was captioned:
"That's bae!!! Tomorrow is your birthday so let me be the first to say Happy birthday! I love you forever @ronaldisley."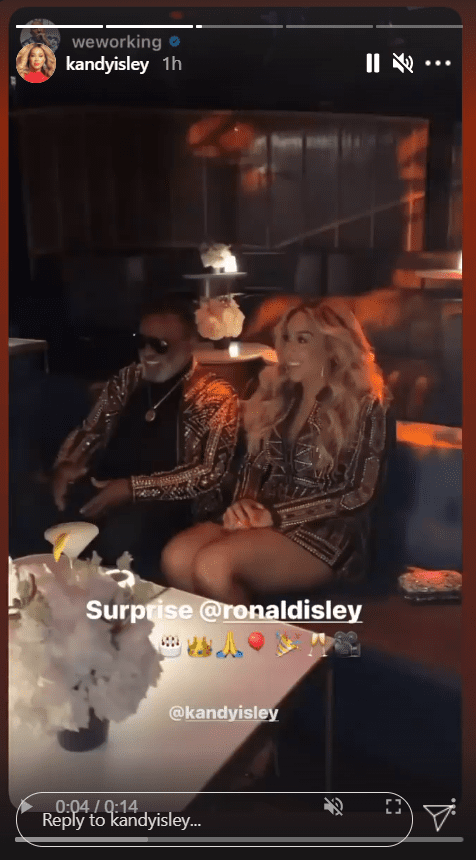 It is no surprise that the couple seemingly appears to be soulmates who possess an unbreakable bond. They share several things in common, and their love for music is one of them. 
They met for the first time after Kandy's R&B duo with her sister known as "Johnson Sisters" got signed into the Isley Brothers' management company in 2001.
They began their relationship in 2004 and finally tied the knot in September 2005 with a posh wedding. They welcomed their first son, Ronald Isley Jr., in December 2007.
Despite having an age difference of thirty-five years, Kandy has revealed that Ronald is the perfect gentleman who knows how to treat a woman. They are inseparable and complement one another beautifully.