Ron Isley's Stunning Wife Kandy Puts on a Leggy Display Rocking a Yellow Belted Mini Dress
Kandy Isley, wife of iconic musician Ron Isley, does not seem to be slowing down in her tracks in looking youthful despite being over 40. See how she puts her slim legs on display while rocking a yellow mini dress.
Kandy Isley is the wife of The Isley Brothers frontman, Ron Isley. The singing group was famous in the 90s for their impeccable tunes, lyrics, and style.
Before becoming known as the legendary singer's wife, she was in a family group with her sister Kim. The group was named Johnson Sisters.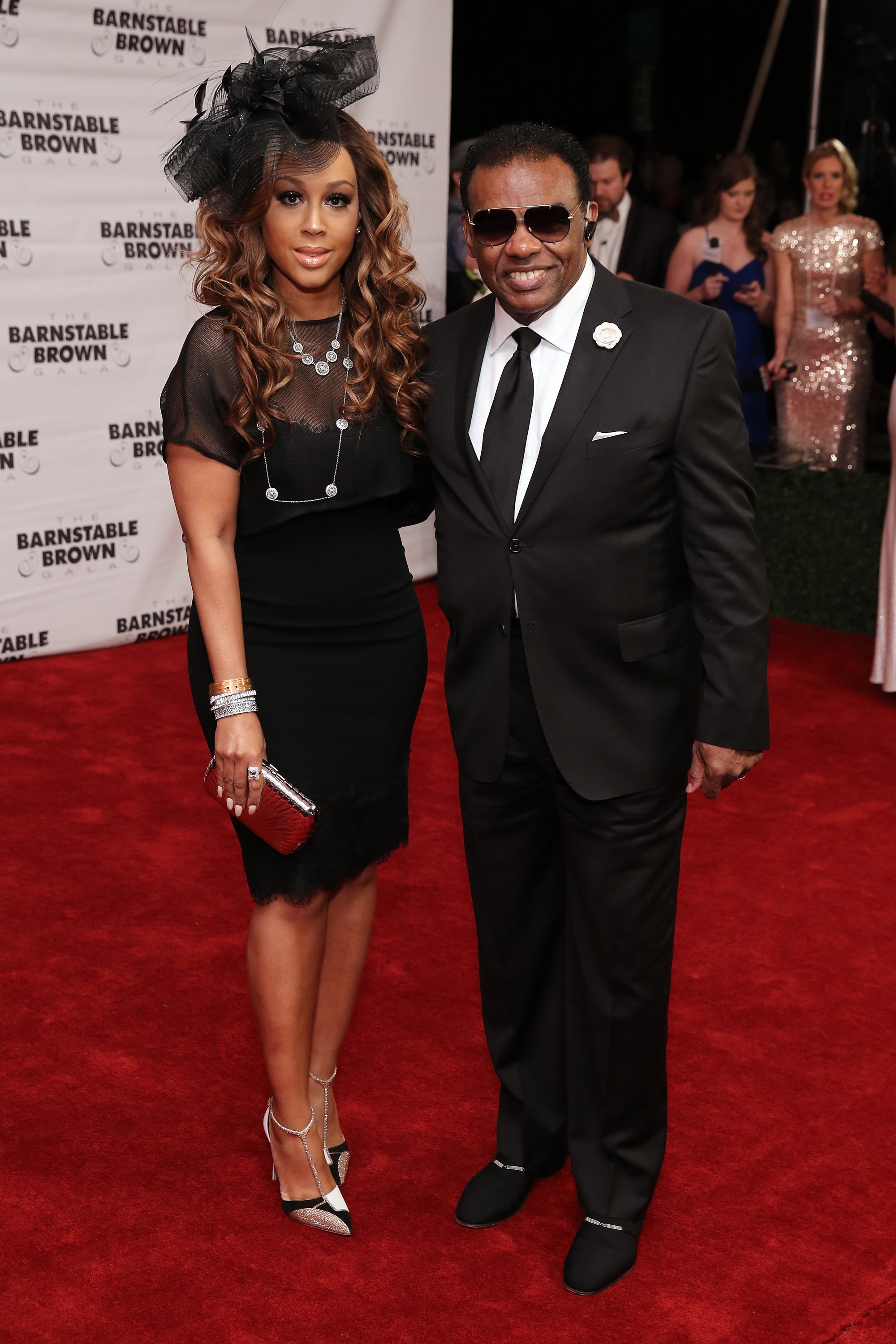 While nothing much has been heard from the group since their 2003 R. Kelly produced album, Kandy has maintained her celebrity status by engaging her thousands of followers on her social media platform.
A few days ago, the 44-year-old shared a snap where she posed in a yellow mini dress with a waist belt. Ron's wife paired the chic appearance with chain buckle heels, round gold bracelets, and earrings.
In the photo, she looked nearly unrecognizable and half her age. The Johnson Sisters star had her face glowing in a red-carpet makeup look.
While her wavy blonde-brown hair ran past the neck to fan her upper body, one hand was slightly extended as she stood elegantly in front of a wooden door. She structured her legs wide apart in a scintillating pose, revealing its slimness and beautifully groomed red-painted toenails.
This stirred up criticism suggesting that the lead singer's wife was in the marriage for his money.
Ron's wife followed the jaw-dropping post that showed nothing but youthfulness with an inspiring message charging fans to do more. She added that life struggles and challenges are to be expected.
Still, this should not be a ground for quitting. Her sign-off words were: "Be great at whatever you do and believe you deserve it! Because if you don't believe in you nobody else will."
A few fans could relate to the caption, while others could not take their eyes off the stunning photo. This is not the first time that Kandy will be getting a reaction for her looks, beliefs, or lifestyle.
However, whenever she gets wind of any unpleasant comment, the younger singer knows how well to nip it in the bud. After the Isleys got married in a lavish wedding ceremony in 2005, Ron gifted his new bride a $3 million necklace.
She also got a 14-carat diamond ring and an expensive wedding gown. This stirred up criticism suggesting that the lead singer's wife was in the marriage for his money.
Kandy corrected the rumors and explained that their relationship is based on genuine love as her husband is highly romantic and compassionate.
It has been nearly two decades since their marriage, leaving fans to believe that they are a match made in heaven, and despite the age differences, the pair has been able to compromise for love.
Apart from their fairytale affair and genuineness of love shared, they have a close-knit relationship with Ron Isley Jr., their only child and son who lives with them in their St. Louis home.