Ice-T's Wife Coco & Their Daughter Chanel Pose in Matching Rainbow Swimsuits in New Pool Photos
Although she doesn't want her daughter Chanel to be a model when she grows up, Coco Austin loves posing in numerous matching outfits with her little one on various occasions. 
Ice-T's wife Coco Austin and their daughter Chanel were having a wonderful day relaxing by the pool. Mom posted pictures of the summery scene, both of them posing in matching rainbow swimsuits. 
There were numerous amounts of photos of the mother and daughter. Chanel was trying to emulate her mother's modeling skills, pouting and posing with a sprinkle of sass in many of them.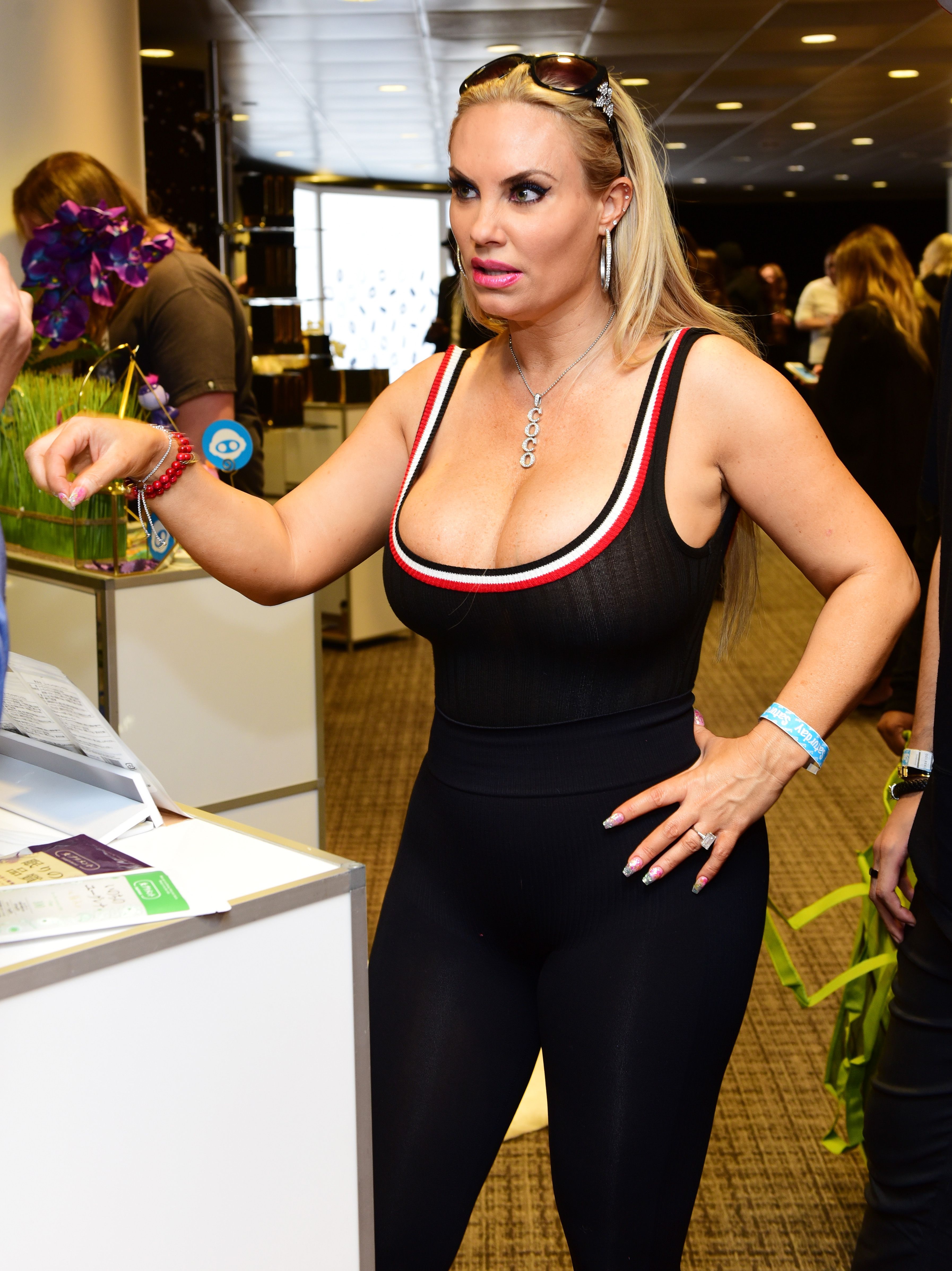 SUMMER VACATION
The first picture of the batch was sweet, Austin lying back in a sultry position while giving the camera a come hither look, her daughter on her lap attempting to copy her. The post read: 
"Continued Disney fun!! .. Resting our feet from all the theme parks .. Chill day at Hotel pool #disneyworld Swimsuit- @littlemiabella."
Their rainbow swimsuits emphasized the holiday fun feeling, a blue swimming pool sparkling in the background along with the sunlight glowing down. Their dark glasses added a hint of the cool factor. 
LIKE MOTHER LIKE DAUGHTER
In the second photo, they both stood up, mother Austin pushing her hip out and emphasizing her curvaceous body. Chanel was holding her hand, simply giving the lens a cute smile.
She would prefer it if Chanel became a scientist or a doctor. 
The little one was still trying to duplicate her mother, lifting her right leg with her toes on the ground just like Austin. She proved to know quite a bit about modeling, also putting her hand on her hip.  
OLD HABITS DIE HARD 
Austin has a habit of dressing herself and Chanel up in the same clothes - especially swimsuits. When Chanel was just tiny, Austin posted a photo of them both donning blue and white striped swimsuits. 
In another one where Chanel waas also just a baby, they were wearing matching pink swimsuits by the pool. Both of their bikinis sported some leopard print patterns, complete with a pink bow at the back. 
NO MODELING FOR MY DAUGHTER
Although Austin loves playing dress-up and striking poses with Chanel, she has other plans for her daughter's future, claiming she doesn't want her to become a model. She expressed: 
"I'm going to try and push her away from modeling. It's going to be hard."
She said this might be difficult to implement because she would most likely be taking many model-like photographs with her daughter. She would prefer it if Chanel became a scientist or a doctor. 
Last year, Chanel turned five and of course, her mom showered her with love. Taking to Instagram, she posted a wholesome photo of her daughter. 
In the photo, she wore pigtails, combined with a cute cartoon shirt and black pants. Austin expressed how she couldn't believe how quickly time had flown by.