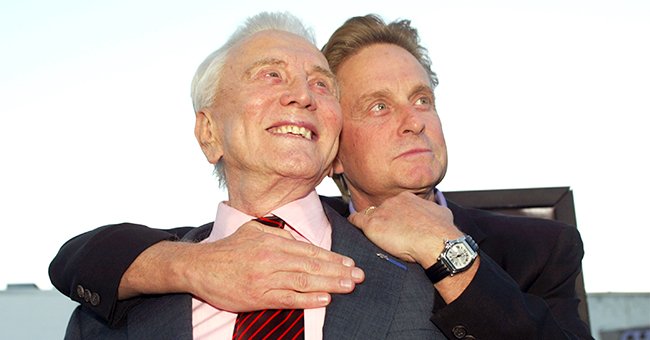 Getty Images
Michael Douglas Speaks Out about Early Days in Showbusiness Working Alongside Late Dad Kirk
Hollywood star Michael Douglas recently reminisced about his early days in the entertainment industry alongside his late actor father, Kirk Douglas.
Movie actor Michael Douglas sat down with Today's Willie Geist and talked about his early days in show business with his late dad, Kirk Douglas.
Geist recalled when Michael made an appearance in one of his father's films, "Driving a Jeep," where he mistakenly made a cameo on the movie after his dad asked him to move the car for a scene shot in Israel.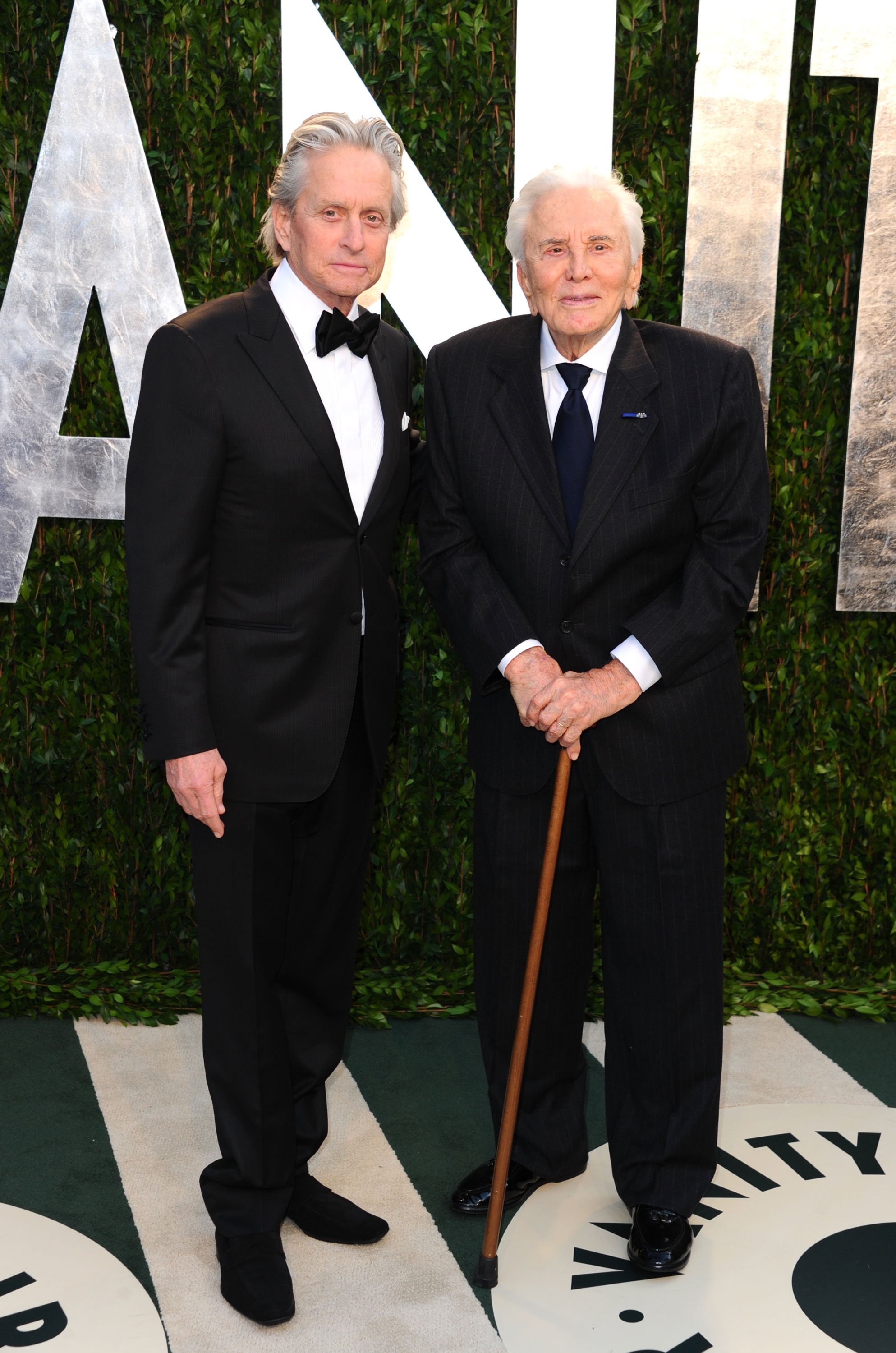 Michael Douglas and Kirk Douglas arrive at the 2012 Vanity Fair Oscar Party at Sunset Tower on February 26, 2012 in West Hollywood, California | Photo: Getty Images
When asked if there was ever a time when watching his father and thought that he could never pursue acting, the 76-year-old shared when he started he did not.
Michael said he was unsettled by the intensity of being in front of the camera. "I was inherently a showman, was not comfortable with standing in front of people," he stated.
However, he viewed the other side of it as perks as he jokingly laughed. The New Jersey native divulged that he eventually got the hang of things, although it took a while.
Michael also recalled his father's book "One Flew Over The Cuckoo's Nest," which he adapted and produced a show about. He shared he asked his dad to give him a chance and made a series about the book.
Kirk died in 2020 at age 103 and left behind a legacy that encompasses his son as well. Following the pronouncement of his death, Michael took to social media to pay homage to him.
Michael shared his father was always present in their lives and cared about them. He added Kirk was one of the most significant advice-giver in the world. Before Kirk died, he ensured that he had a solid relationship with his kids.
Aside from his relationship with his father, in 2019, he looked back on his five-decade-long career and marriage to actress Catherine Zeta-Jones.
He told the Hollywood Reporter that he wished he could have kept a diary and written more of his life down. The Academy Award winner said he wants to be remembered as a good husband.
Last month, he cleared the air as he mentioned that people perceive him as show business royalty. Michael said he cherished the relationship with his father and would love to fulfill the fantasy.
However, when he was young, he was a working actor and had not yet made it. Michael decided early in his career not to rely on performance alone and started producing and investing in films.
Several Hollywood dynasties are well-known, including the Kardashians, the Barrymores, the Fondas, and Redgraves. Certain celebrities are also related to each other.
Actress Jamie Lee Curtis' mother is Janet Leigh, and her father is a Hollywood legend, Tony Curtis. The "Halloween" star is also Jake Gyllenhaal's godmother.
Please fill in your e-mail so we can share with you our top stories!