LL Cool J's Daughter Nina Displays Her Navel Piercing in a White Sports Bra & Shorts
Rising artist Nina-Symone Smith was picture perfect in a summer-themed look while showing off her toned figure in a white sports bra and shorts. Check out her stunning photos. 
Nina-Symone Smith oozed with confidence in a colorful ensemble, as shown in a photo she shared on Instagram. The daughter of acclaimed rapper LL Cool J is a beautiful sight to behold. 
The impressive photos showed Nina wearing a white sports bra and green shorts. The 20-year-old fashionista also wore red and black sneakers which she paired with a small purse.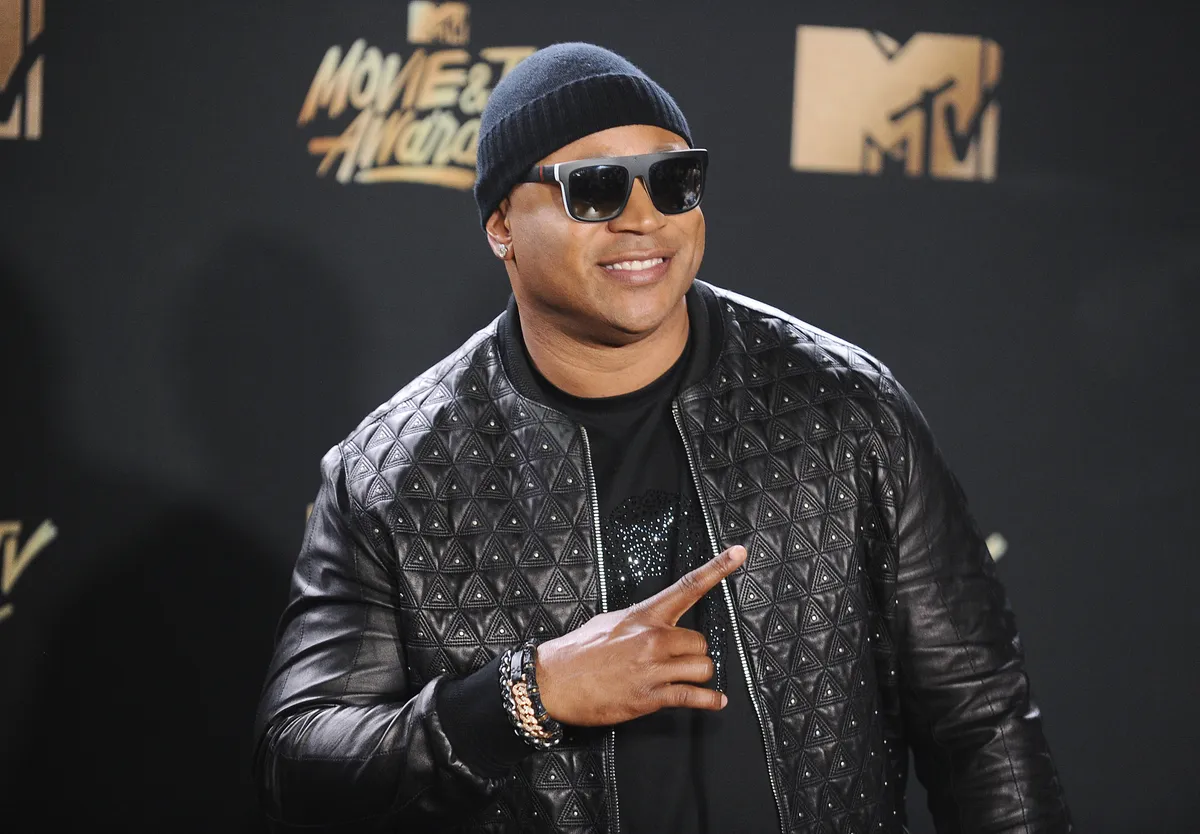 While sitting on a chair under the sun, Nina-Symone posed in various angles. She enjoyed a glass of lemon juice on her left hand and a frozen treat on the other.
She showed off her long, blonde hair which she topped with a plaid bucket hat. The flawless social media star also displayed her stunning piercing on her navel. She wrote:
"it's hot out. 🥵"
The captivating pictures earned her praises from fans who found her both charming and alluring. Other awestruck followers noted the young star's fiery looks and shapely form.
Before coming into adulthood, Nina-Symone kept a low profile and stayed away from the limelight, only appearing on red carpet events with her parents or the whole family.
She is LL Cool J's daughter with his wife, jewel designer Simone Smith. The couple, who has been married since 1995, shares three other children: Najee, 31, Italia, 31, and Samariah, 25.
Recently, Nina-Symone emerged from her famous parents' shadows. LL Cool J's youngest daughter began carving her niche in the entertainment industry in 2019. 
Of all the movies LL Cool J appeared in, "Deep Blue Sea" became his most iconic one.
On her 19th birthday, the aspiring singer debuted her first single, "Call Me," alongside a music video. Based on her Instagram profile, she has more songs, including "Ecstacy" and "Feels."
Nina-Symone embarking on a musical career is no surprise being the daughter of hip-hop music's most influential figures. Her father is a highly respected actor as well.
LL Cool J started his music career in 1989 under Def Jam Records. He was the first artist to have ten consecutive platinum-plus-selling albums, while his two other albums released in 2004 and 2006 achieved gold status. 
Amid a successful career in music, LL Cool J eventually delved into the world of acting, appearing in more than 30 films. He has acted alongside veteran actors, including Samuel L. Jackson and Al Pacino. 
Of all the movies LL Cool J appeared in, "Deep Blue Sea" became his most iconic one. His role as a chef in the classic film earned him a Blockbuster Award for Best Comedic Performance.