Brandy Kisses Her Niece Melody in a New Video as They Celebrate Her 3rd Birthday
Brandy Norwood is all out to show off some girl power while dispensing auntie duties. See how the singer playfully plants sweet kisses on her niece's cheeks as the toddler celebrates her third birthday.
Brandy Norwood shares a close and unique bond with her relatives. The iconic singer who has a daughter is a sister to reality TV star Ray J, a married man and a father-of-two.
Despite having families of their own, the siblings still share an invaluable connection. Over the weekend, Brandy paid a visit to her brother's home in honor of her niece Melody's birthday. The toddler recently clocked three.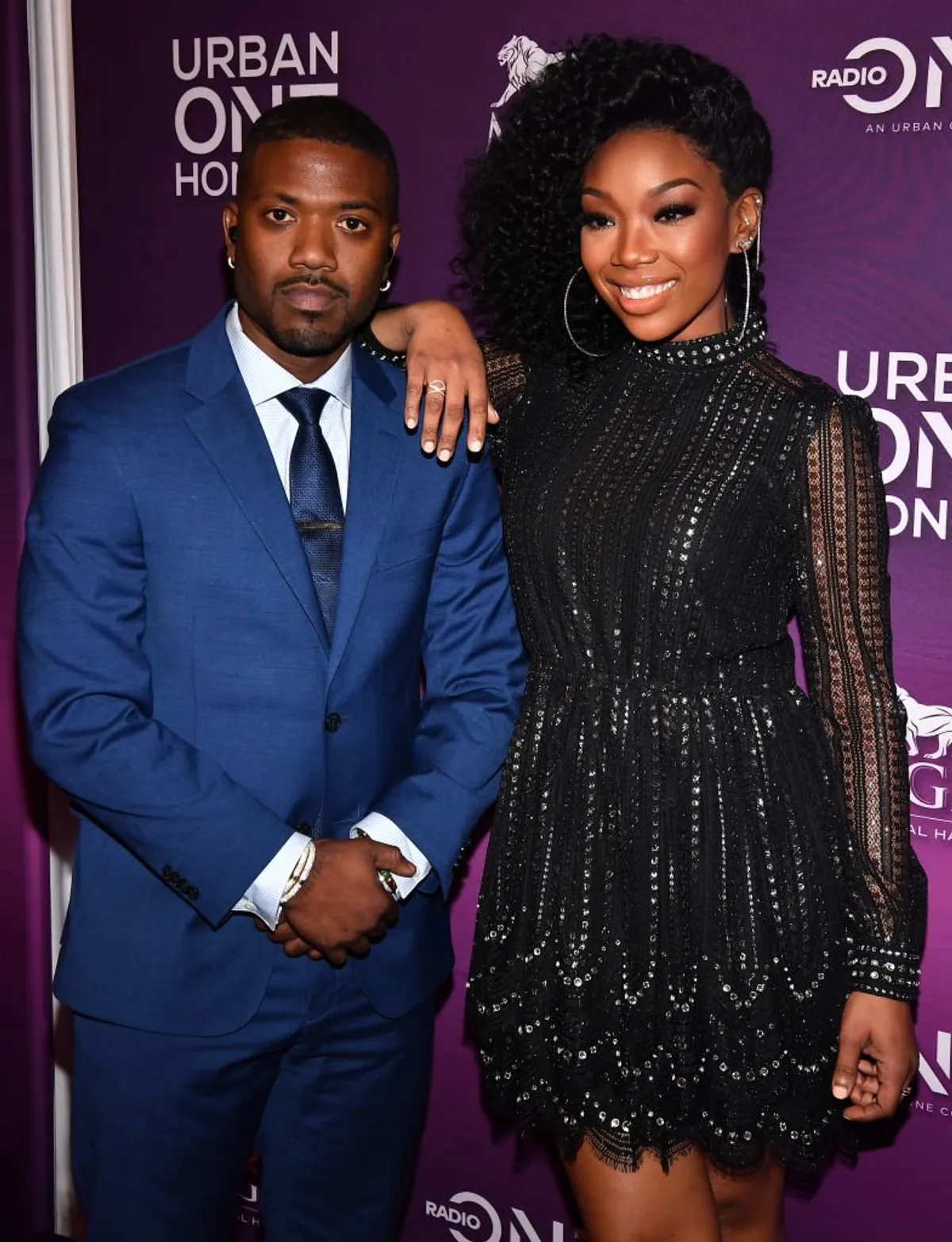 Brandy shared an adorable clip showing aunty and niece smiling at the camera. They both wore black outfits and looked chic in their individual hairstyles.
Towards the end of the recording, Brandy tenderly planted a kiss on the celebrant's cheeks. She added a few compliments that read:
"Happy Birthday you special soul @melodylovenorwood You have brought so much Joy to our lives and you mean so much to Auntie."
At the end of the caption, the singer revealed her shock at Melody's rapid growth and laced the last comment with the most heart-melting and fulfilling declaration— "I love you so very much."
This was not the first time Love and Ray J will be talking about divorce. A year ago, Love served divorce papers.
Brandy has always been quick to express her concern and love towards her brother's family. In September, after Ray J filed for divorce from his wife of four years, Princess Love, she made a few comments about the issue.
The singer mentioned that she still considered Love an essential family member and has always rooted for their marriage to weather the storm.
She admitted that the couple may have issues but that she tries to stay away from their business as they can handle the decisions concerning their lives and family.
This was not the first time Love and Ray J will be talking about divorce. A year ago, Love served divorce papers to her husband after claiming he abandoned her and their daughter in Las Vegas.
The couple moved past it, decided to work on their marriage, and called off the divorce. A few months later, they were in court to process another divorce. Thankfully, it was dismissed in March, and there has been no news of any separation from the duo since then.