Check Out John Amos' Daughter Shannon's Arm Tattoo in This Close-up Snap
John Amos' daughter Shannon is a soulful woman traveling around the world and becoming an embodied entrepreneur - her spirit shining through all her Instagram photos. 
The daughter of John Amos, Shannon Amos, recently took to Instagram to share a soulful snap. She showed off her intricate arm tattoo in a close-up photo. 
Shannon looked absolutely serene, almost angelic, as she closed her eyes peacefully with her skin glowing. The natural background and soulful ambiance of her tattoo added to this ethereal feel.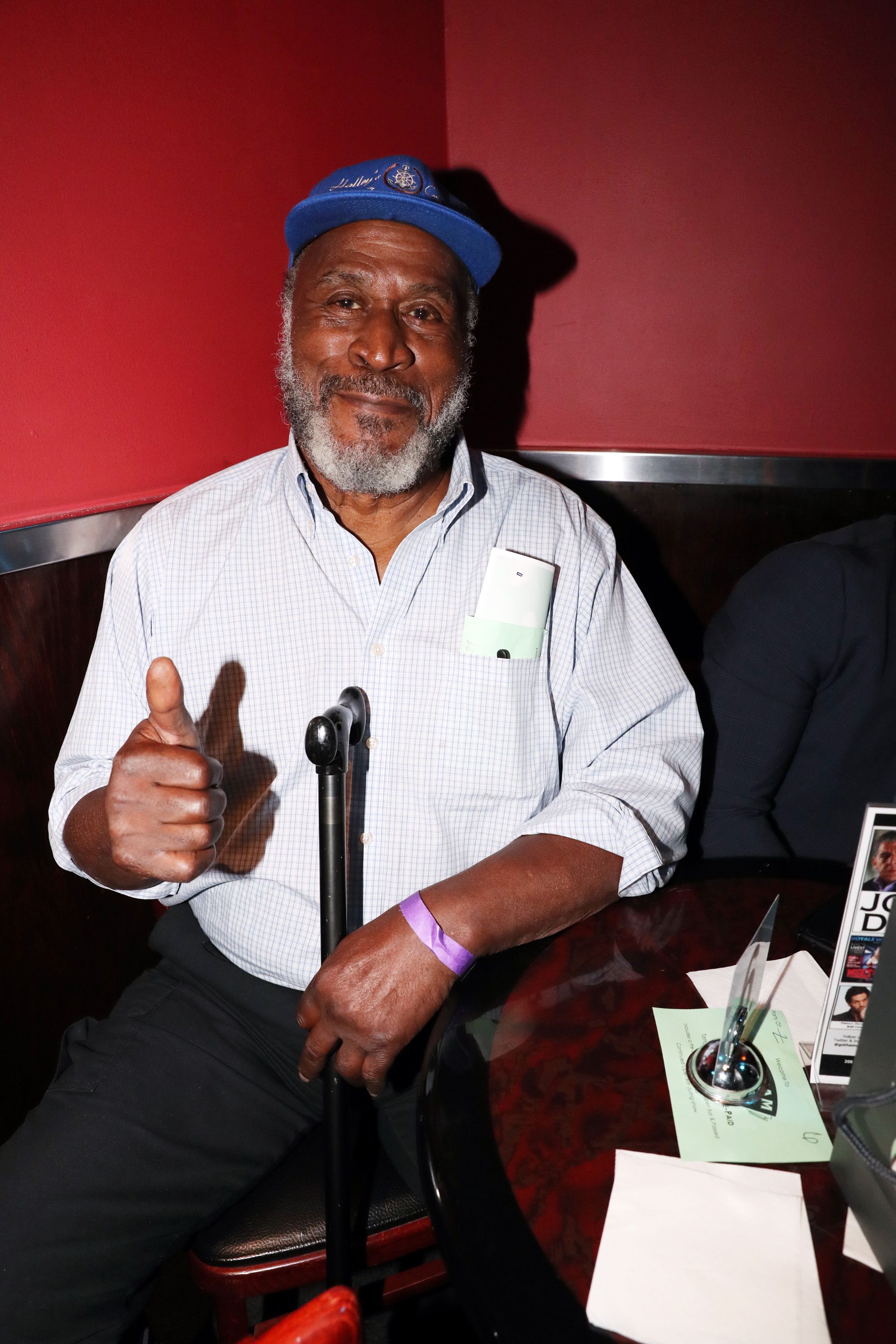 A SOULFUL WOMAN
The tattoo was drawn in the shape of a gorgeous and intricate flower, covering her whole forearm. Taking to the caption, she wrote out a quote by Maryam Hassna: 
"'Dimming our light or staying small to make others feel less insecure. That is not an option anymore. Not with the gifts we have.'"
The rest of her attire added to the spiritual feel of the quote and the tattoo. She wore a nose ring with prominent, colorful earrings as well as a soulful bandana. 
SELF-LOVE IS THE NEW BLACK 
Shannon also wore a white flowing top combined with a chunky ring that had a shimmering blue accessory as part of it. She appeared to be giving herself a warm hug, giving off an essence of deep self-love. 
Shannon spoke about finding herself stuck in Playa del Carmen during the pandemic.
Fans and followers gushed into the comment section, going wild for the look, feel and quote all combined into one. They left around 200 likes behind them. 
EMBODIED ENTREPRENEURSHIP
Shannon was welcomed into this world via her famous father, John Amos, along with her mother and artist Noel Mickelson. She has chosen a very heartfelt life journey, her Linkedin profile reading:
"I took a solo soul-sabbatical and traveled to more than 42 countries. During my journey I discovered my passion for the healing arts..."
She expressed that this led her to found the company Sumanah. This organization is based on travel experiences combined with wellness and self-care elements.
SOULFUL TRAVEL
During an exclusive interview with AmoMama, Shannon spoke about finding herself stuck in Playa del Carmen during the pandemic. She said she was arranging retreats focused on wellness while there. 
She also touched on her famous father and spoke about how he always pushes her to live her life to the fullest. She admits she does miss his presence when traveling. 
John also took some time to sit down for an interview, specifically focusing on his time acting on the series "The West Wing." He pegged it as a delightful experience. 
In his opinion, the writing was some of the best he had come across. He complimented the cast, the producers, and his co-actors, stating that the entire production was top-quality.