LL Cool J's Wife Poses in a Printed White T-Shirt While Modeling Her Own Jewelry Line in a New Photo
Simone Smith was all about helping others in a new picture she shared on Instagram that showed her dazzling in a white printed T-shirt and custom jewelry. 
LL Cool J's wife Simone Smith is a fashionista and has shown this in more ways than one with her personality, fashion brand, and Instagram posts. 
On Sunday, she took to her Instagram page once more to remind fans why she should be regarded as a style icon with a vivid picture she shared.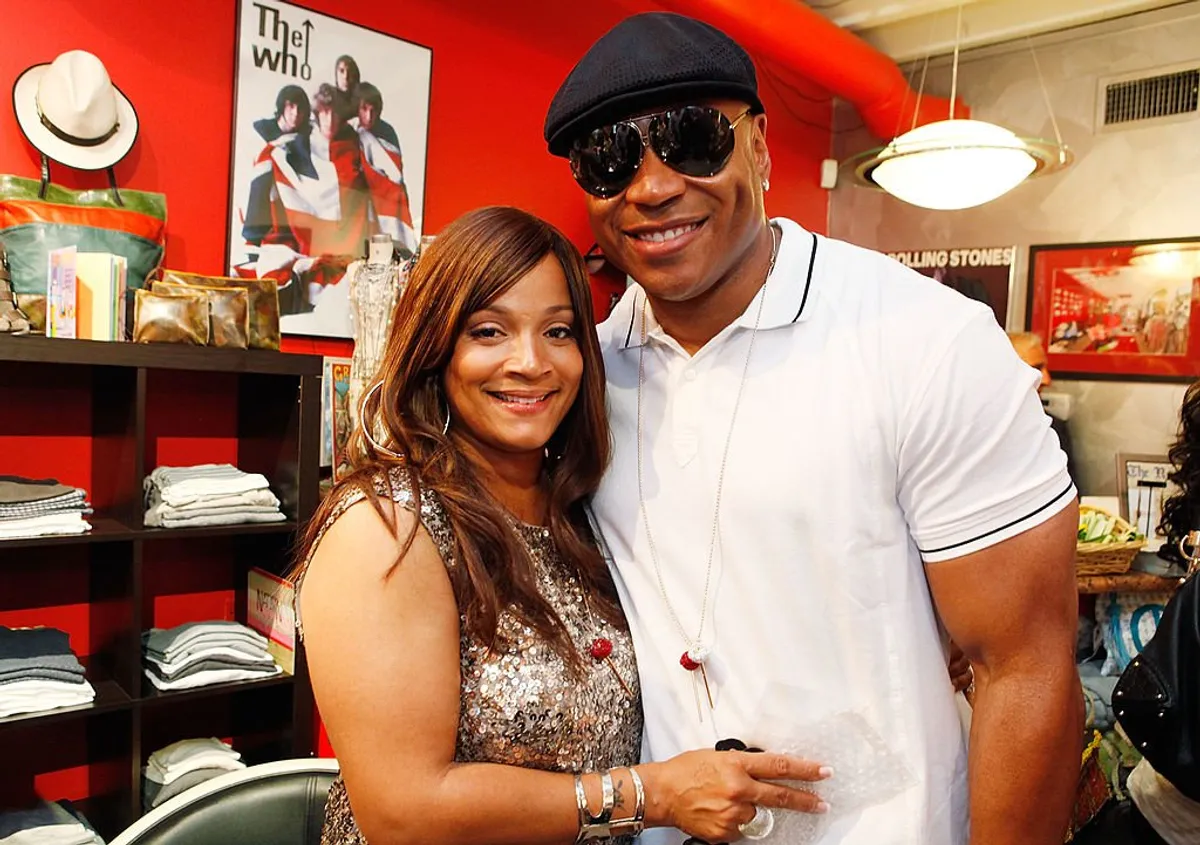 The snapshot showed Simone clad in a white printed T-shirt with the words "WE RISE BY LIFTING OTHERS" inscribed on it. She also posed against a purple background with purple lights flashing on her face and figure. 
The 53-year-old rocked blonde braids which she tied into a top knot. She also flaunted her specially-designed hoop earrings, along with a wristwatch, bracelet, and necklace. She captioned the post: 
"𝐌𝐎𝐎𝐃𝐘𝐌𝐎𝐍𝐃𝐀𝐘™ Mood: Rise and Shine☀️✨ Rise above all obstacles. Shine like the Queens and Kings that you are. Give GOD the GLORY!!"
Simone further asked fans to lift someone with a kind word or nice gesture before urging them to go with love and be great. She also announced her Black Love Collection. 
She feels a great deal of pride in her roles as a wife and mother.
Many of her fans hailed her good looks, with one of them saying she looked marvelous while another fan expressed love for her Black Love Collection. 
Simone, who unveiled her signature jewelry line Simone I. Smith Collection in 2011, has been married to LL Cool J since 1995. The couple met when the rapper was just 19 and dated for eight years before tying the knot. 
They share four kids - son Najee, 31, and daughters Italia, 30, Samaria, 25, and Nina, 20. The first three pursued careers away from the limelight but Nina followed in her father's footsteps and is an aspiring musician. 
LL Cool J and Simone celebrated their 25th wedding anniversary in August 2020, marking it with a romantic dinner date at home. The couple has experienced their fair share of challenges in those years but stayed together through all of it. 
One of such experiences came when Simone was diagnosed with a rare form of bone cancer in 2004. She underwent a 15-hour surgery and lengthy rehabilitation.
Simone's rehabilitation lasted nearly three years. However, with her husband's love and support, she scaled through and recovered fully.
On her jewelry line's web page, Simone said her faith in God and her family keep her inspired, adding that she feels a great deal of pride in her roles as a wife and mother. 
Such words show she is a happy woman delighted in her accomplishments, and there is no denying that being married to her husband has played a huge role in that.