Meghan McCain Reveals Infant Daughter's Interesting Pastime and Fans Cannot Stop Gushing
American columnist Meghan McCain shared her baby's pastime, and her fans could not stop gushing over the little one, with many complimenting her features.
"The View" star Meghan McCain took to Instagram and revealed her daughter Liberty's interesting pastime. Fans swooned over the baby girl and her choice of toys.
"Bought a million toys, and her favorite game is playing 'car ride' in an old diaper box with a blanket in it!" the mom of one captioned her post.
BABY LIBERTY
McCain shared a heartfelt snap of her daughter beaming and herself smiling at her while she is seated inside a diaper box alongside a green toy.
The author was in pink pajamas barefoot while pushing her little one around in her nursery as she appeared to be enjoying her car ride.
McCain's followers took to the comments section sharing their overflowing praises for her daughter and their relationship, saying how adorable she is.
"She looks like your beautiful mama," one user commented. Another person highlighted, "Such a beautiful baby!! While a third echoed the same sentiments.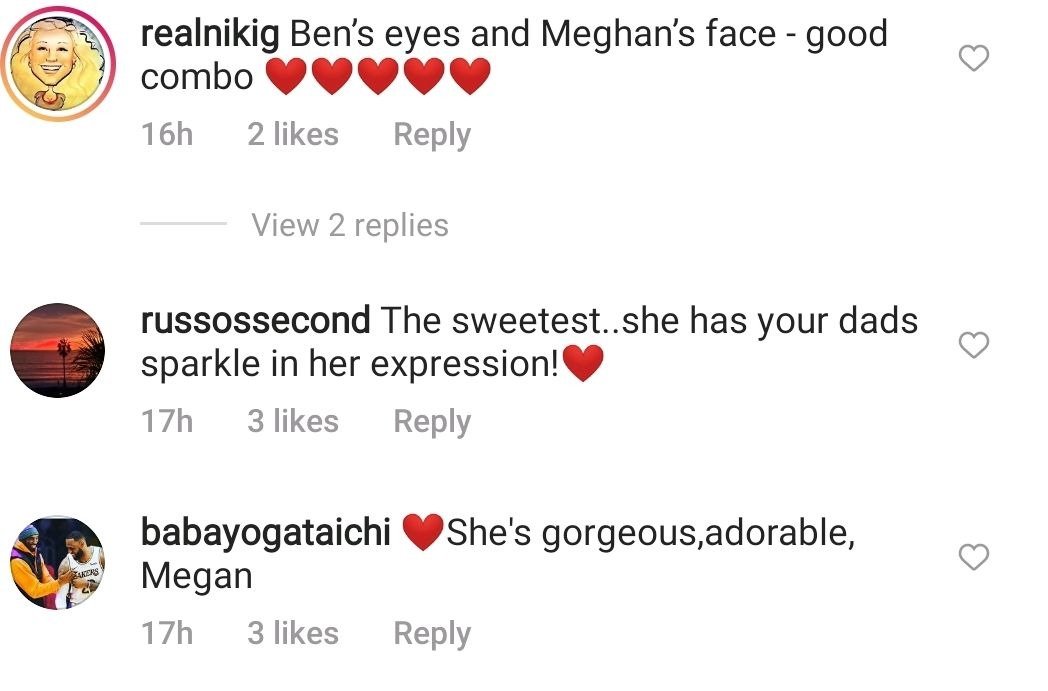 MOTHER'S DAY
McCain welcomed her only child last September with her husband, Ben Domenech. She celebrated her first Mother's Day earlier this month with her 6-month-old daughter.
The 36-year-old took to social media to pay tribute to her mom Cindy and her spouse while sending a shout-out to moms worldwide.
MOTHERHOOD EXPERIENCE
The television star recently sat down with Daily MailTV host Thomas Roberts for a virtual interview about life as a new mother and revealed:
"It's incredible. It's like seeing your heart outside your body, and it's this totally paradigm-shifting experience and, you know, it's been amazing."
BREASTFEEDING EXPECTATIONS
During one segment on "The View" in April, the Arizona native opened up about her breastfeeding experience to her co-hosts and joked that her breasts now look like an "orca's fin in captivity."
McCain added that she wished someone would have warned her before giving birth because she would have enjoyed them more before breastfeeding while adding, they are dead and gone.
AWKWARD MOMENTS
The sharp tongue pundit always has opinionated stances on the show, and during one episode of the TV show at the beginning of that month, there was awkwardness between her and Whoopi Goldberg.
Goldberg teased McCain after going off-topic when discussing whether it is acceptable or not to date your best friend's ex-husband. While the subject was regarding dating, McCain shared an unexpected opinion on the matter.
She then threw to a commercial saying, "we'll be right back." Goldberg was left baffled, gave an awkward laugh, and said, "will we?" with an ominous tone. That said, all was fine when the episode came back from the commercial.