Meghan McCain Proudly Shows Infant Daughter Liberty's First Teeth in a Lovable Snap
Meghan McCain had a proud mom moment this week, as she showed off her daughter's first teeth in an adorable new photo on Instagram. 
"The View" co-host Meghan McCain proudly showed off her daughter, Liberty's newest milestone, her first teeth, in an adorable photo of Liberty smiling widely this week on Instagram.
The seven-month-old Liberty looked adorable as she smiled widely at the camera to show off her first teeth. She wore an adorable floral, white, pink, and yellow baby grow with a matching hat.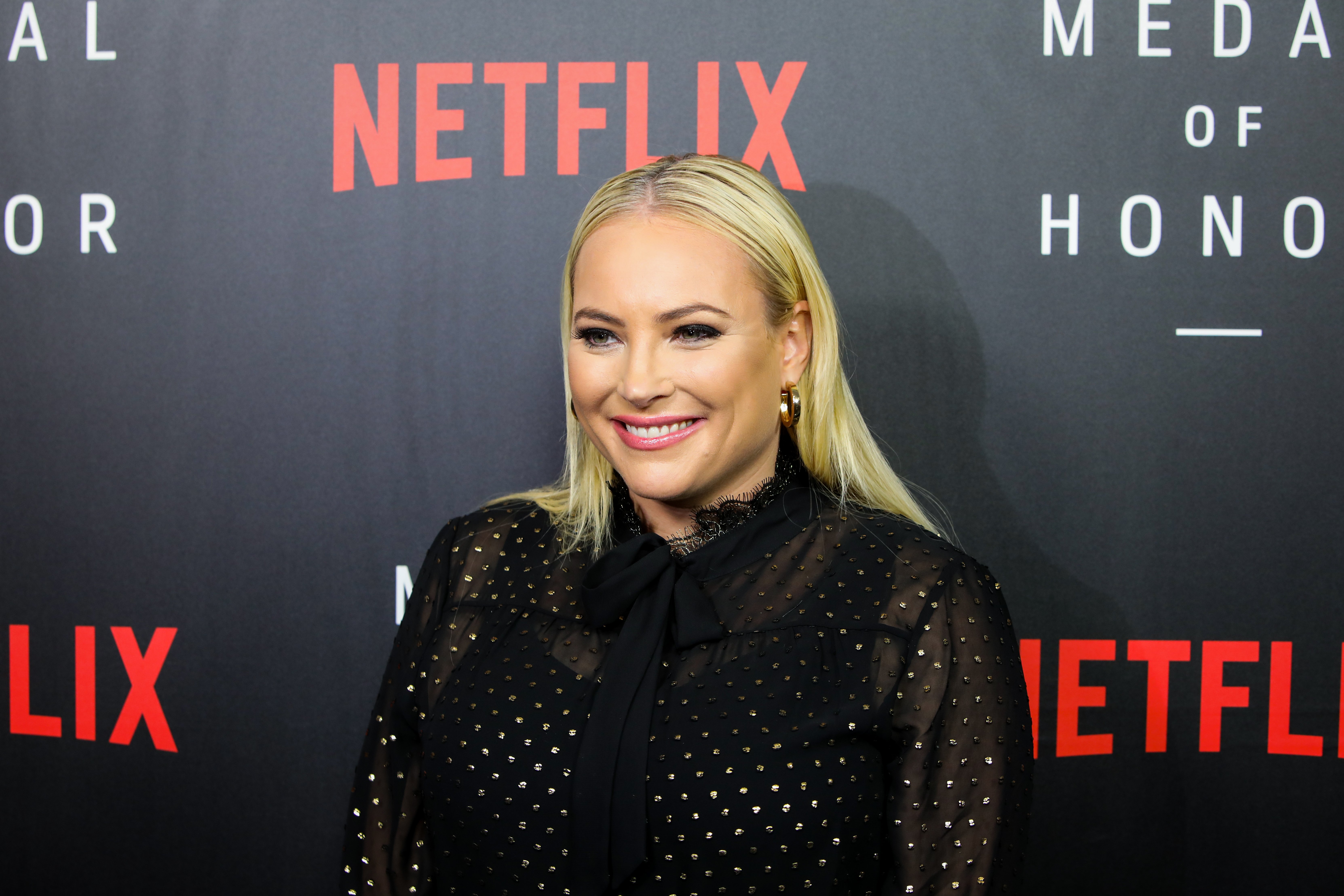 Mom McCain accessorized her outfit with a pair of pink sunglasses. Many of McCain's followers remarked how cute the sunglasses were. One even wrote that she would wear them if they came in her size.
McCain has been sharing adorable photos of her little one over the past year, so it is no wonder that she shared that Liberty had grown in her first teeth. McCain captioned the photo:
"Houston, we got baby teeth! ?♥️?"
McCain's fans filled the comment section with compliments for little Liberty and her teeth. One commenter wrote that she was so cute, while another remarked that Liberty looked just like her grandmother, Cindy.
The TV host posts regular updates on her baby's growth and day-to-day activities. She has done a complete 180, as at the beginning of her pregnancy, she stated she would not share photos of her baby bump or baby. 
The new mother welcomed her child through an emergency caesarian section in September 2020.
McCain received mean comments about her late father, Sen. John McCain, who passed away in 2018 from brain cancer, so she opted not to share photos of her pregnancy to avoid internet trolls. McCain had kept his memory alive for her daughter. 
She shared a photo of Liberty looking at a painted portrait of her father and took photos of Liberty to his gravesite. Liberty seems to be enthralled with her later grandfather as her mother wrote about her staring at his portrait:
"She's always staring at our @stevepenley painting. ? ???"
The first-time parents, McCain and her husband, Ben Domenech, a conversation political commenter and writer, welcomed their sweet baby last year. They chose the name because it referred to McCain's family's love of democracy.
McCain shared with People that motherhood is euphoric and that she is obsessed with her baby. She was surprised by how much she fell in love with motherhood because, at one point, she was not even sure she would have a child.
During her interview in February, McCain added that as soon as she felt recovered from childbirth and having a newborn, she would definitely want to have more children and expand her family.
The new mother welcomed her child through an emergency caesarian section in September 2020. The host took three months off from the show, and it made her realize the importance of paid parental leave.