Daily Joke: A Young Woman Marries a Much Older Man
A  young woman married a much older man, and on their honeymoon, he completely blew away her expectations. 
A young woman who is 28 years old married a much older man. He was 85 years old. They had a lovely wedding and pulled out all the stops to make it a perfect day.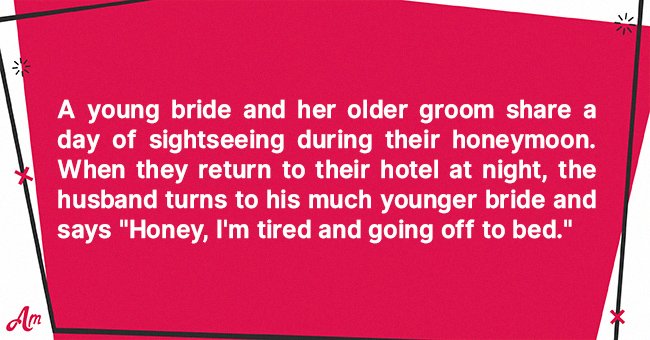 The woman decided to book separate hotel rooms for their wedding night because she thought he might over-exert himself. Their rooms were across the hall from each other.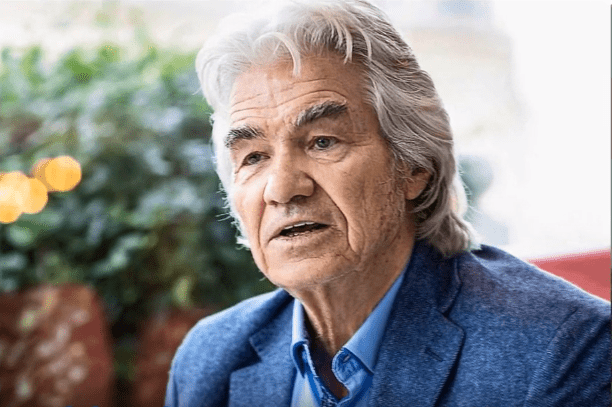 The old man agreed to the plan because with his snoring and needing to go to the bathroom several times a night, it would be better to have separate beds. He did not want to wake up his young bride. 
On the wedding night, the bride was getting ready for bed while she waited for him to knock at the room. Soon enough, he knocked and opened the door, and they had a great time together. 
After they had done the deed, they both went into their separate beds and woke up feeling refreshed and loving their sleeping arrangements. They both agreed that they would sleep separately on their honeymoon too!
They went on their honeymoon to the beautiful and picturesque city of Venice, Italy. They spent the day sightseeing and enjoying everything the city had to offer them. The newlyweds then returned to their hotel. 
The man turned to his young wife and said, "Honey, I am so tired from all of the excitement of today. I am just going to go straight to bed. I will see you in the morning."
The old man was sleeping in the bedroom while his young wife had volunteered to sleep on the big couch in the living room so her husband could be comfortable. At 11 p.m., he came into the living room, and they made passionate love together. 
Once they are finished, he excused himself and went back to bed. She was so exhausted. She fell asleep in a matter of minutes. However, two hours later, he returned, and they had an even better time than before.
The young wife could not believe her 85-year-old husband had the energy to carry on like this. Of course, once he was finished, he excused himself and went back to bed. 
Another two hours passed when the old man returned and woke her up, ready for the third time. The young wife was amazed and said, "Babe, how do you have the energy to do it for the third time? I am so tired I'm not sure if I can." 
The old man stared at his young bride for a second. He looked bewildered. He then responded, "Uh... I was here twice already?!"