People: George Floyd's Sister Bridgett Says She Will Continue the Fight 1 Year after His Death
It has been exactly one year since the killing of George Floyd, and his sister Bridgett Floyd shared that she still wants to continue the fight in her recent interview.
Following a year after her brother George Floyd's death, Bridgett Floyd got candid about his passing and how the family will pick up the pieces moving forward in an interview with People:
"The day after the anniversary will start another journey for us to put our heads together and be at the forefront for all needed changes."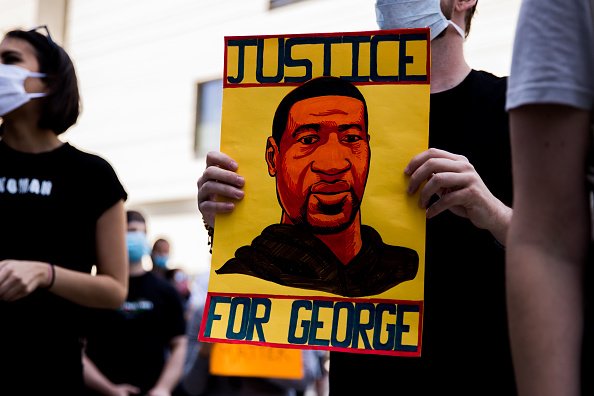 Bridgett said she is a bit stronger than she was when she heard of George's passing. She added that she has no other choice but to be strong.
"I have been through so much in this last year. I have no choice but to be strong and carry their weight and carry this position that God has put me in," Bridgett explained.
The George Floyd Memorial Foundation, founded by Floyd's sister Bridgett, has announced 3 events happening in the coming days to remember George Floyd and fight for justice as we approach the 1-year anniversary of his death. Join them in honoring George Floyd's life and... (1/3) pic.twitter.com/nDEPepq13R

— Republic Records (@RepublicRecords) May 22, 2021
She noted she did not see it coming. None of them did. Bridgett has turned her grieving year into activism to combat police brutality and systemic racism.
She divulged that George's death anniversary is to celebrate his life and the next day marks the beginning of another journey to let the world know about her brother.
Take action now.https://t.co/mgetSrbz6Jhttps://t.co/XWDNxViJr5

via @R2ACommittee
(3/3)

— Republic Records (@RepublicRecords) May 22, 2021
In an essay piece on Allure, Bridgett described George as a protector, a friend, and was always there for the family. He had a heart of gold.
She said even though she no longer could create memories with her sibling to hear him laugh or crack jokes, she is now focused on ensuring that the world never forgets him.
Attorney Ben Crump now speaking on stage alongside Rev. Al Sharpton & Bridgett Floyd. @kare11 pic.twitter.com/dpV0b8FLhR

— Heidi Wigdahl (@HeidiWigdahl) May 23, 2021
George was killed by a Minneapolis police officer Derek Chauvin in May 2020. Chauvin was convicted on three charges following George's death.
Ahead of the anniversary, Bridgett told a Click2Houston that George sparked a change in this world and that she will continue to be the change, be the voice and be his legacy.
Bridgett Floyd, George Floyd's sister and founder of the George Floyd Memorial Foundation, reflects on the past year. @kare11 pic.twitter.com/4eeTorp8DM

— Heidi Wigdahl (@HeidiWigdahl) May 23, 2021
When she watched the guilty verdict in the Chauvin murder trial last month, she told the Guardian that it was like a weight lifted off her shoulders.
At the time, all she did was jump up and down after justice was served. Bridgett has called on Congress to pass police law to seek change.