Tatler: Prince Philip Was a Heaven-Sent Consort for the Queen Who Boosted Her Ego
Lady Prudence Penn, a lady-in-waiting to Queen Elizabeth The Queen Mother, reflected on the life and role of Prince Philip as the longest-serving consort in the history of the British monarchy. 
In the wake of Prince Philip's death, those who knew him intimately reflected on his life of service, sharp sense of humor, and loyalty toward Queen Elizabeth throughout their marriage. 
Lady Prudence Penn is one insider who knew the Duke of Edinburgh well, as they frequently crossed paths and interacted at various events. Penn was a lady-in-waiting to Prince Philip's mother-in-law, Queen Elizabeth The Queen Mother.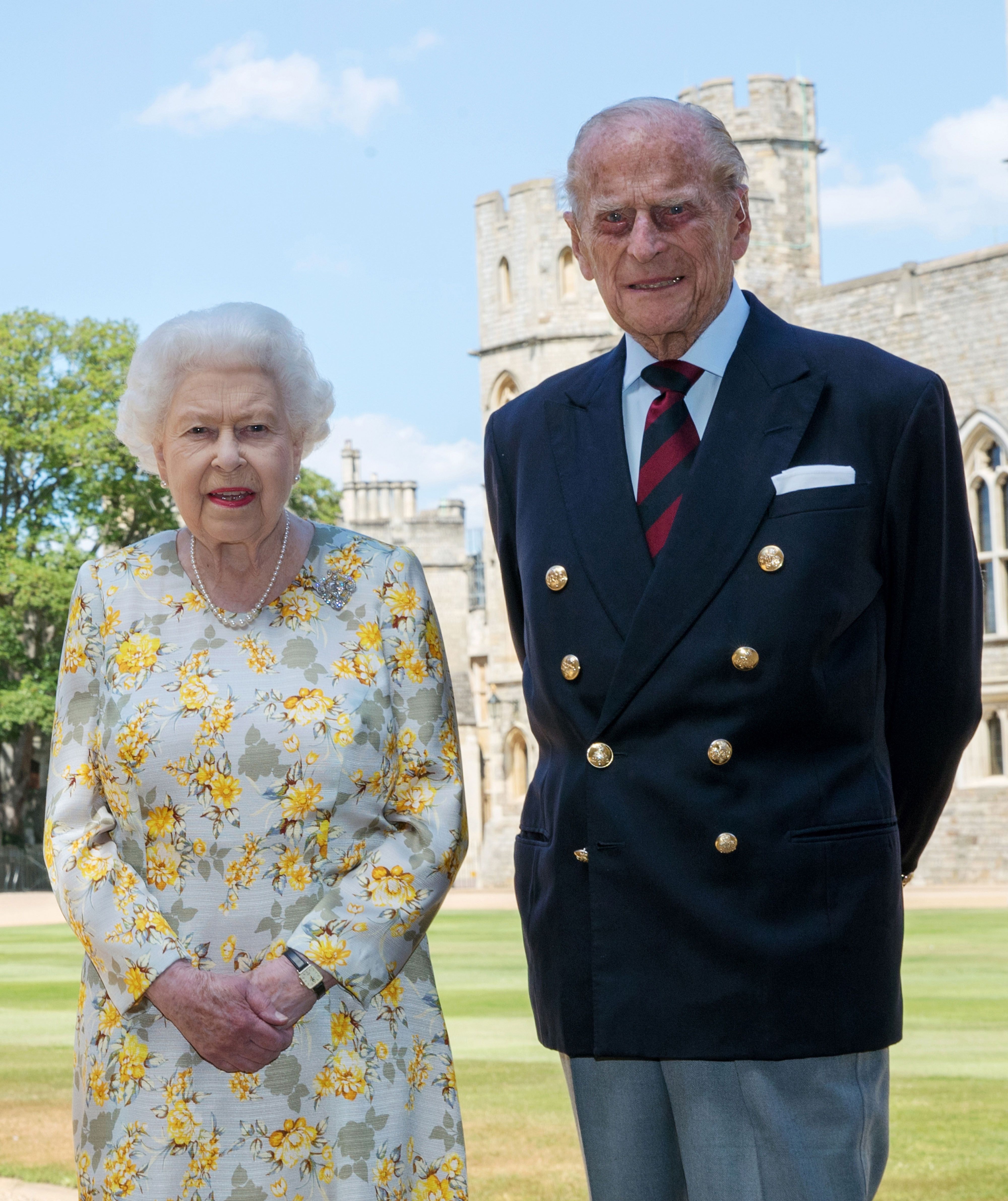 NOBEL ATTRIBUTES
While reflecting on the 99 years that Prince Philip was spared, a few nobel attributes stood out to Penn, including his continuous efforts to complement Queen Elizabeth. Penn shared: 
"He would boost the Queen's ego by telling her how lovely she looked on their way to an engagement... the Duke of Edinburgh was a heaven-sent consort for Her Majesty."
The former lady-in-waiting also revealed many similarities between Prince Philip and his predecessor Prince Albert, a compliment he humbly denied. 
👑 Queen Elizabeth carried out her first solo royal duty since Prince Philip's death today as she was welcomed on board Royal Navy flagship HMS Queen Elizabeth.

The visit comes ahead of its operational deployment to the Indo-Pacific region.

📌 Read more: https://t.co/dhgYfpki5m pic.twitter.com/w7E0WQEtRg

— The Telegraph (@Telegraph) May 22, 2021
LOWKEY FUNERAL
Penn also shed insight into the Duke of Edinburgh's wishes concerning his funeral, saying that the royal had always hoped to have a more low-key funeral than the one his title demanded. 
Hussey's work is of a very personal nature as she was chosen as one of Prince William's godparents.
Hence, Prince Philip's funeral, which included an intimate ceremony at St. George's Chapel and a constricted procession, was exactly what he wanted, all thanks to the COVID-19 restrictions. 
How Prince Philip used to boost the Queen with compliments as her 'heaven sent consort'https://t.co/wMfQfFnUEx pic.twitter.com/BPQeGDaRxZ

— The Mirror (@DailyMirror) May 24, 2021
ONCE YOUNG
95-year-old Penn also previously opened up about several everyday experiences that she shared with Queen Elizabeth and Prince Philip in their youth. The lady-in-waiting shared:
"I remember going with her and Prince Philip to a nightclub in Leicester Square called The 400, which was the smart place to go." 
Penn's close relationship with Queen Elizabeth's mother allowed her the opportunity to get to know the monarch and her husband so much so that she saw the Queen's fears and joys throughout her years of service. 
"Three cheers for Her Majesty The Queen"

The ship's company bid farewell to The Queen as she departs HMS Queen Elizabeth. pic.twitter.com/AGpYeLn9P6

— The Royal Family (@RoyalFamily) May 22, 2021
LADY-IN -WAITING
While Penn played a pivotal role in the life of Queen Elizabeth The Queen Mother, Queen Elizabeth II also has a lady-in-waiting who is a companion and helper in her everyday life. 
81-year-old Lady Susan Hussey is considered to be one of the monarch's closest friends and confidants. She was seen sitting next to Queen Elizabeth on the way to Prince Philip's funeral, providing comfort amidst the Queen's grief. 
It was her loneliest journey, but she was not alone. In her darkest day on public duty, the Queen had her loyal lady-in-waiting by her side, Lady Susan Hussey https://t.co/bfo9K5AMkq

— The Telegraph (@Telegraph) April 17, 2021
Hussey has been by the reigning royal's side for many years, seen next to her at the Court Circular and even stepping in for the Queen when she cannot attend events in person. 
Hussey's role is one of pure service as she does not receive any payment for her work. Hussey's work is of a very personal nature as she was chosen as one of Prince William's godparents, showcasing the importance of her work.