Heavily Pregnant Erica Mena Files for Divorce from Safaree after Less Than 2 Years of Marriage
Erica Mena and Safaree Samuels have not been married long, but signs have been all over the place that they might split, from Mena wearing no ring to Samuels posting some questionable tweets. 
"Love & Hip Hop" co-stars plus lovers Erica Mena and Saferee Samuels are on their way to officially pull out of their union. Mena filed for divorce after less than two years of marriage. 
The reality star visited the Fayette County Superior Court in Georgia, where they purportedly legally wed. She filed her divorce papers in the same court last Friday.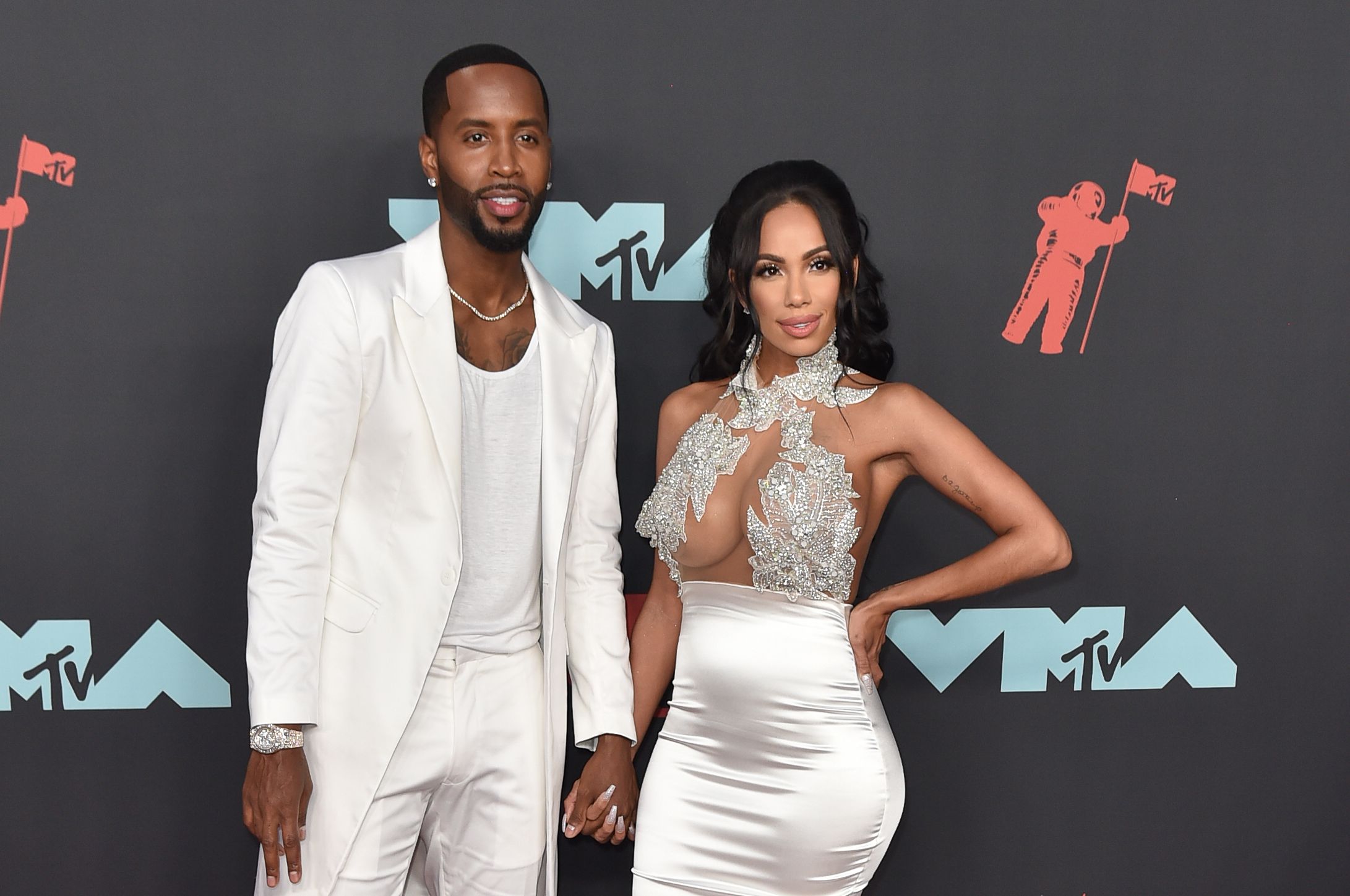 INCONVENIENT TIMING
Mena and her possibly soon-to-be ex-husband are getting divorced right in the middle of her pregnancy, both of them expecting a second child. Despite this, she is adamant, stating in the court documents: 
"[There is] no hope of reconciliation."
The former model may have hinted at this forthcoming split in a recent pregnancy shoot. Her hands were fully displayed in the images, with no wedding ring to be found.
TERMS OF THE DIVORCE
The legal documents state that Mena wants total use of their current shared property and child support. On top of this, she is also requesting that Samuels pay her back for the money she spent on attorneys. 
In his Twitter storm, the rapper implied that his marriage to Mena affected his freedom.
When it comes to child support, the reality star is pushing for joint legal custody. However, she wants primary physical custody of their one-year-old daughter Safire.
RINGS AND REPRESENTATION
Mena gave birth to Safire in February 2020, announcing their expected pregnancy in October 2019. They very soon got married, exchanging rings that together totaled $500,000.
Since the papers have been filed, it has been reported that no representation for Samuels can be found for comment. Mena's representation has not responded to inquiries as of yet. 
EARLY SIGNS OF TROUBLE
It appears that earlier this year, there were already issues in their marriage, with Samuels taking to Twitter expressing that marriage was his biggest mistake. He eventually deleted the tweets. 
In his Twitter storm, the rapper implied that his marriage to Mena affected his freedom. Striking back, Mena took him to task for always airing their dirty laundry on social media. 
Although there is a lot of negativity surrounding their partnership, the two both appeared ecstatic when they first announced the upcoming birth of their second baby. Samuels commented on this, exclaiming: 
"Wow, wow, it's a big deal! Very big deal. I didn't know I was capable of doing this. I'm excited!"
The music artist expressed his disbelief at the reality of the pregnancy. Although anxious about the future, he said that he is sure he will do a great job in the future.