Royal Expert Claims Kate Middleton Is an Important Key Player in the Future of the Monarchy
In the aftermath of Prince Philip's death, the monarchy turns to Kate Middleton to step into his shoes as a family mediator that preserves the peace and remains level-headed. Read on to see what royal expert Katie Nichol says. 
Royal expert Katie Nichol sat down with 60 Minutes Australia to share her opinion regarding the important role that Kate Middleton plays within the British royal family. 
Nichol emphasized that the monarchy has recognized Middleton's potential to fill the shoes of the late Prince Philip. Therefore, they are drawing her to the forefront of the royal family's public image.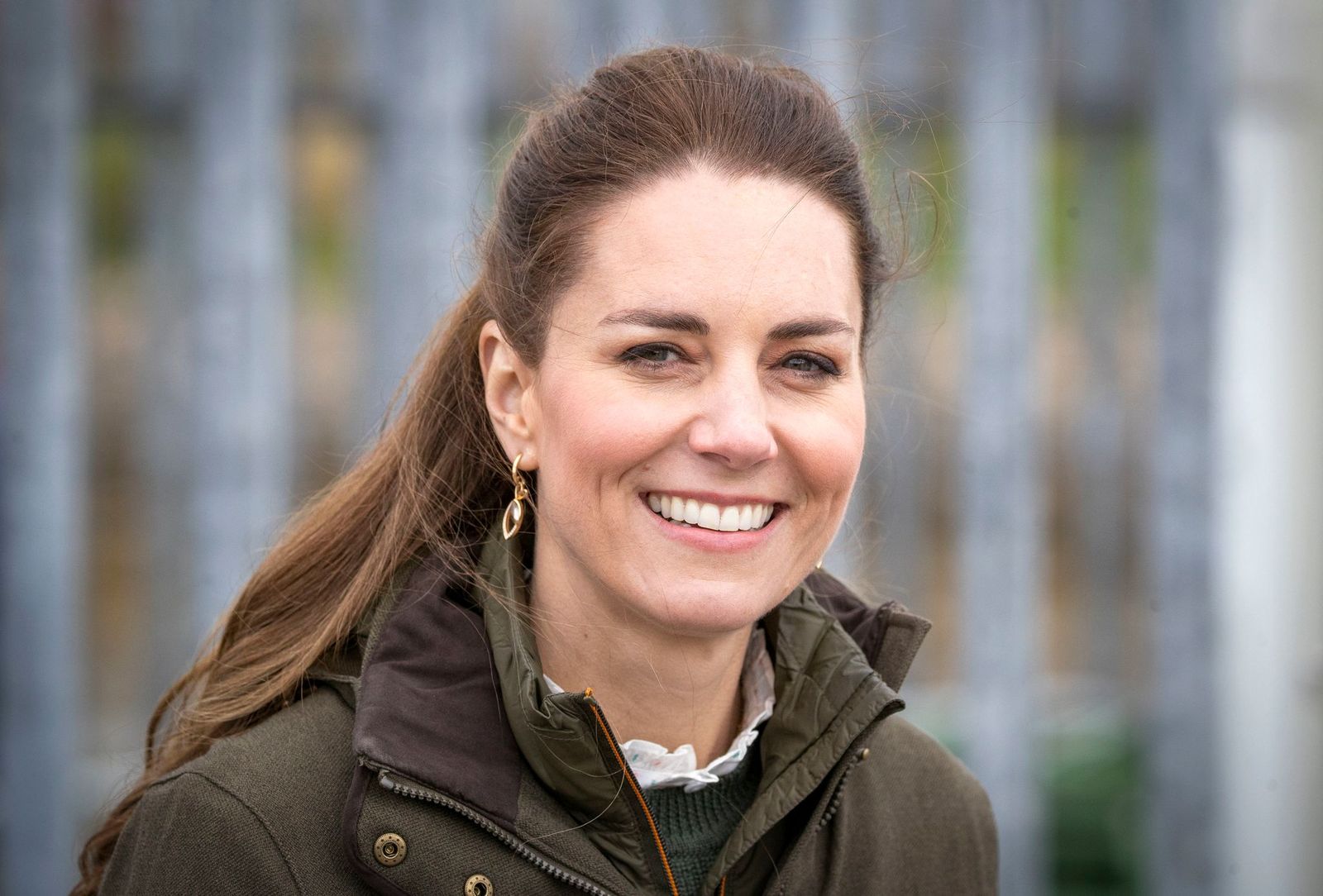 FUTURE QUEEN
Since last year, the royal family has suffered hard blows with Prince Harry and Meghan Markle leaving their royal life behind and Prince Philip passing away earlier this year. Still, there is hope on the horizon in the form of the Duchess of Cambridge. 
Nichol shared that Middleton is becoming an integral part of the institution because she and her family are working to improve the royal family's public image. The royal expert said: 
"The royal family realize they have a really important key player here and they're bringing her center stage."
FAMILY GLUE
Not only is Prince William's wife aiding the monarchy's public relations, but it is also assumed that she will step in as the peacemaker in the royal family - a job previously left to the late Prince Philip. 
Prince William's three children are in front of Prince Harry in the line of succession with Prince George in third place.
The Duke of Edinburgh was the Windsor family patriarch, known to step in to resolve the conflict between family members, and it seems that the Duchess of Cambridge will inherit that role from her grandfather-in-law. 
'Born to be Queen' Kate Middleton 'breathtaking' in 'compelling' snaphttps://t.co/Yu2iJ5eZQg

— Daily Express (@Daily_Express) April 17, 2021
QUEEN CONSORT
Because Middleton is a beloved figure in the royal family, there is a general wish for her and Prince William to bypass Prince Charles and Camilla and take their positions on the throne after Queen Elizabeth. 
Although the British constitution does not allow this, the public can look forward to Middleton becoming queen consort, a title awarded to her by her husband who will become king after Prince Charles. 
Prince William and Kate Middleton are on the island of Orkney!

Today, the Duke and Duchess of Cambridge were greeted with cheers on their first visit to formally launch Balfour Hospital in the main town of Kirkwall.#5News pic.twitter.com/g4q0b1ujNv

— Channel 5 News (@5_News) May 25, 2021
LINE OF SUCCESSION
While Prince Charles's place as next in line to the throne is secured and Prince William directly behind him also enjoys a safe spot, the other positions have seen a significant shift because of the next generation. 
The line of succession follows a direct line from the current monarch (Queen Elizabeth II) to her oldest child, then to his or her oldest child, and so forth until there aren't any children. The line then continues to the second oldest child and their children. 
Prince William reveals how much his family mean to him and expresses 'love' for Kate Middleton's parents https://t.co/CO2egztCqM

— HELLO! (@hellomag) May 23, 2021
Hence, Prince William's three children are in front of Prince Harry in the line of succession with Prince George in third place, followed by his two siblings. Prince Harry is 6th in line for the throne, and his son, Archie, is seventh. 
Prince Harry will be displaced even further once Prince William becomes a grandfather, as the line of succession will continue through Prince George and his children.